In celebration of Alienware's 20th anniversary, three premiere teams have been selected to compete in a one-of-a-kind Mod-Off! As you might have guessed, Modder's Inc was one of the three teams with Michael Kraft, Craig Tait and our own CEO Dewayne Carel working together. The competing teams consists of Bob Stewart, Rod Rosenberg with Brian Carter as Team Mod Dudes and Team V1-Tech with Hassan Alaw, Trevor Dobbs and Michael May.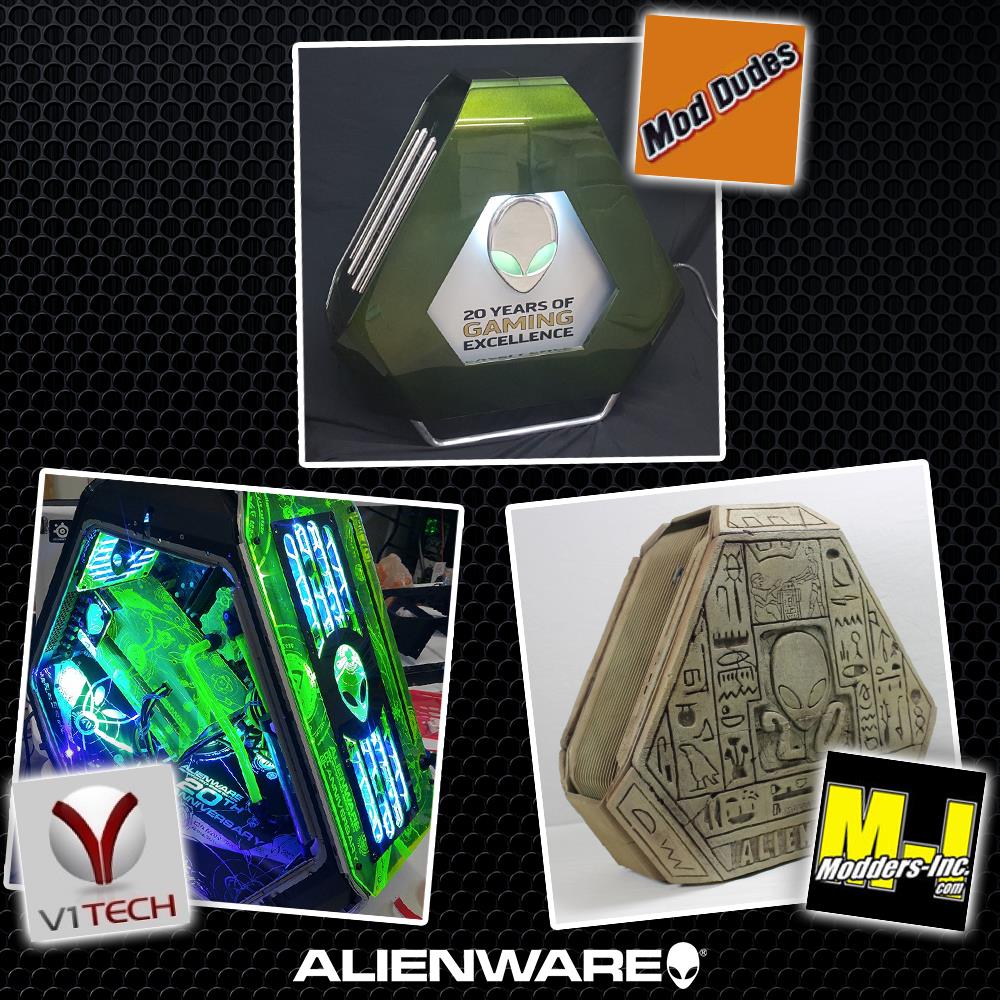 Team Modders-Inc selected Ancient Aliens as the theme for the Area 51 build, meticulously hand-crafted and documented on our Alienware group page and on our YouTube channel. If you see any techniques you like, be sure to check out the build videos.
Team V1 Tech have created a 20th anniversary theme with flourescent green glowing hardline tubing and laser etched panels.
Team Mod Dudes paid tribute to the original Alienware system and went for a classic look with sleek updates including a gorgeous green paintjob with alien script styling.
Now I'm not one to exaggerate, but I can literally guarantee that voting will extend your life by two decades. If this sounds like a fair deal, register or login here, go to this page, and click on the button that says "## points". That's all it takes!