Packaging »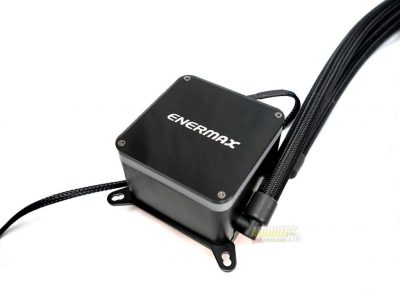 With the ever increasing core count and TDP of mainstream processors these days, cooling has never been more important to your system. Although there are some seriously beefy air coolers on the market today, liquid cooling is still the best way to cool your system. That being said, even with most companies offering some kind of full loop kits, custom water cooling can still be intimidating to many enthusiasts. So, for a lot of people, an AIO, or all in one cooler is the way to go.
Enermax is perhaps one of the best-known names is in computer hardware. Having been in business since the early 1990s, they make everything from computer cases and fans to power supplies and peripherals. However, one of the things Enermax is best known for is coolers, and AIO coolers to be specific. Enermax has always held a special place in my heart. The first published review I ever wrote was of the Lepa Exllusion 240. Overall, I've had rather good luck with their products in general. So, when they asked if we'd take a look at their new Liqtech II 360, we couldn't say no.
The Enermax Liqtech II 360 is a 360 mm AIO cooler with an insane 500 watt TDP. The Liqtech II is compatible with both Intel and AMD sockets. Its EF1 pump is said to be seven times more powerful than the average AIO and move up to 450 liters per hour. Now, that's all well and good, if it lives up to its expectations. Many times, in the past I've tested AIO coolers that just couldn't handle a high core count processor. So, we put the Liqtech II through its paces on the Intel Core i7 8700k. So, did it live up to its claims? Let's find out.