Closer Look at the Alphacool Eisbaer 240 »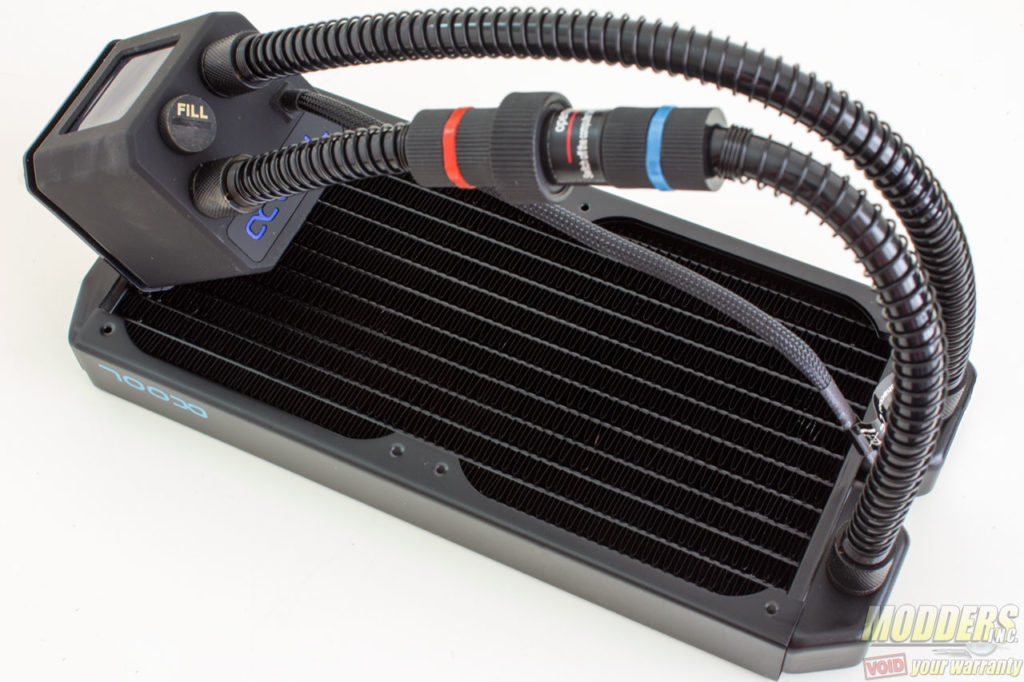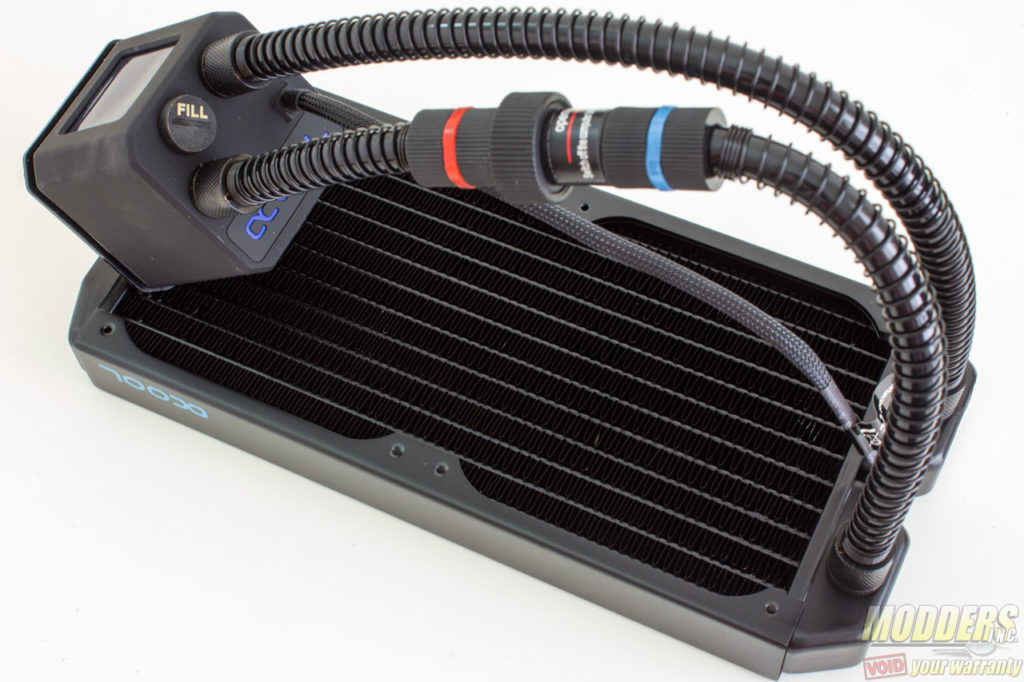 All-in-one coolers are designed to be convenient, however they lack the flexibility available with custom loops. Even if modders are willing to void the warranty and swap out parts,  it is far from ideal since  most use an aluminum radiator with copper contact blocks to keep costs down. It works on AIO units since they use a formulated coolant and the loop is completely self-contained. With a regular coolant, it spells disaster.
Alphacool with their Eisbaer liquid-cooling solutions, wants to provide that flexibility that is lacking in typical AIOs. Using their extensive experience as a liquid-cooling solution OEM, Alphacool also sets out to disrupt the market with the Eisbaer since it is priced as much as many high-end AIOs, while costing much less than  other truly expandable AIO units from EKWB and Swiftech. There's also the fact that both have issued recalls and have users reporting leaky AIO units, while Alphacool's Eisbaer so far has remained consistent in quality.
[sc:sponsor sponsor="Alphacool" product_link="https://www.alphacool.com/shop/sets-und-systeme/eisbaer/20225/alphacool-eisbaer-240-cpu-black" product_name="Eisbaer 240″ product_price_link="https://www.newegg.com/Product/Product.aspx?Item=9SIA9F94RN9206″ product_price="$120.00″ ]
Packaging
The Alphacool Eisbaer comes in an almost non-descript external box. The front graphics shows a close up of the pump-block while the back shows the part of the radiator. There are not much text on both front and back aside from the Alphacool logo and the product name.
Inside, the user manual is right on top with a thin foam padding protecting the bottom container. The rest of the contents of the package are compartmentalized in a recycled cardboard cradle and further wrapped in plastic individually.
Accessories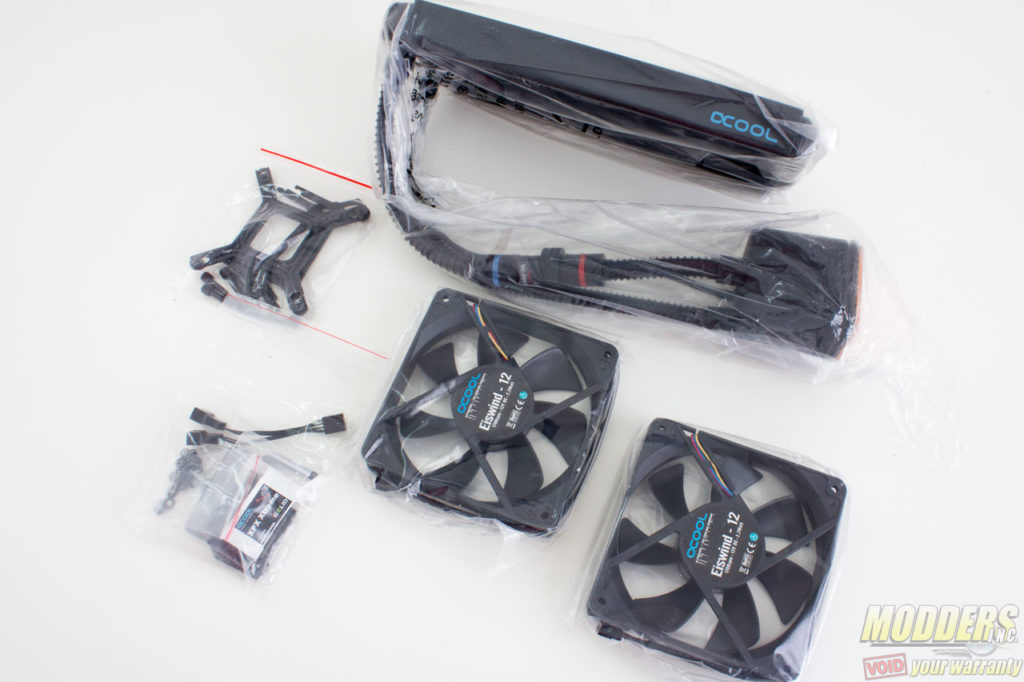 Aside from the actual Alphacool Eisbaer 240 self-contained unit, the accessories include:
2x 120mm Eiswind Fans
1x Intel backplate
1x AMD bracket
1x Intel bracket
PWM Spliter
4x LGA115x mounting screws
4x LGA20xx mounting screws
4x springs
4x washers
4x hex nuts
8x radiator fan screws
8x radiator mounting screws
1x Thermal paste
Specifications
| | |
| --- | --- |
| Socket: | AMD AM3(+)/AM3/AM2(+)/AM2/939/FM2(+)/FM2/FM1/G34/940, AM4*, Intel 1151/1150/1155/1156/755/2011-3/2011/1366/771/604, Intel 2066 |
| Hose dimensions: | 11/8mm |
| Manufacturer: | Alphacool |
| Prefilled: | Yes |
| Radiator Thickness: | 30mm |
| Radiator size: | 2x120mm |
| Notes: | *AM4 mounting is extra |