Test System and Benchmarks »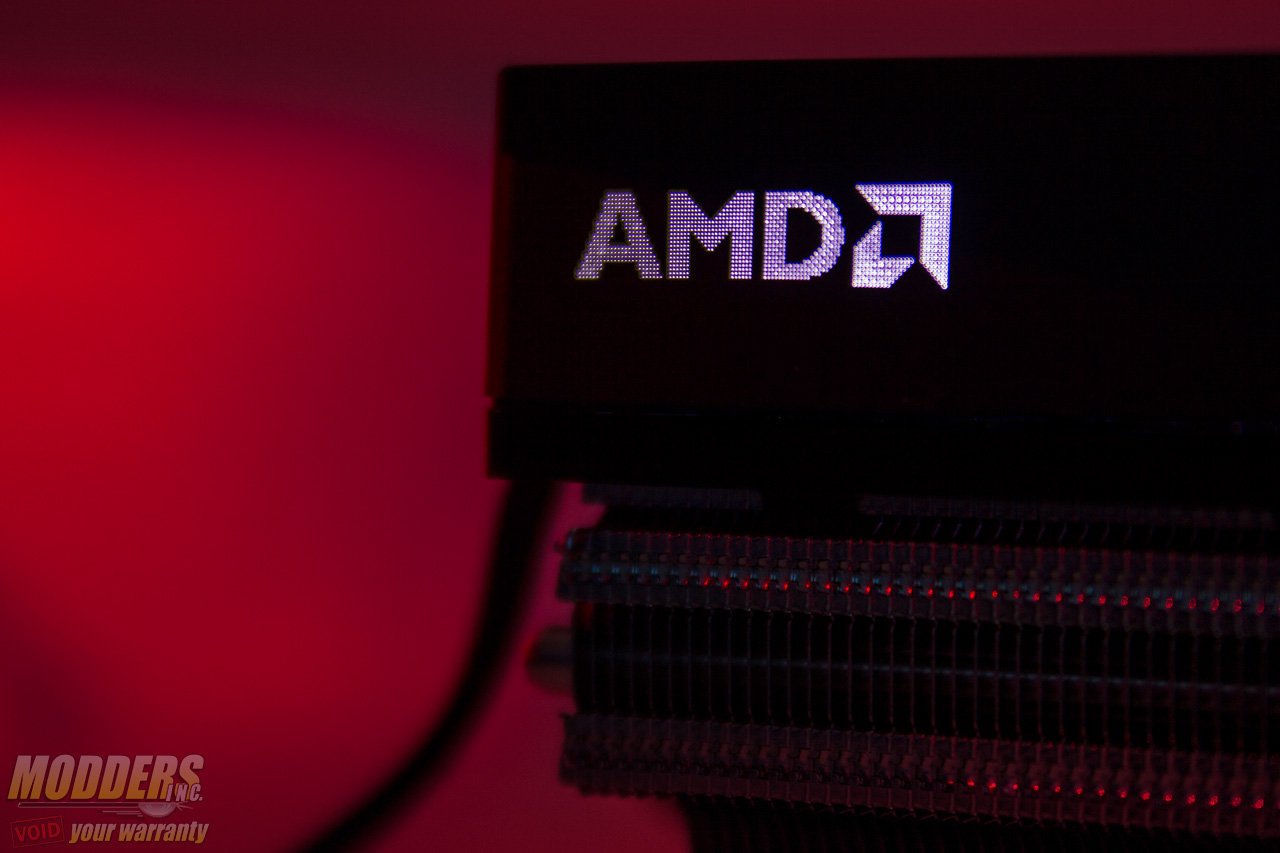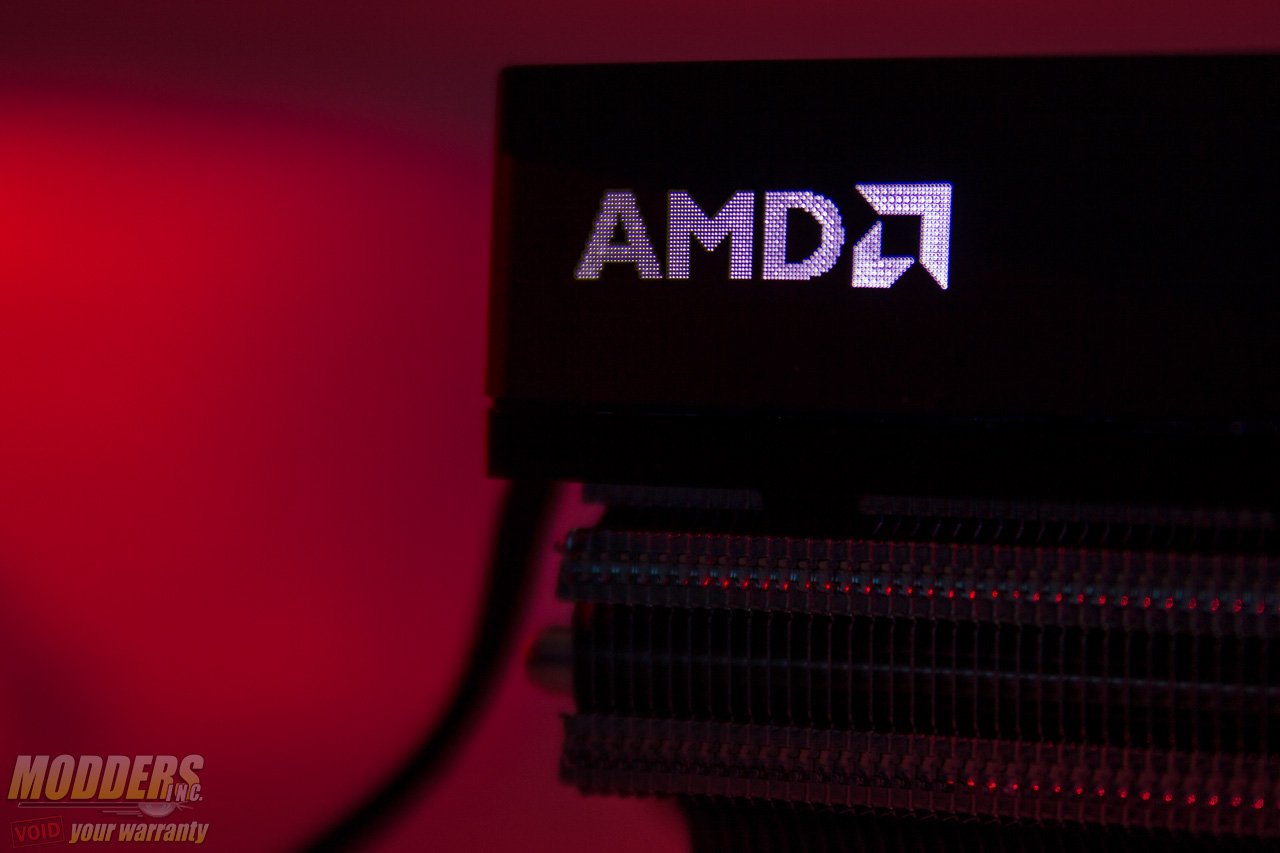 Rumours of the AMD FX processor's death has been greatly exaggerated. Five years old and still going  — ancient by typical CPU-age metrics but have newfound relevance with the rise of VR. Both the AMD FX 6350 and FX 8350 pass the SteamVR performance test with flying colors, scoring high when paired with a GeForce GTX 970 or a Radeon R9 390, and scored very high when paired with at least a GeForce GTX 980 or a Radeon R9 Fury with zero dropped frames.  To increase its value and relevance further through 2016 and beyond, AMD is bundling their latest Wraith CPU cooler to both the FX 8350 and FX 6350. The Wraith is unlike any other bundled air CPU cooler before as it is designed for unlocked FX processor use while performing at a significantly lower noise.
The AMD FX 8350 Wraith Cooler bundle comes in a 137 x 130 x 123 mm box. It is considerably larger than previous AMD processor boxes with the exception of the liquid cooler bundled FX-9000 CPUs. A preview window on the left shows the processor which takes up significantly less space compared to the new cooling feature: The Wraith CPU Cooler.
The two items are in their own separate partitions inside with the CPU in a regular AMD CPU packaging while the Wraith cooler is inside a separate brown box with two pieces of see-through plastic protection caps holding the top and bottom of the cooler in place. The AMD FX 8350 is made of the exact same DNA as every other FX processor that has come out since 2012 so we will not be discussing any technical aspects of this CPU any further as it has been covered already in previous reviews of the FX-8370, FX-8370E and FX 9590.
The new AMD Wraith stands 82.10mm tall and has a down-ward blowing design with a similar heatpipe distribution compared to the previous AMD FX bundled cooler, albeit having a much larger and taller fin array and new fan. Maximum width and length including the heatpipes and installed fan/shroud is 107.4 x 118mm.
Why not a tower cooler? A downward blowing cooler is much more effective for AMD AM3+ systems because FX motherboard VRMs run hot, especially when overclocking. It is not uncommon for AM3+ motherboard MOSFETs to reach 100c+ even on stock (although most are safe to operate up to ~140C). The fan can exhaust down toward the VRM components and cool those as well.
The contact base surface has a lengthwise fully copper surface with one-way machined finish and there is pre-applied thermal compound right out of the box. There are four heatpipes in all, alternating across the top level of the fin array. There are aluminum 50-fins in total with a reverse tiered clearance on the side as it moves up, giving 24mm of clearance to RAM modules on the side.
The locking mechanism is similar to previous AMD stock coolers with a latches on both ends on a single piece cross-bar for the integrated stock motherboard mounts which then secures with a locking lever on one side. The shroud assembly covers the exposed wiring and has a stealth LED built into the frame which lights up white when the fan is powered on.
The bundled fan is a standard form factor 92mm fan from Delta. It attaches to the Wraith through four holding latches to the side and four holds for the fan mounting hole. There are seven blades in total with steeped curved scooping angles with a flat trailing edge and a convex leading edge. The center hub is quite big having a 40mm diameter. The struts on the exhaust side are also slightly curved against the fan blade.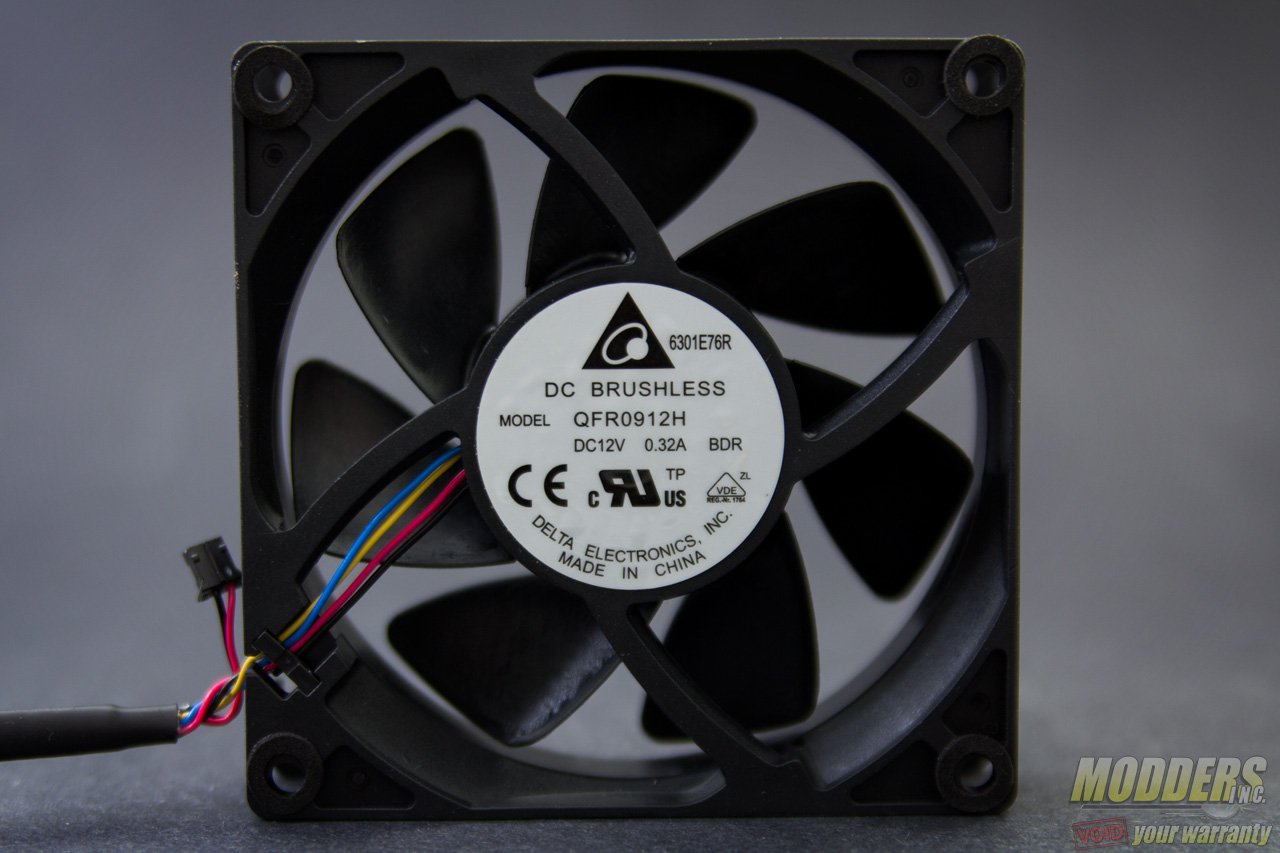 Maximum fan speed is up to 3000 RPM although actual PWM performance requires much less at stock thankfully. ASUS FanXPert II range readout is shown below: