« Introduction
|
A Closer Look at the ASUS ROG Strix RTX 2080 Ti »
Packaging and Unboxing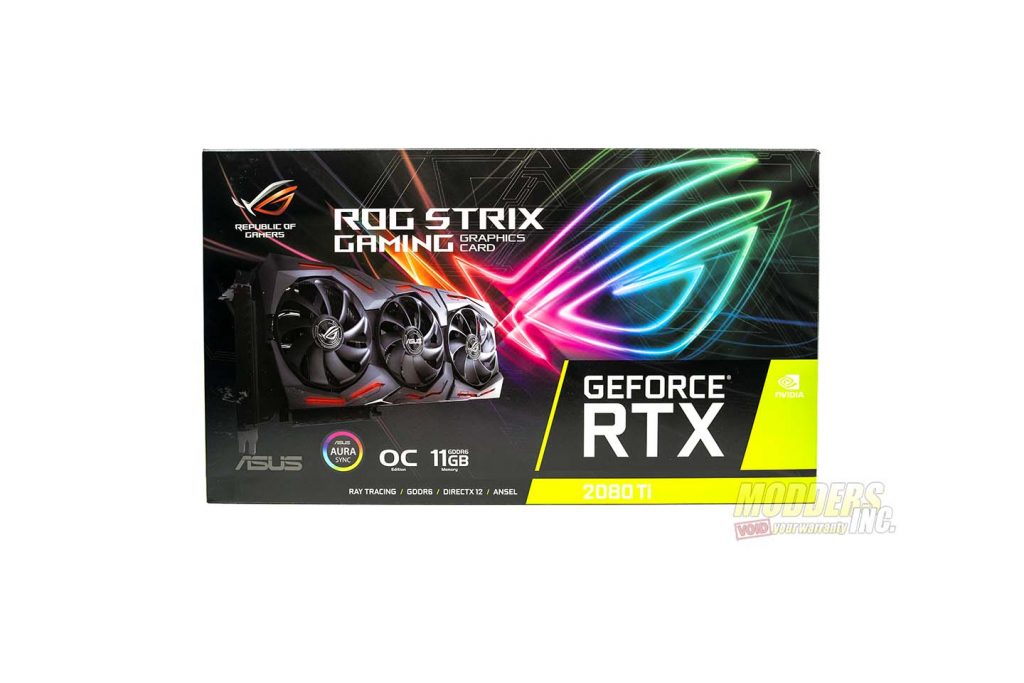 I've always loved the packaging of ASUS ROG products. They just stand out, in a good way. The box for the Strix 2080 Ti has the infamous ROG eye logo on the top left-hand corner with the words Republic of Gamers printed below. Next to the ROG eye logo is the ROG Strix Gaming graphics card branding. Directly below is an image of the ROG Strix RTX 2080 Ti. To the right of the image of the card is another ROG eye logo on the bottom right, there are the Geforce RTX logo and the 2080 Ti branding.
There is a second box internally that has the Strix branding displayed dead center on the top of the box. When you open the box, you find a small envelope set in soft foam. This envelope contains the driver disk and user manual.
Under the first piece of soft foam, we find the ASUS ROG Strix RTX 2080 Ti encased in soft foam and placed in an anti-static bag. The only accessory packed with the Strix RTX 2080 Ti is a pair of Velcro straps. Not the most exciting accessory. However, they are very useful and very much appreciated.