« Page 2 | Page 4 »
   Rather than typing everything out like I normally do for the installation process, I decided this time to do a video of the process. Hopefully this makes things a little easier for you to consume.
  The installation process was pretty straight forward for the Asus Sabertooth 55i motherboard. With the system up and running we move on to take a close look at the bios. 
  The AMI bios layout is similar to most other boards. For those moving from one configuration to theP55 chipset, you will find that things are slightly different but very manageable. For those not familiar with some of the settings offered, the manual does a pretty good job explaining most of them.
Included Software:
Asus Drive Expert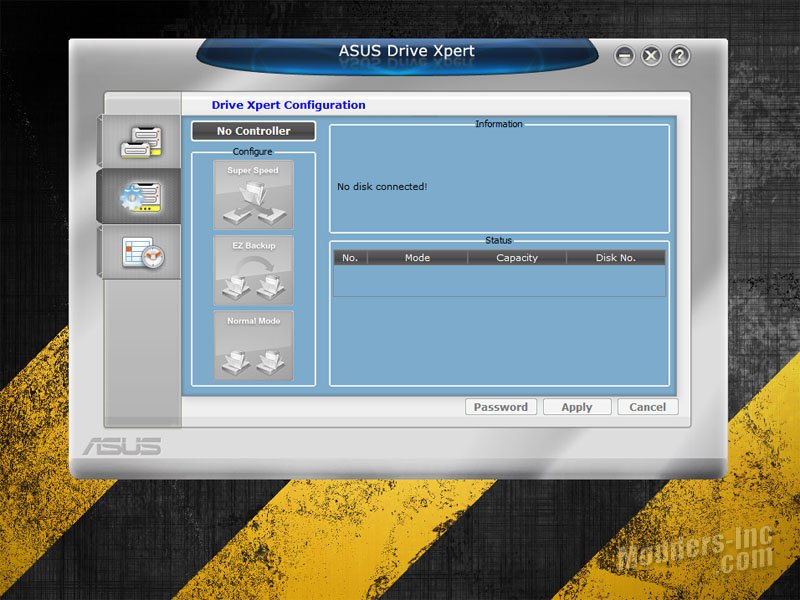 Asus Drive Expert is a simple utility that allows users to secure data on their hard drives or enhance hard drive performance without the hassles of trying to setup complicated RAID configurations. With the user-friendly GUI (Graphical User Interface), users can easily arrange hard drive backups or enhance their hard drive transfer rates. In order to utilize Drive Expert, one must connect at least one or two SATA drive(s) to either the Orange or White SATA ports located at the lower right corner of the motherboard. From the GUI you can choose to run in one of three modes (Super Speed – similar to RAID 0, EZ Backup – similar to RAID 1, and Normal Mode).
Asus Update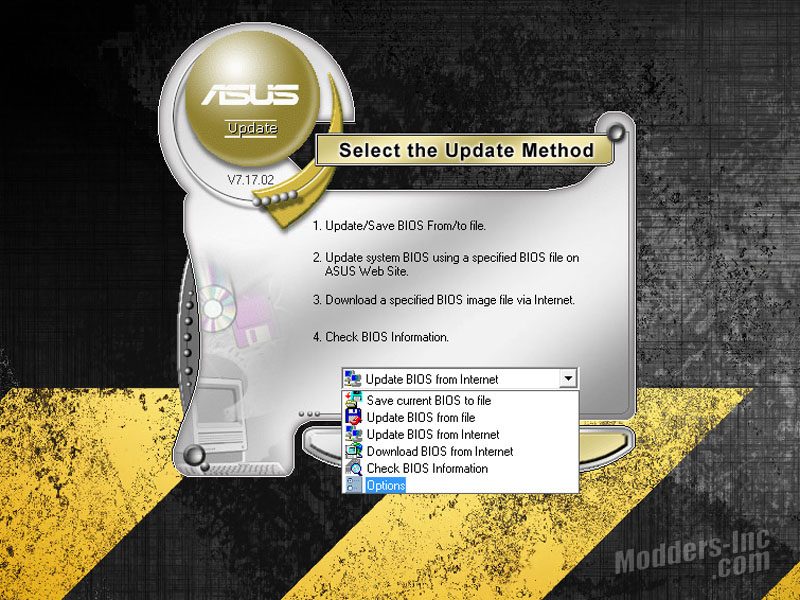 The Asus update utility allows you to manage, save, and update your motherboards bios from within a Windows environment. Although this is something that is frowned upon by most system builders, flashing your bios from Windows isn't always a bad thing. If you're working on a system that is unstable, and has a tendency of crashing, then it's highly recommended that you flash your bios from the utility offered in the bios itself. However, if you're simply updating your bios to keep it current, and your system is running stable. There should be no issues with flashing from Windows.
Asus PC Probe II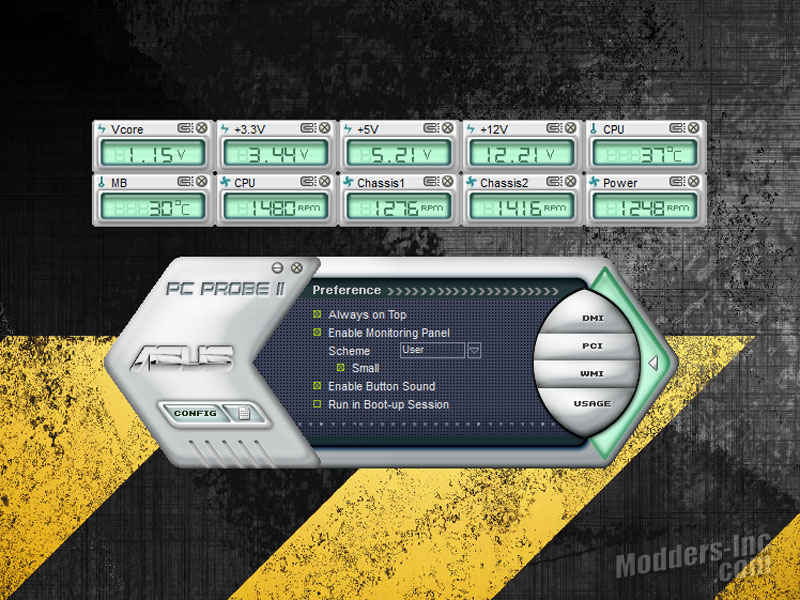 Asus PC Probe II is a utility to monitor the computers vital components. PC Probe II senses fan RPMs, CPU temperatures, and system voltages. Using the configuration options, users can adjust the thresholds set for each of the sensors and enabled and disabled sensors as needed. From the message screen you can enable disable audio alerts, set the audio alert volume and change between Celsius and Fahrenheit temperature scale. Each of the sensor icons shown can be unlocked from each other and configured to the users liking.
Asus Fan Expert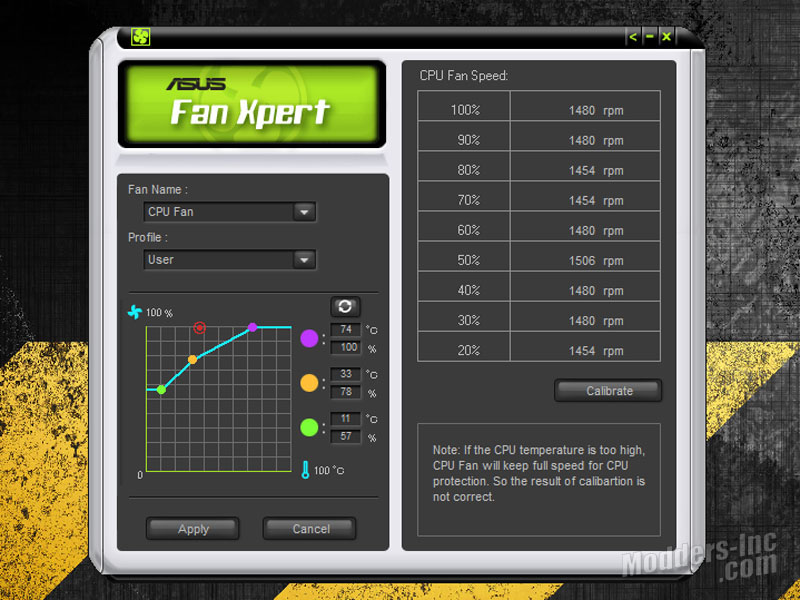 Asus Fan Expert is a fan monitoring utility that allows users to adjust both the CPU and Chassisfan speeds according to different ambient temperatures and your PC's system loading. Fan Expert comes with pre-loaded profiles to offer flexible control of your fans while allowing you to keep your system quite and cool. If you want more customization, you can choose the User profile and preset the fans settings manually by dragging the appropriate dots around on the graph.
Asus T.Probe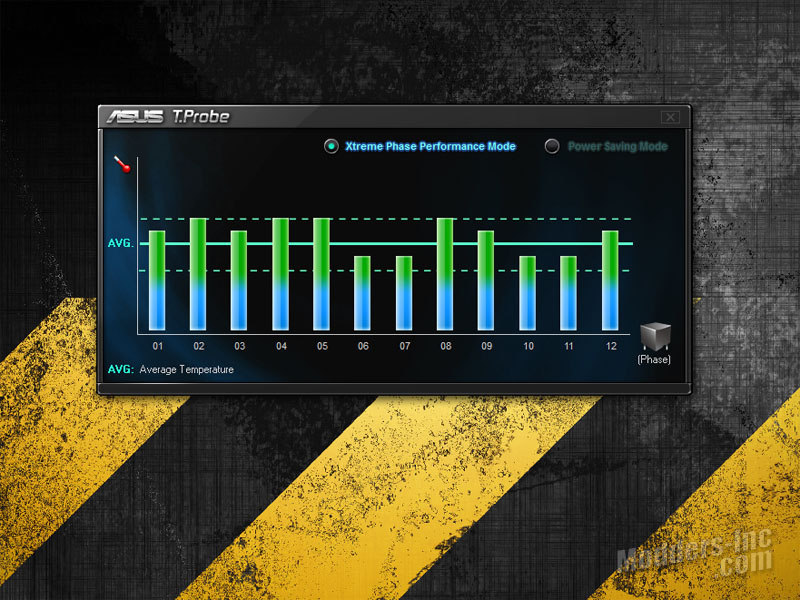 Asus T.Probe works with the onboard microchip that detects and balances power phase loading and temperatures in real-time. This feature optimizes the power phase functions, allowing components to run at lower temperatures which extends their lifespan. The GUI gives you the option to switch between the two modes (Xtreme Phase Performance Mode and Power Saving Mode).
VIA High Definition Audio Utility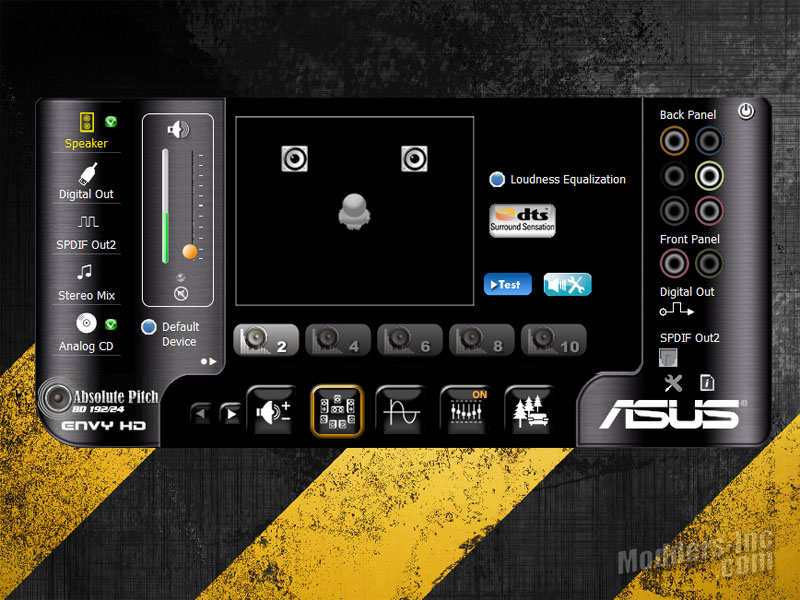 The VIA High Definition Audio codec provides 10-channel audio capability (Windows Vista / 7 Only) to deliver the ultimate audio experience on your computer. The software provides Jack-Detection, Multi-Streaming, Front Panel Jack-Retasking and S/PDIF Out support. After installing the VIA Audio Driver, the VIA HD Audio Deck icon should be visible in the Windows notification area. The Audio Deck offers most of the standard features that we are accustomed to. The overall layout of the control panel allows you to quick find what your looking for to make any needed changes.