Page 2 »
We all recognize the name ASUS for their motherboards, videos cards and they are the ones that set the Netbook frenzy into high gear, but did you know that they make sound cards too? We will be taking a look at the ASUS Xonar DX sound card in this review.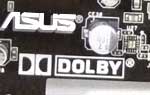 Sponsor: ASUS
[hr]
Way back in day if you wanted any sort of sound you had to have a discrete sound card, but as time went along more and more motherboard manufactures began to integrate audio into their boards. At first the sound was just awful so you if you wanted good audio you still needed a sound card. Nowadays it rarely seems that anyone use anything but onboard audio. Sure the sound is good and you get some of the effects you may want, but I can tell you there is still nothing like a good add-on sound cards.
ASUS has a sound card that you should check out, the Xonar DX 7.1 Channel PCI Express Audio Card. This is not a brand new card but don't let that keep you from wanting it. The ASUS Xonar DX comes in a richly informative box that contains everything you need to get the best sound you can get up and running.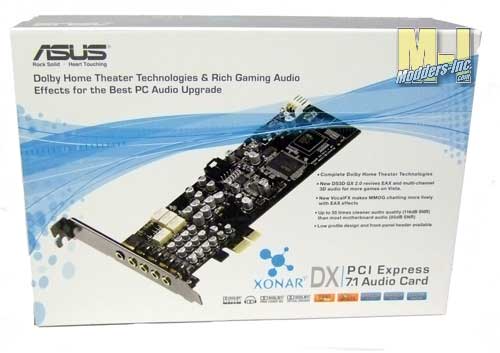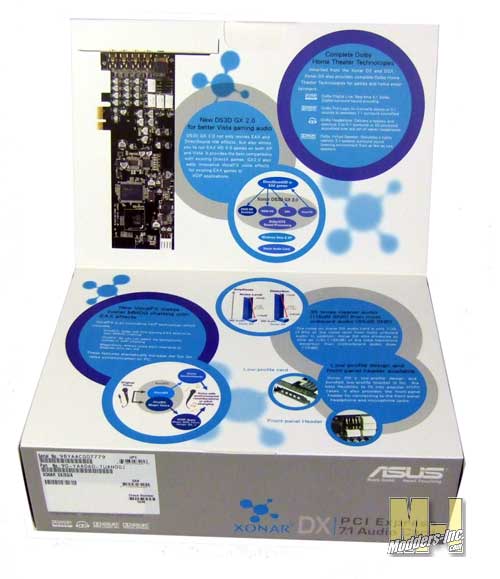 Package Contents
Xonar DX 7.1 Channel PCI Express Audio Card
Driver CD (including Portable Music ProcessorTM Lite and RMAA V6.0.6 utilities)
S/PDIF TOSLINK optical adaptors *1
Quick Start Guide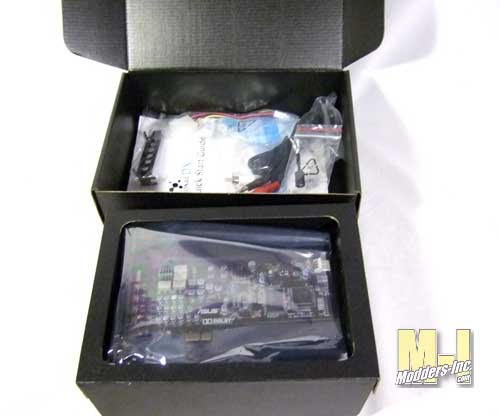 System Requirements
One PCI Express 1.0 (or higher) compatible slot for the audio card
One available 4-pin power cable from PC's power supply unit
Microsoft® Windows® Vista(32/64bit)/XP(32/64bit)/MCE2005
Intel® Pentium®4 1.4GHz or AMD Athlon 1400 CPU or faster CPU
>256 MB DRAM system memory
>60 MB available HDD space for driver installation package
CD-ROM drive (or DVD-ROM drive) for software installation
High-quality headphones, powered analog speakers, or a Dolby Digital or DTS decoder, to enjoy the ultra-high fidelity sounds of the card