Motherboard Reviews
ASUS Z390 ROG Maximus XI Apex Motherboard Review
The Apex of Performance on Z390
A Closer Look at the Z390 ROG Maximus XI Apex »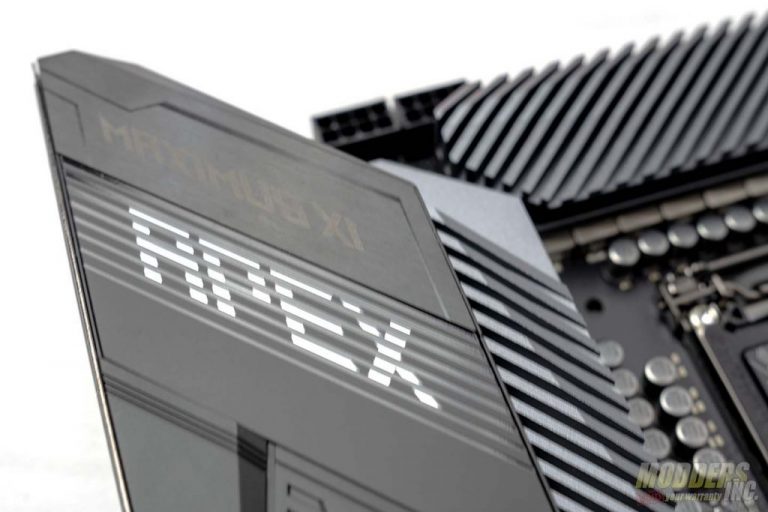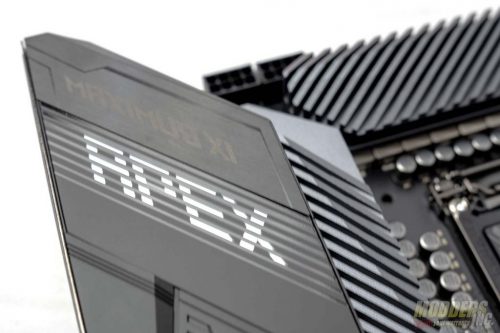 In the PC hardware enthusiast community, there are few names as well known, or respected as ASUS and The Republic of Gamers. From casual gamers to professional overclockers, the ROG brand is trusted by gamers and enthusiasts worldwide. When you buy a product with the ROG seal of approval, there is a certain level of performance and quality you expect from that product. That seal guarantees that product, be it motherboard, graphics card or sound card, will live up to the high expectations the community equates with the ROG name. The ASUS Z390 ROG Maximus XI Apex is one of the many products that sports that ROG seal of approval, and it is the focus of this review.
The Z390 ROG Maximus XI Apex is designed with high performance and overclocking in mind. With Enhanced Extreme Engine Digi+, dual ProCool 8-pin power connectors and optimized 2-DIMM memory-trace layout for DDR4 4800MHz+ overclocking support, the ROG Maximus XI Apex is truly an overclockers dream. However, in an age where you can get excellent performance and overclocking out of more budget-oriented boards, is something along the Apex worth getting for the average enthusiast. Or is it a case where you end up paying for features you may never use? We put the ROG Maximus Apex through our suite of benchmarks to try and answer that very question.
Packaging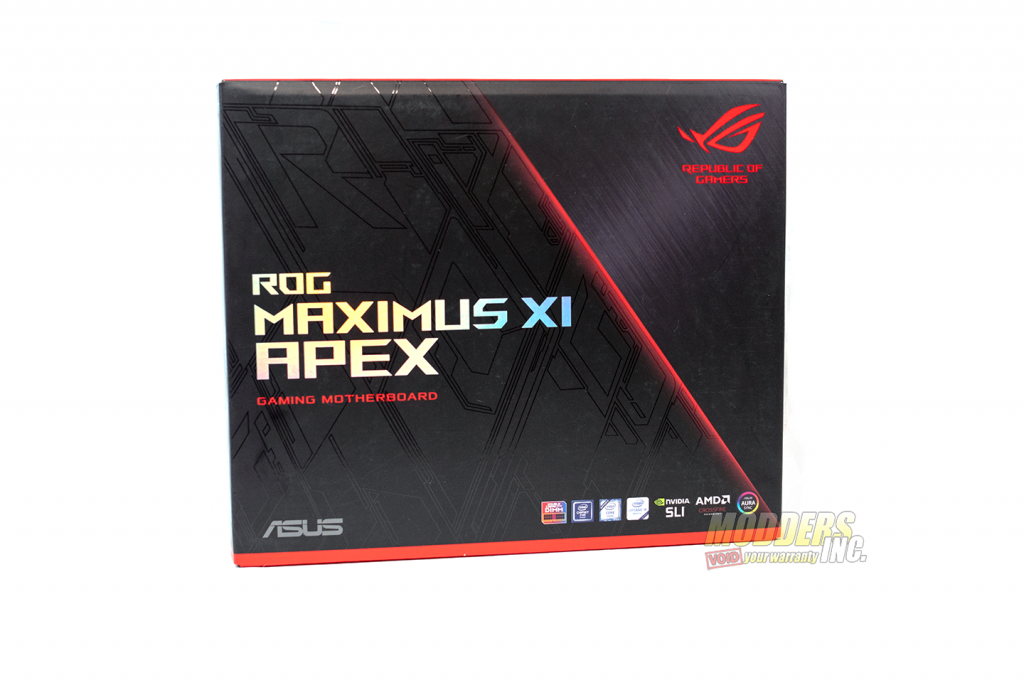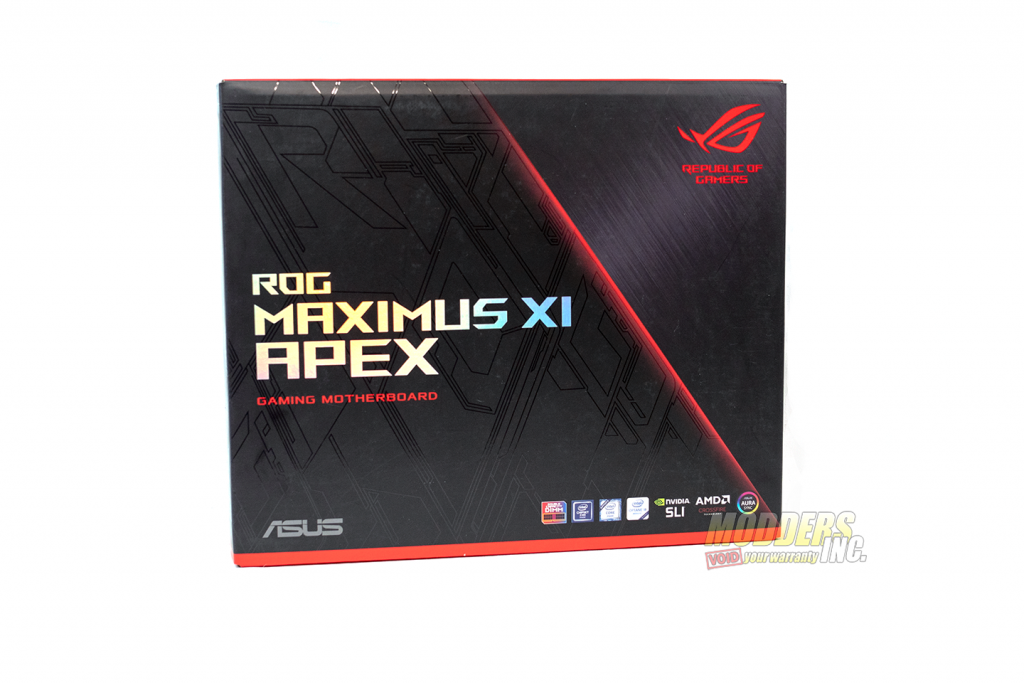 The front of the box for the ASUS ROG Maximus XI Apex has the Republic of Gamers eye logo on the top right-hand corner followed by several badges representing features of the motherboard. These badges include AURA Sync compatibility, AMD Crossfire technology, Nvidia SLI, Intel Optane support, Intel's Z390 Chipset, Intel Core Processors and double capacity DIMMs.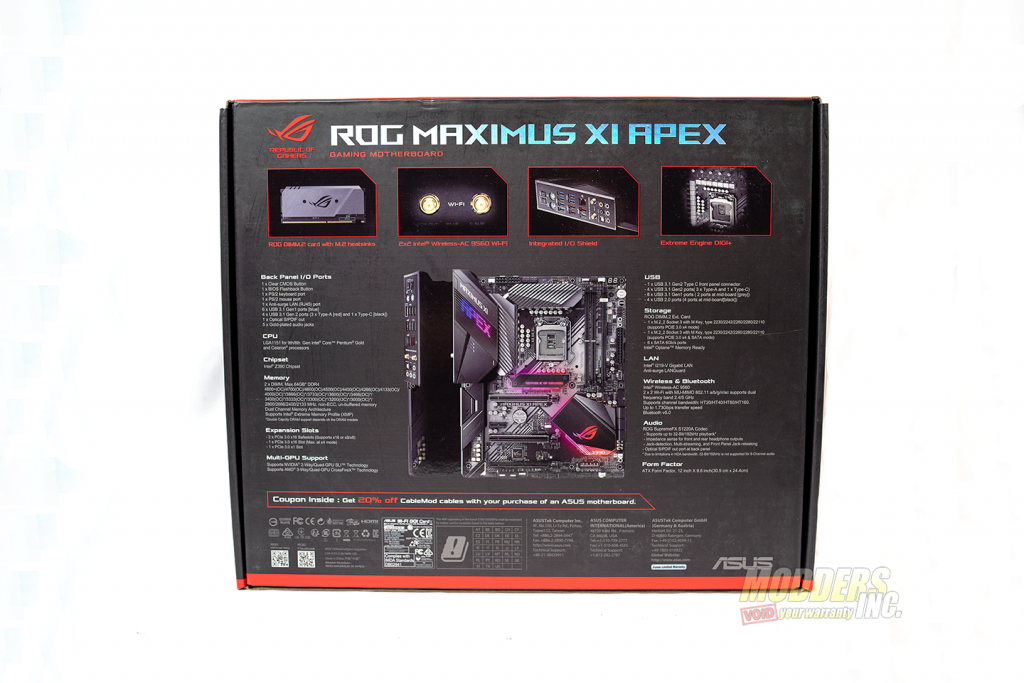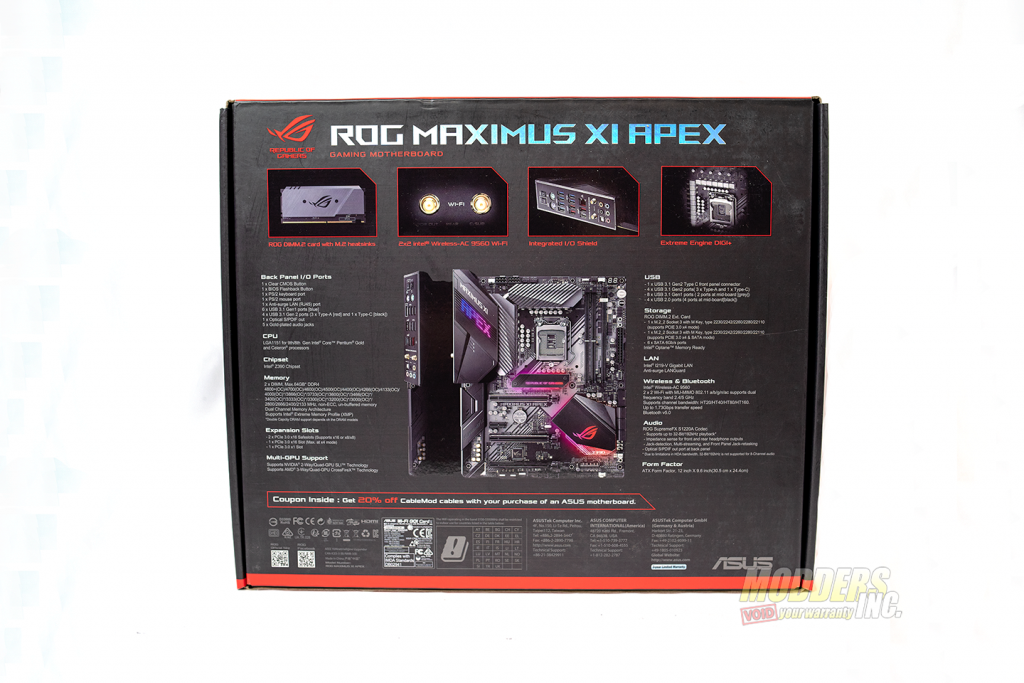 The back of the box has ample amounts of information about the Maximus XI Apex. In the center, there is an image of the actual motherboard and an angled side image of the I/O. On either side of the depictions, you'll find the full specifications of the Z390 Maximus XI Apex. Across the top, there are images of a few of the main features of the Z390 Maximus XI Apex. These included the DIMM.2 card with heat sinks, WiFi, an integrated I/O shield and the Extreme Engine DIGI+.
ASUS ROG motherboards have some of the best packagings of any other brand. The board itself comes packed in a cardboard tray with a plastic cover. Underneath the tray is where you'll find the accessories for the board. Under the motherboard, you will find the user manual, driver disk, a coaster and a sheet of stickers. I've always been a fan of the stickers ASUS packs in place of a single case badge. the accessories go even further down. There are two compartments on either side of where the user manual is packed. Here you'll find the DIMM.2 card, WiFi antenna, temp sensors, and M.2 mounting screws.