Not everyone can afford to build and own a 1932 Hot Rod but most of us dream of it. We would do whatever possible to can make a dream like that come true and it looks like Kevin Core thought the same thing. Built from a 1/8 scale remote control car hot rod shell with some special features build it… it just would be a hot rod without them.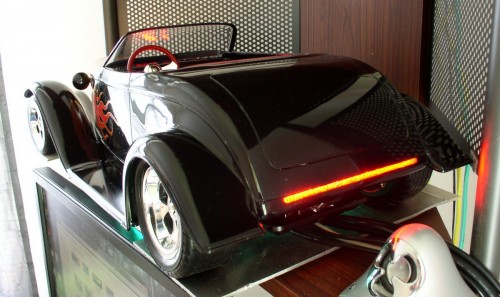 Custom built electric trunk lid opens by remote control or by turning steering wheel.  Trunk lid opens to access slot load DVD drive.  I built the lift mechanism from a CD drive tray motor and designed the circuit to make it function.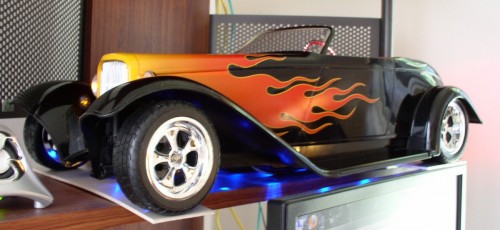 Power button is "stealthed"  in the horn button.  32 red LED tail light.  Red, green, or blue under car lighting is activated by remote control.  LED dash lighting.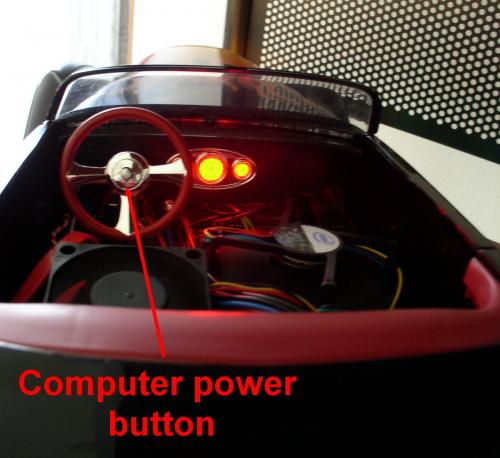 This 32 Hot Rod is powered by Mini-Itx motherboard, dual core 3.8 ghz processor, 600 gig 3.5″ hard drive, slot load DVD burner, running Windows 7 Ultimate.