Cooler Master has updated their C-type GeminII S524 CPU cooler to version two, now equipped with CM Silencio FP PWM fans, similar to the ones used on the Nepton 120XL and 240M liquid coolers for lower noise operation without sacrificing air pressure. For more photos and details on the updated GeminII S524 ver. 2 heatsink, check out the official press release below:
Cooler Master GeminII S524 Ver.2
Accelerated Top-Down Cooling System
Chino, CA – 04/13/2015 – Cooler Master, a leading creator, innovator, and manufacturer of desktop components and peripherals today announces the availability of the GeminII S524 (Ver. 2) CPU and component cooling system in North America.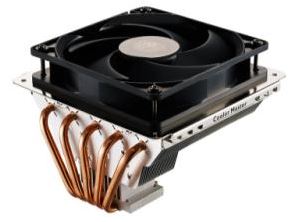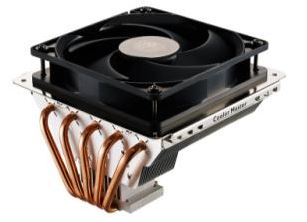 Utility and Performance
The Cooler Master GeminII S524 Ver. 2 uses a top down cooling method to provide ample airflow to both the CPU and the surrounding motherboard IC chips. The GeminII S524 Ver. 2 also has the added benefit of having enough vertical clearance to support high profile performance memory DIMMs, allowing additional cooling to them as well.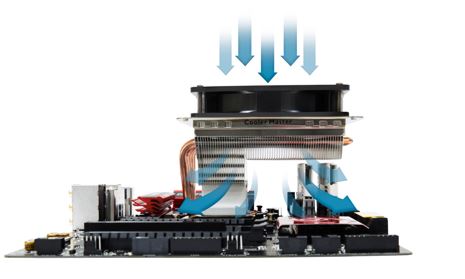 At only 105mm/4.2" tall with a standard 25mm thick fan, the cooler will fit in the majority of desktop cases and even many smaller cases. You can learn more about the benefits of top down coolers at Cooler Master University.
Accelerated Cooling System
The GeminII S524 Ver. 2 improves on its original design with better performance and utility by adding a copper base to the patented Continuous Direct Contact (CDC) heat pipes. This provides improved surface to surface thermal transfer and exhibits an average 7% temperature decrease.

The GeminII S524 Ver. 2 is designed for most modern system builds and is compatible with both 120mm and 140mm fans. Cooler Master is including its brand new 120mm Silencio FP PWM fan (also found in the Silencio 652S chassis and Nepton 120XL/240M liquid coolers) providing high airflow with sound dampening benefits.

To better utilize this airflow, the GeminII S524 Ver. 2 includes Air-Guides and X-Vent Designs to more effectively dissipate heat. The Air-Guide channels air to spread evenly across the fins. The X-Vents help create low-pressure channels that pulls the cold air completely around the heatpipes in a circular motion for accelerated dissipation.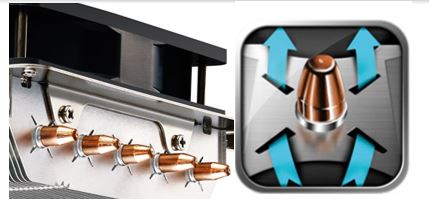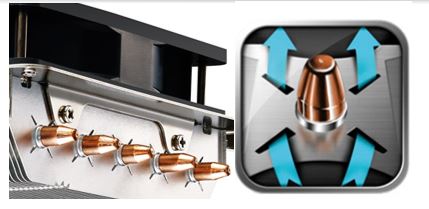 Availability
The GeminII S524 Ver. 2 is now available across North America. Price and availability may vary based on region. Please consult your local Cooler Master Representative for more information. For more information, visit the product page at http://bit.ly/gemini524
 
About Cooler Master
Cooler Master was founded to provide the best thermal solutions to our customers worldwide. Since its establishment over two decades ago, we continue to invest in product development in order to provide the leading-edge innovations to people and businesses. Cooler Master's line-up includes heat sinks and fans, chassis, power supplies, function panels, and accessories. Cooler Master has its headquarters in Taipei, Taiwan, with global branch offices located in Europe, America and APAC, so that we can offer to our customers the best service in time. For more information on Cooler Master, please visit www.coolermaster.com and http://www.facebook.com/coolermaster