The time has come to vote in Cooler Master's Case Mod World Series 2016. Winners will be picked by fans from the Tower mod category and one from the scratch build category, which will then be added in with the official judges' scores. Users who vote and participate will get the chance to win some top of the line hardware from the Case Mod World Series 2016 sponsors of course. See the various entries on the Modders-Inc Case Modders group on Facebook or on the Cooler Master forums and decide who should be crowned the people's champ. Users can vote as many times as they like but they can only cast a single vote per modder.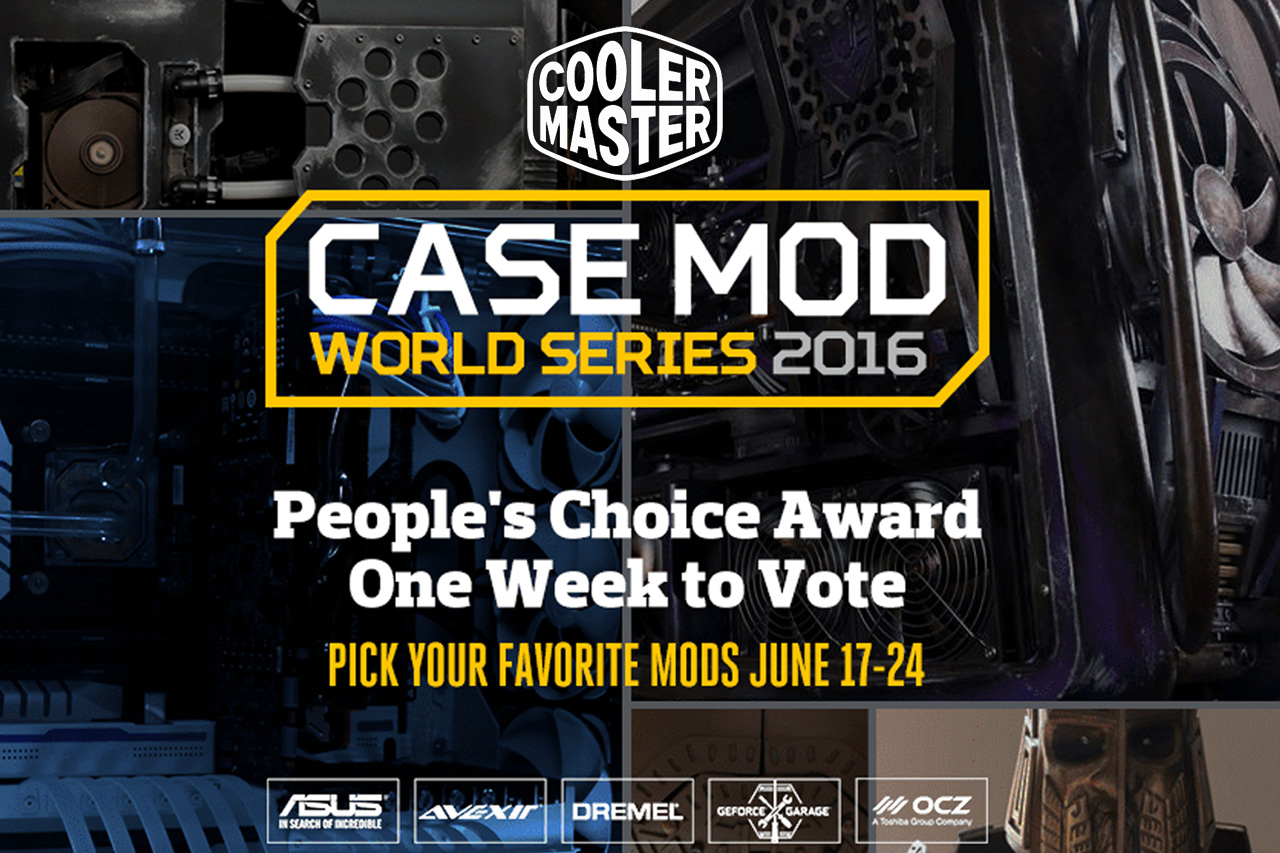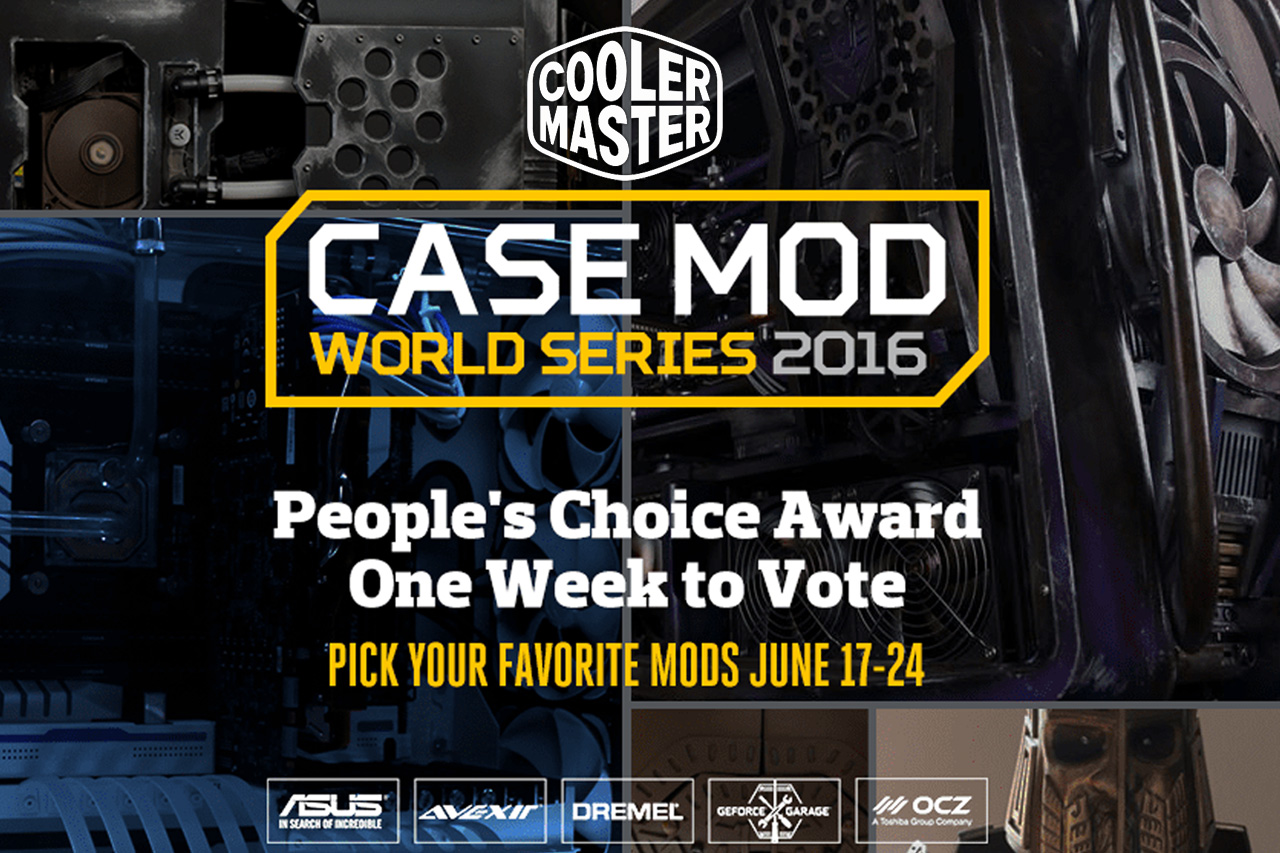 To vote for the People's Choice Winner, go to the following links:
Voting will be open from June 17 – 24.
Prize Basket
All those who vote will enter for a chance to win six prizes from our basket of goodies. A peek inside:
Masterkeys Pro L
Masterkeys Pro S
Sentinel III
3 Cooler Master T-shirt + canteen combos
Aside from the People's Choice award, six winners will be crowned in the Scratch Build and Tower Mod Awards. Mods in these two categories are being evaluated by our panel of judges for:
Complexity
Design
Originality
Overall look
Winners will be announced on June 28