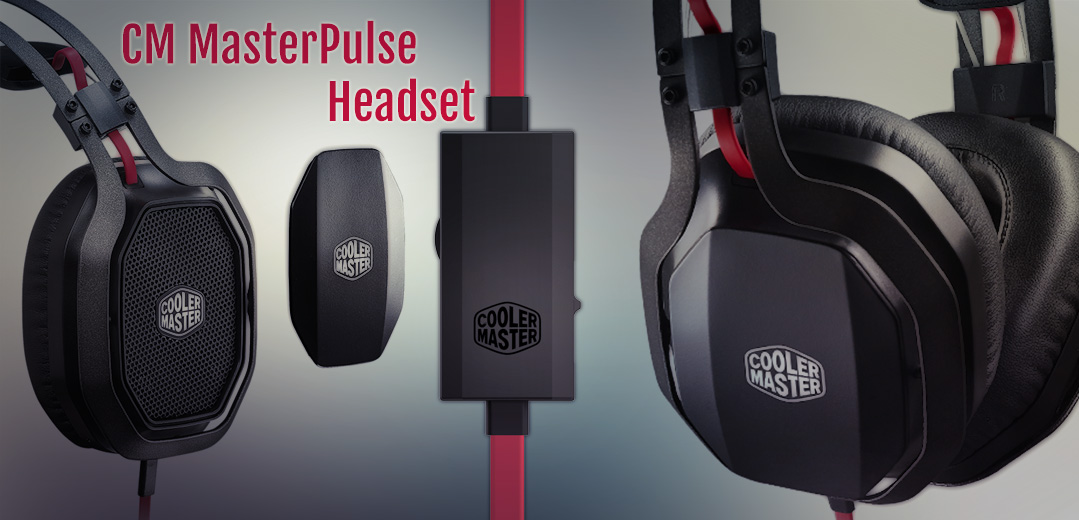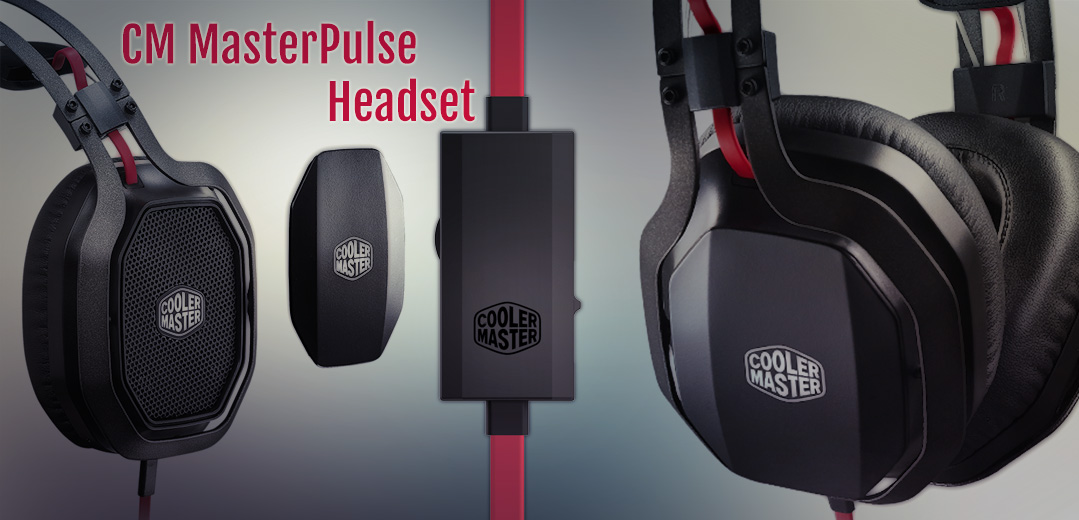 Looking for a new gaming headset? Cooler Master has got you covered with the new MasterPulse series… or you can choose to remove the cover for an open ear design. Cooler Master calls this an alternate "listening mode", giving users the option to remove the magnetic ear cup from the default closed ear design. Since it is removable, this also opens up plenty of modding and customization opportunities for the MasterPulse headset similar to Cooler Master's MasterAir Maker CPU cooler cover.
The MasterPulse headset is equipped with a pair of 44mm drivers delivering stereo satisfaction at a fashionable and comfortable aluminum frame. It is also flexible with five individual cushions across the band. To accomodate a more active lifestyle, Cooler Master has equipped the MasterPulse headset with a flat, tangle-free cable. This cable also has in-line remote with volume control and extending to a 3.5mm jack on the connector end.
The MasterPulse will later on be joined by the MasterPulse Pro 7.1, a USB-based headset for those who require a surround sound headset, as well as the MasterPulse Maker which will be a wireless solution. MSRP for the MasterPulse is set at $69.99 USD and is available from retailers starting August 16, with the MasterPulse Pro 7.1 headset releasing a month after.
For more information, visit: http://us.coolermaster.com/product/Lines/MasterPulse-Series.html