Many people associate Cooler Master with, well, cooling. Their Hyper 212 Evo is one of the best known and most used coolers ever produced. Ever since the launch of their Mater Case series of cases, Cooler Master has been dominating the case market with some of the most beautiful cases we've seen in years. However, it seems they've been dipping their toes more and more into the peripheral market recently too. They've done so with pretty good success too. Their Master Keys L and Master Keys Pro S were both great full-size keyboards. Now, they're adding two all-new ten keyless options to their already great line up. Both are RGB mechanical keyboards sporting Cherry MX keys and are great additions to Cooler Masters' line up of gaming peripherals.
LOS ANGELES, CALIF., JAN. 29, 2019 – Cooler Master, a global leader in designing and manufacturing innovative gaming peripherals and computer components, announces it's the addition of its two new tenkeyless (TKL) mechanical keyboards, the MK730 and CK530.
"As a mainstream company to pioneer one of the first tenkeyless form factor keyboards, it was a no brainer to offer our two best-selling keyboards in TKL form." says Bryant Nguyen, Peripheral General Manager.,"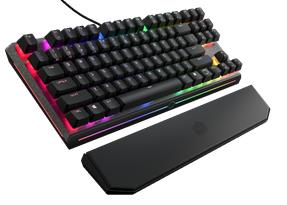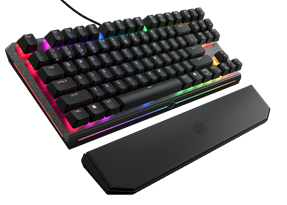 MK730
The MK730 boasts a removable magnetic ultra-soft PU leather and memory foam wrist rest for comfort during marathon gaming. It features not only a minimalistic design but also a unique light bar adding to add style. Users can choose from an array of lighting modes and colors through Cooler Masters easy to use software suite. The board is equipped with a removable USB Type-C Cable and Cherry MX Mechanical Switches mounted to a brushed aluminum top plate in a compact form. The MK730 is a pro-grade gaming keyboard perfect for the aspiring gamer looking for a top of the line experience.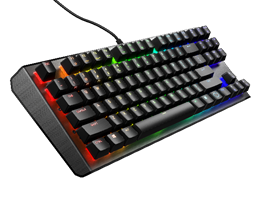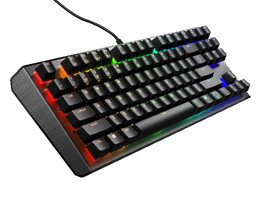 Ck530
The CK530 is equipped with a floating keycap design and durable mechanical keys unleashing a world of victories. Mechanical switches life spanned at 50 million+ keystrokes make the CK530 a reliable companion for the long haul. The board is available in blue, brown, and red switch types depending on regional availability. Its one-piece curved aluminum top plate is finished in a sleek gunmetal hue and built to withstand a lifetime of gameplay. The CK530 features RGB per-key illumination capable of multiple effects and lighting modes. On-the-fly controls allow real-time customization while the easy-to-use software grants users the ability to further tailor setting preferences such as macros and RGB lighting.
The MK730 and CK530 deliver all the tools needed for the ultimate gaming experience both for serious gamers and enthusiasts alike taking gaming performance to another level.
The MK730 and CK530 will retail at select Cooler Master retailers, respectfully, for $/€119.99 and $/€69.99 starting January 29, 2019. For more information please visit www.coolermaster.com.