A Closer Look at Fractal Meshify 2 Lite »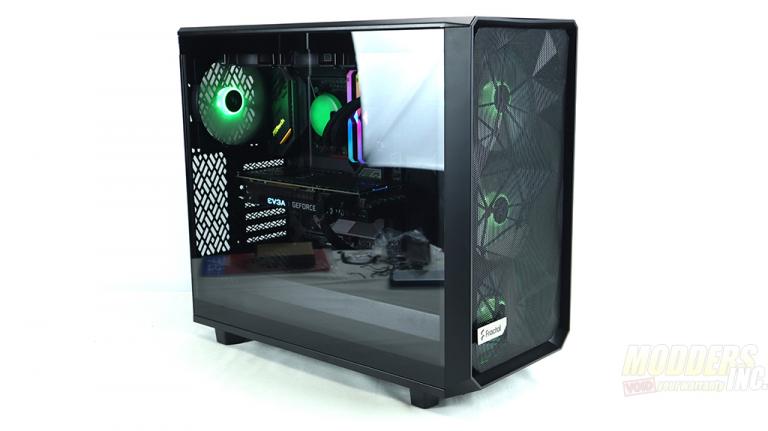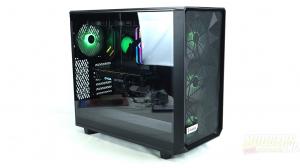 Finding a case on the budget isn't tough nowadays. In today's market, there is no shortage of cases or accessories. But in the sea of case manufacturers, it's easy to get lost. I personally tend to lean toward brands that are famous for their work and craftsmanship when it comes to cases such as Fractal, Cooler Master, BeQuiet, etc. Fractal Design has an amazing lineup of cases that they offer. What captivates most computer enthusiasts when looking for new cases is the complexity, style, and craftsmanship of the case. Just recently announced Fractal is adding a new variant to their award-winning Meshify 2 family, the Fractal Meshify 2 Lite ATX Case. The Fractal Design Meshify 2 Lite offers similar features to the Meshify 2 but at an affordable price. It is true that Meshify 2 Lite loses some features but it still has a lot to offer at a price most can afford.
Technical Specifications
Meshify 2 Lite
3.5″/2.5″ drive mounts
• 2 included
Dedicated 2.5″ drive mounts
• 2 included, 4 positions total
5.25" drive mounts
• 0
Expansion slots
• 7
Motherboard compatibility
• E-ATX (max 285 mm)/ ATX / mATX / Mini-ITX
Power supply type
• ATX
Front interface
• 2x USB 3.0, Audio I/O, Power button,
Reset button, USB type-C ready
Total fan mounts
• 9x 120/140 mm
Front fan
• 3x 120/140 mm (2x Aspect 14 included)
Top fan
• 3x 120/140 mm
Rear fan
• 1x 120/140 mm (1x Aspect 14 included)
Bottom fan
• 2x 120/140 mm
Dust filters
• Top and bottom (mesh front)
Front radiator
• Up to 360/280 mm
Top radiator
• Up to 360 mm
Rear radiator
• 120 mm
Bottom radiator
• Up to 280 mm
PSU max length
• 250 mm (with HDD cage installed)
PSU max length
• 165 mm (with HDD cage and front fan)
GPU max length
• 451 mm (476 mm without front fan)
CPU cooler max height
• 185 mm
Cable routing space
• 30 mm
Fixed velcro straps
• Yes
Tool-less push-to-lock
• Front and side panels
Captive thumbscrews
• HDD, SSD and PSU brackets
Left side panel
• Steel or tempered glass
Right side panel
• Steel
Case dimensions (LxWxH)
• 542 x 240 x 474 mm
Case dimensions w/o feet/protrusions/screws
• 541 x 240 x 454 mm
Net weight
• 9.6 kg
Package dimensions (LxWxH)
• 540 x 330 x 640 mm
Gross weight
• 11.2 kg
The Meshify 2 Lite gets shipped in a cardboard box like most of the cases we see. The cardboard box is recycle-friendly and relatively cheap to produce. This gives manufacturers the opportunity to pass on the saving to consumers. On both sides of the case, there are detailed images of the Meshify 2 Lite and some of the features the case offers.
The internal packaging of the Meshify 2 Lite is very similar to other cases as well. The case is wrapped in a plastic protective bag and supported by white plastic foam cutouts. Fractal has also included cling plastic wrap on the glass panel. Included with the case are a small User Guide and a small accessory box with zip-ties and screws for you to use when assembling your case.