News and Articles
Cooler Master: "MasterCase Concept 2.0 Is the Best Case We've Ever Made" and You Cannot Buy It
Aside from showcasing an impressive, thoroughly streamlined product stack at Computex 2016, Cooler Master showed off the product of their collaborative efforts with some of the world's best modders: The MasterCase Concept 2.0. It is a massive super tower case describe as a "craftsman's" case, the development of which was refined with input from the likes of Richard Surroz, Peter Brands, Ronnie Hara, Mathieu Heredia and Richard Keirsgieter.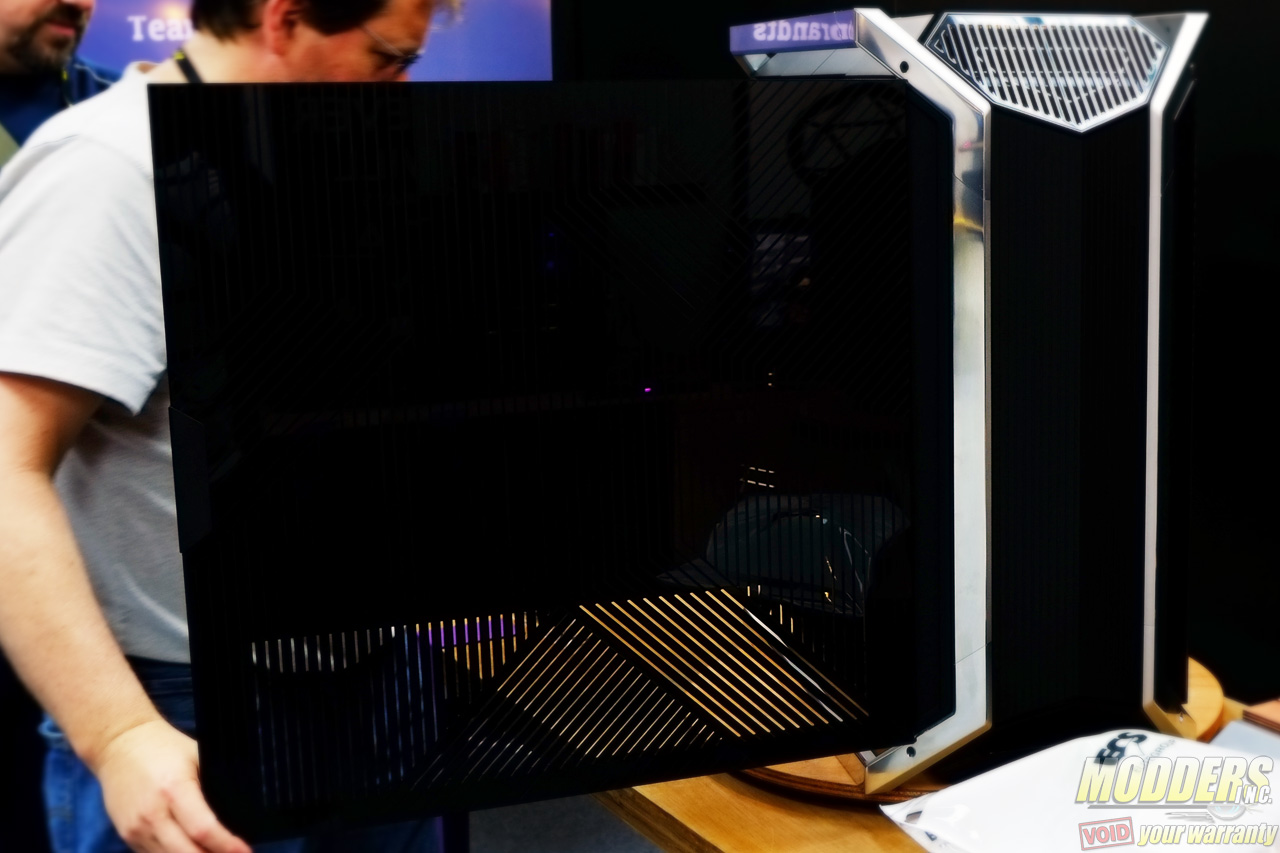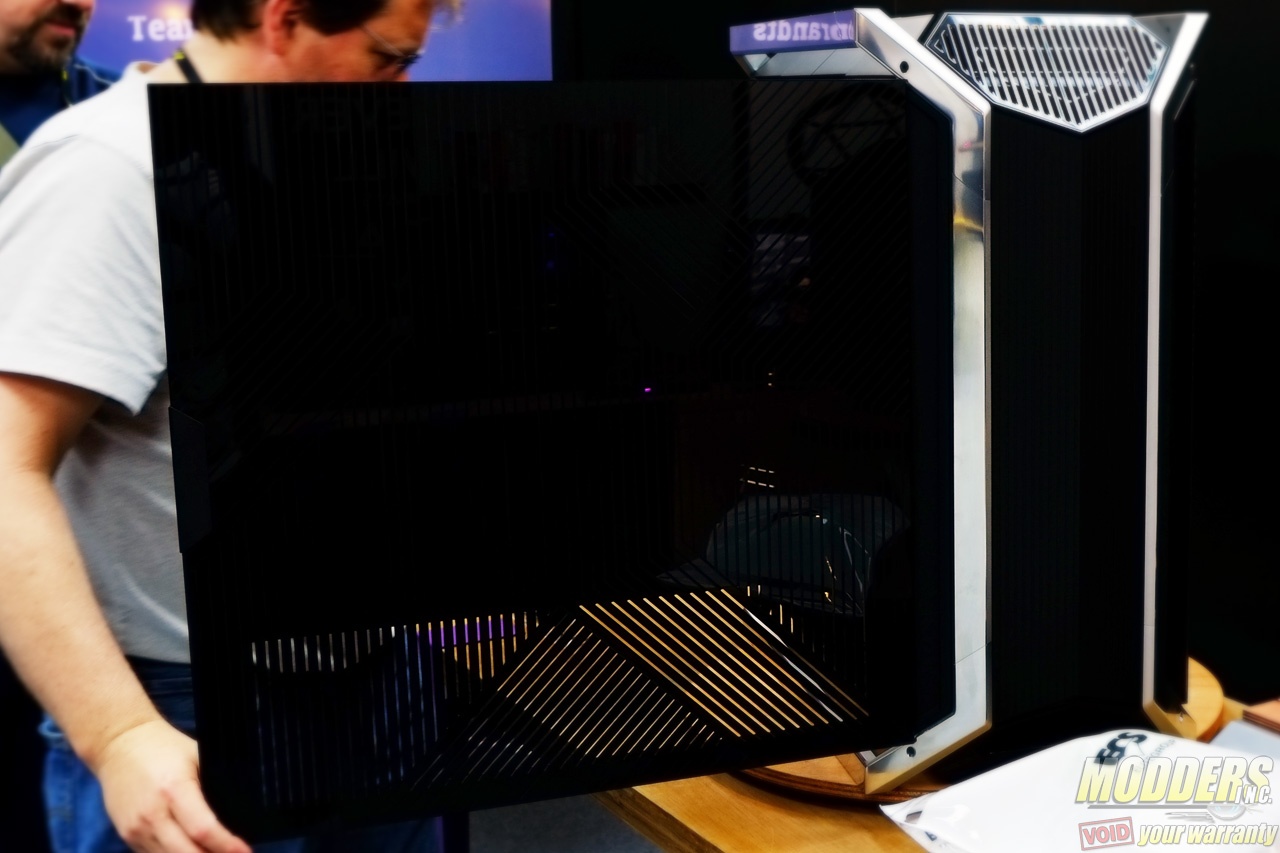 The MasterCase Concept 1.0 eventually evolved into Cooler Master's MasterCase and MasterBox chassis line and the MasterCase Concept 2.0 is so full of ideas that it will eventually spawn many products of its own. In fact there was already a smaller cube case version right beside it that was on display.  Both cases have a very interesting retro-futuristic 80's look to them that surprisingly works especially when you see it in person. It is also unlike any other case design currently available in the market.  Since it is a concept case, Cooler Master was protective of the ideas inside and did not allow interior photos although members of the press were allowed to check it out and give their input back to Cooler Master. Here is our Editor-in-Chief Dewayne diving deep inside already to check out the interior: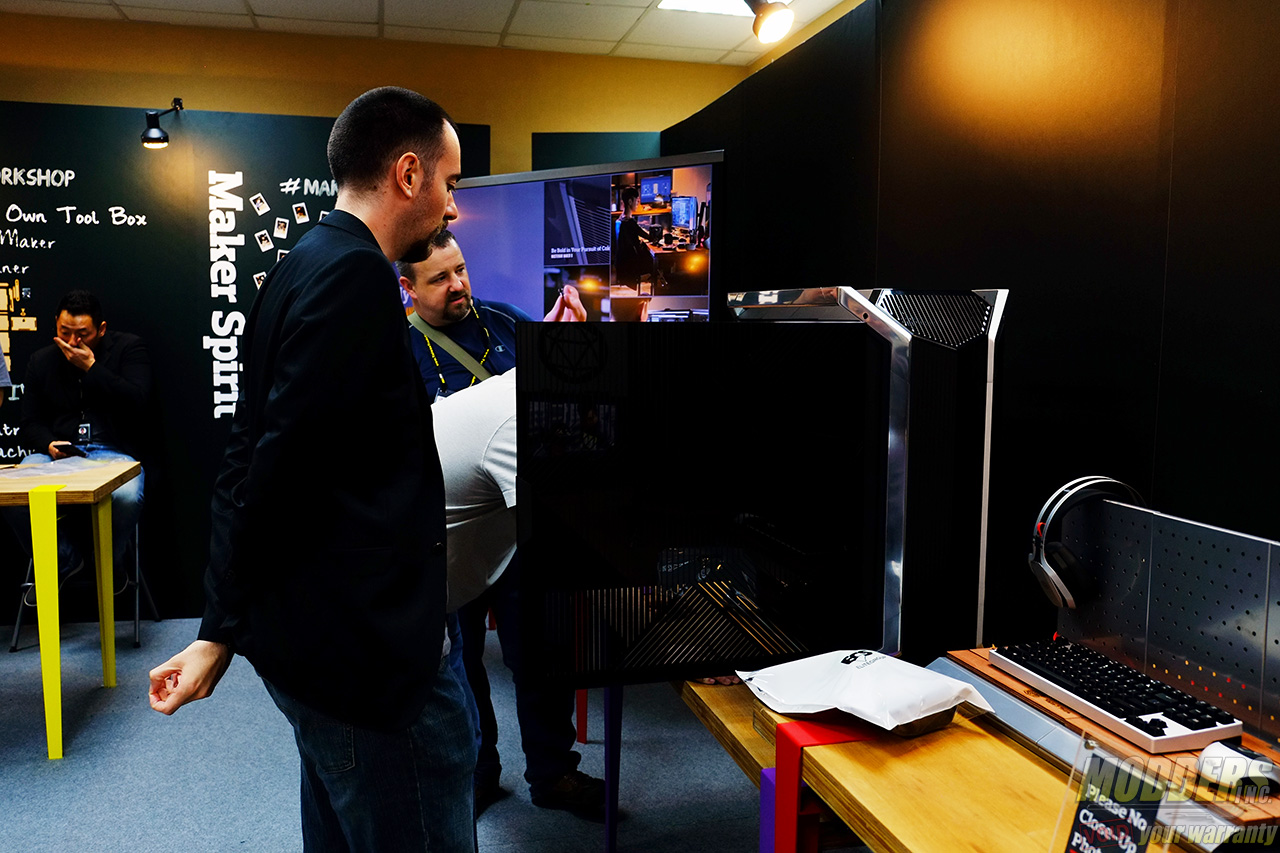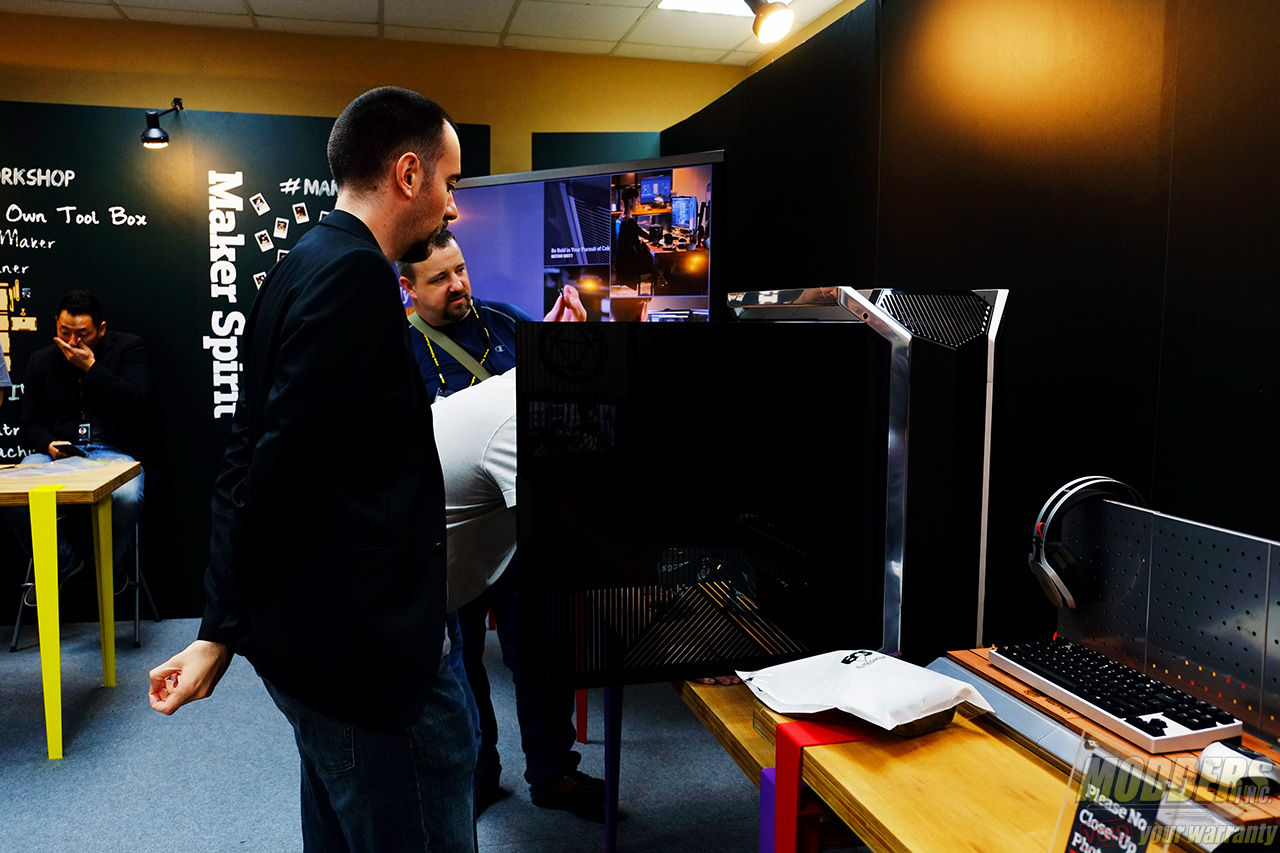 Focusing their marketing efforts on inspiring creativity and fostering the maker spirit, Cooler Master's main design goal with the MasterCase Concept is modularity. Similar to the first MasterCase concept, many of the features and parts should easily transition and fit to other MasterCase and MasterBox cases as well. Cooler Master calls this idea the FreeForm Modular System and it is already implemented on their current case line-up but refined further on the MasterCase Concept 2.0.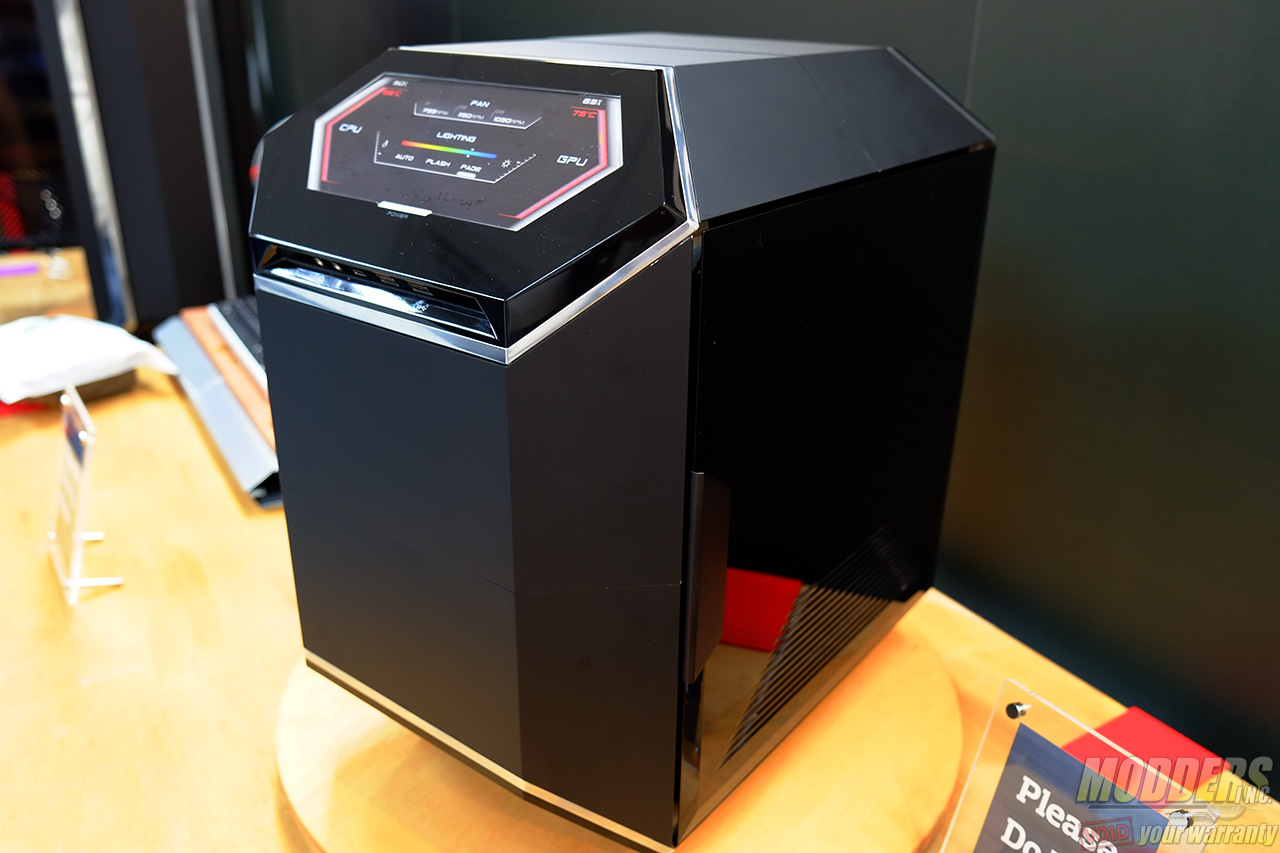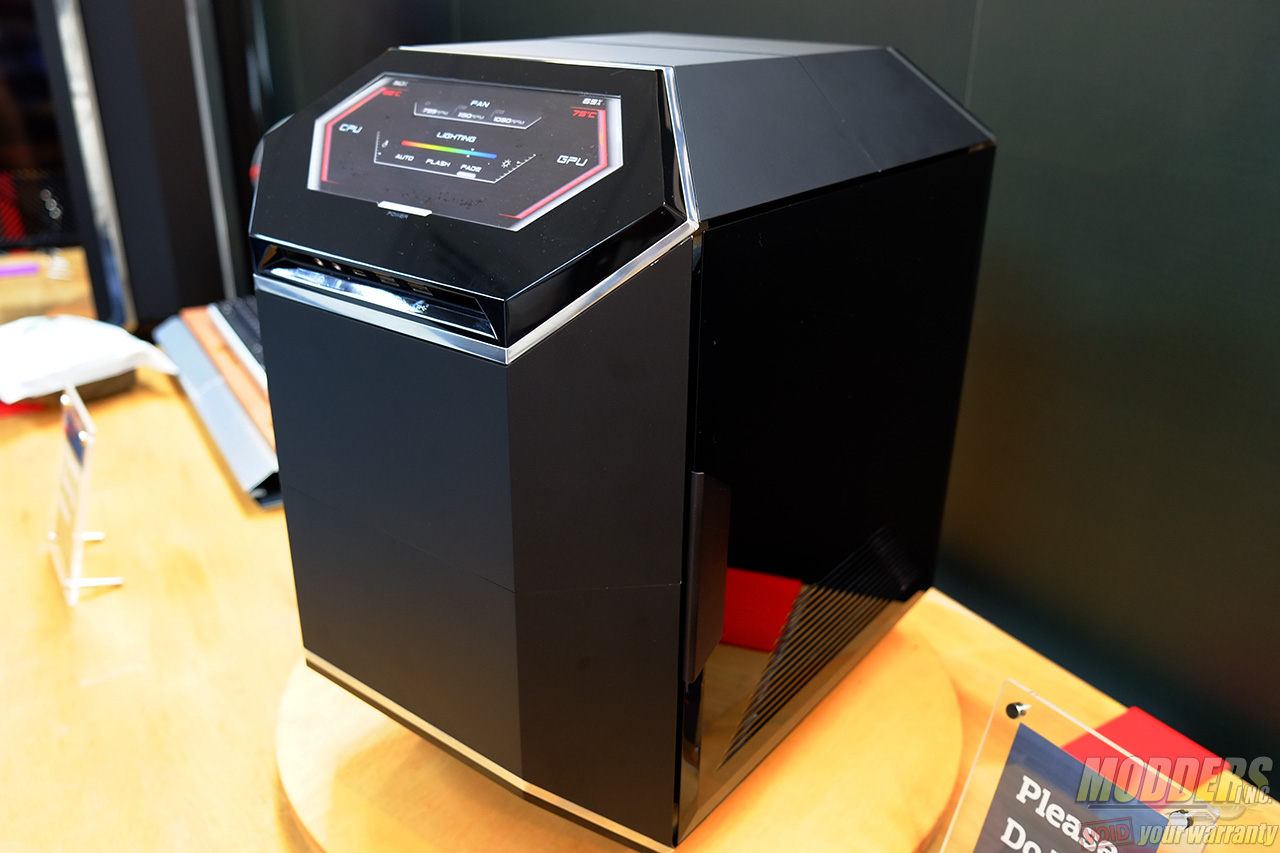 The smaller MasterCase Concept 2.0 case showed an LED screen mock-up (it was actually just printed graphics for display) that is representing a touchscreen control for RGB lighting, fan control and temperature sensor. This is simple enough to implement and won't be surprised to see it appear in Cooler Master cases before the end of the year. All the panels are magnetic and easily removable, although I believe this was done more to demonstrate how the layout is equally measured and can swap panels from each side easily if it is going to be modded rather than an actual function planned for the final retail version.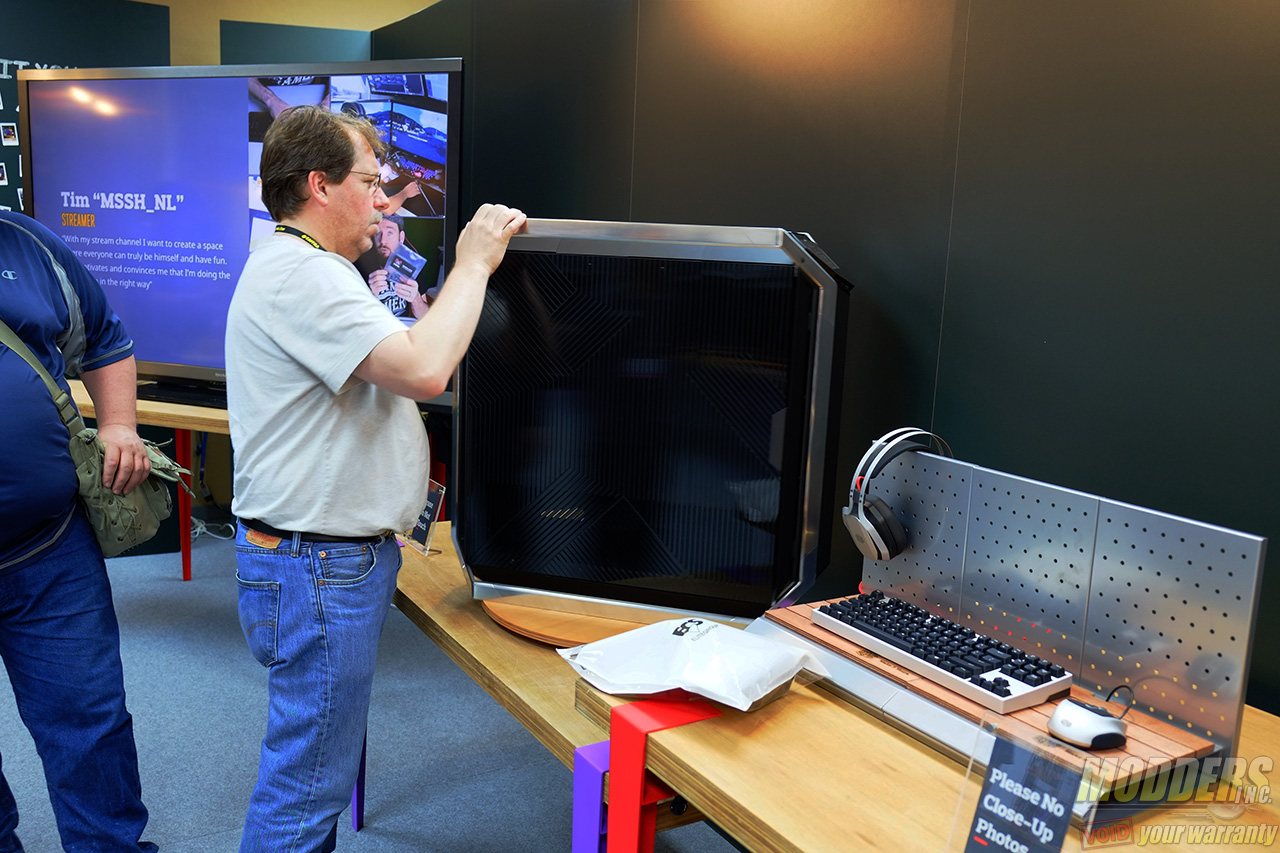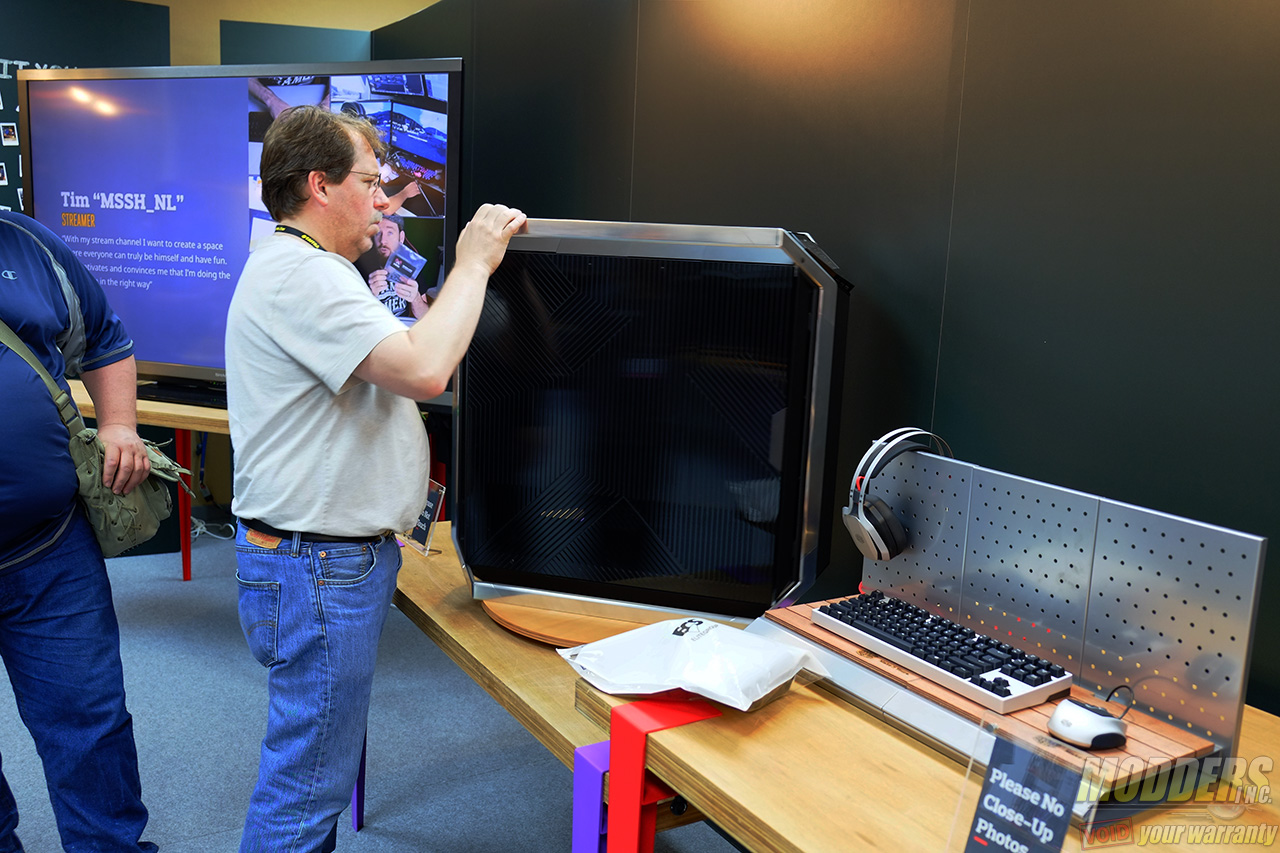 The bad news is that since these are concept cases, you cannot walk into the store and just buy them. Users would have to wait for the final products to hit the market (or at least a version of them). Cooler Master even admits that the massive MasterCase Concept 2.0 was simply too expensive to manufacture as-is and would cost an arm and a leg if it hits the market in its current incarnation. It is simply designed as a one-off show representing the culmination of Cooler Master's efforts with master modders so far.