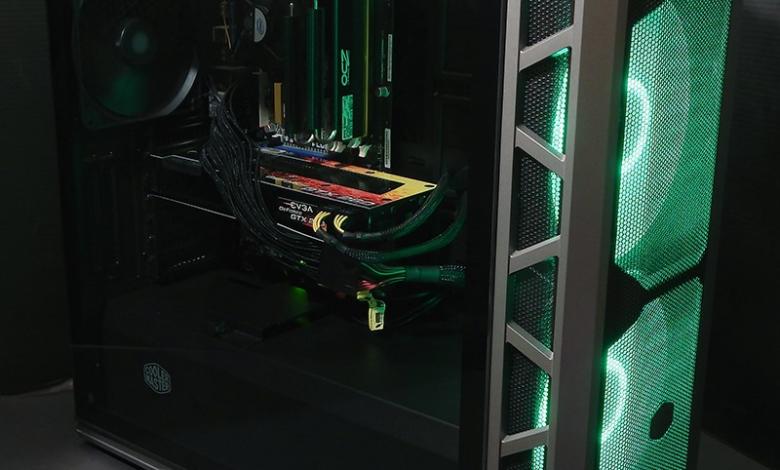 First Look at the Cooler Master Mastercase H500P Mesh Mid Tower Case »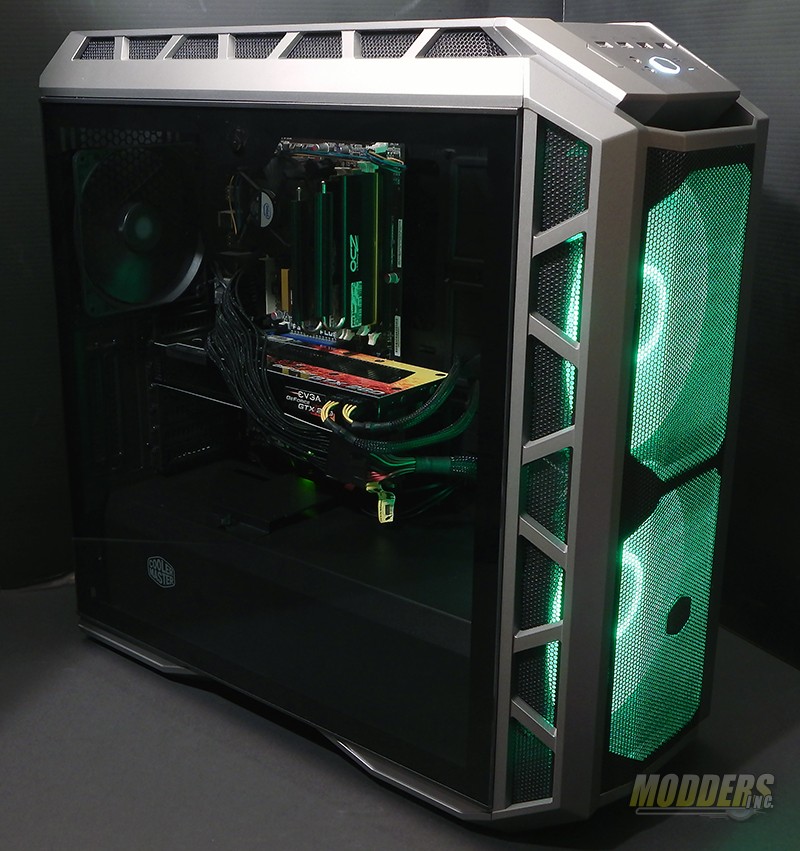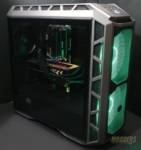 Companies are constantly coming up with new ways to dispel that heat and ensure those massive gaming systems are ice cold.  Cooler Master has presented us with one of their latest innovations that will help solve this problem, The Cooler Master Mastercase H500P Mesh.  With its Brushed Medium Grey color, the H500P is an elegant and seemingly simple case.  Don't be fooled! This Mid Tower case has so many different cooling configurations, it will be hard for the average builder to decide which to use.  Let's see if we can cover a few of those configurations as we discuss the H500P Mesh!
The Cooler Master Mastercase H500P Mesh arrives in a black box with the typical information you see.  Where you may notice a bit of a difference from many case boxes is how they describe the features of the H500P.  Instead of a block diagram of the features, they have written them into a great paragraph on the back.
On the side of the box in an eye-catching purple, Cooler Master has used more than half of the area to give you the specifications of the Mastercase H500P.  Everything you might want to know is here.  We will explore a few of those features later in this review.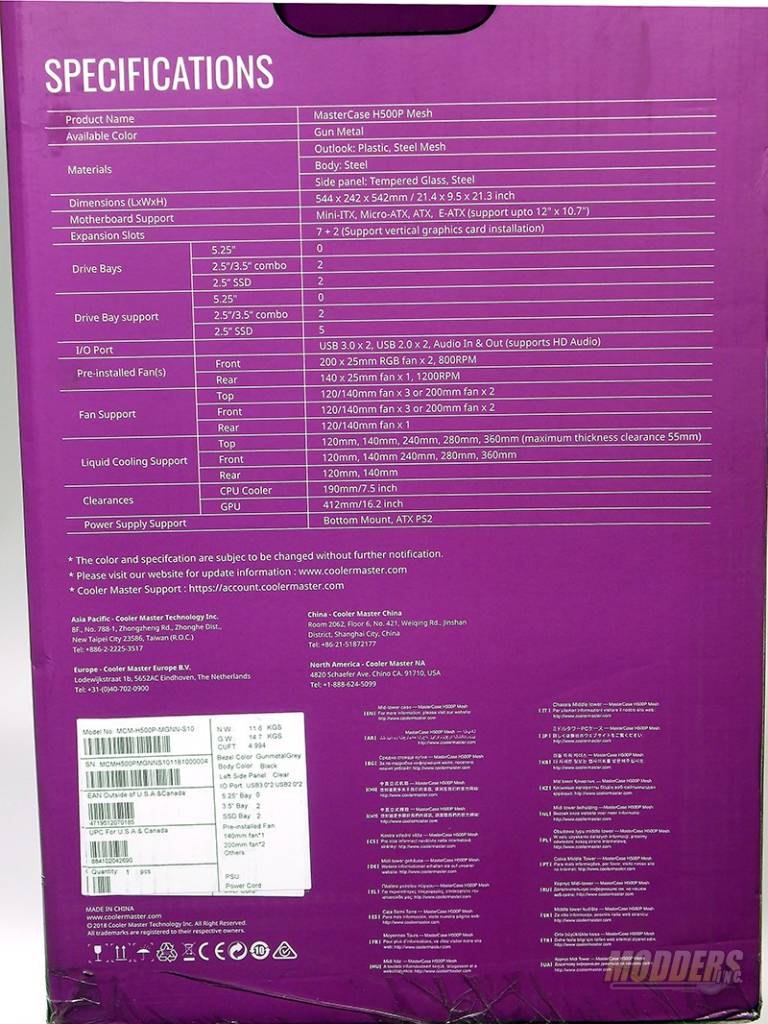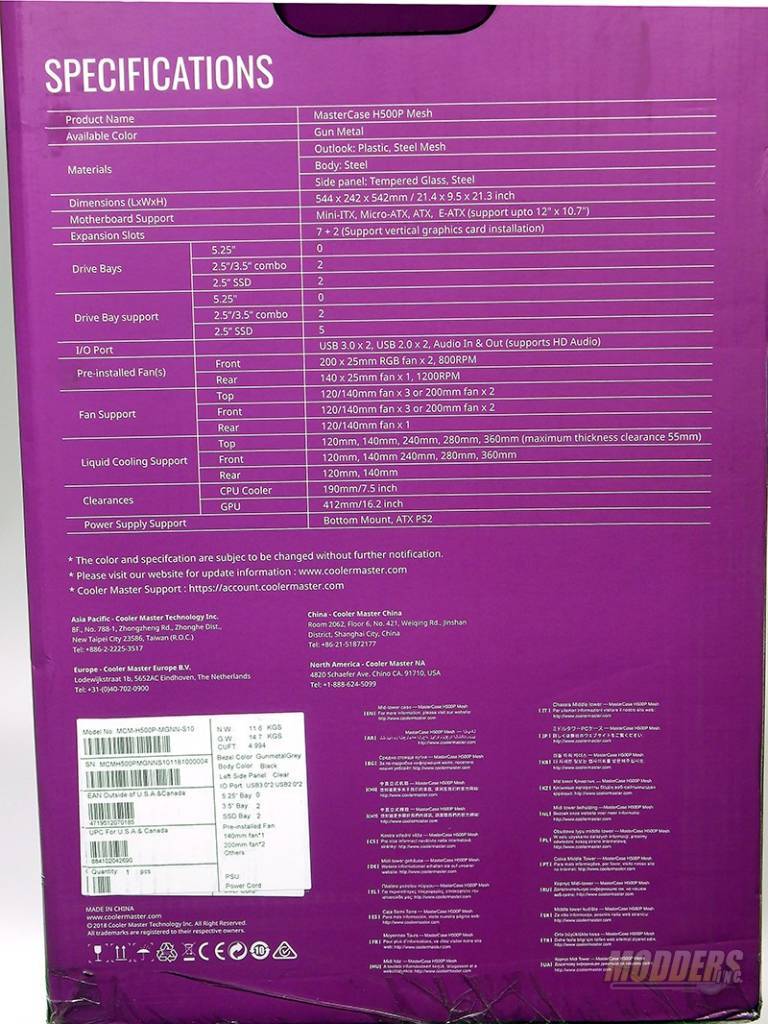 Usually, packaging is not included in my reviews.  But Cooler Master has done something so simple that I am surprised I haven't seen it in a case before. Trying to remove a case from the box can be a trying task.  Open the top, fold out the flaps, turn the box over and hope the flaps don't get caught.  Lift the box and hope the suction doesn't keep it from coming out.  Shake the box to get the case to slide.
Cooler Master solved the problem of removing the Mastercase H500P in such a simple way.  Handles!  They placed the entire case, with packaging, in a bag!  Easy to see and grip handles and a slick bag help slide the H500P right out of the box.  In this back is the foam packaging and the case, wrapped in plastic.  Nice Job Cooler Master!  Thank You!