PC Mouse
Cooler Master MM720 Mouse Review
Lite as a feather
« A Closer Look at Cooler Master MM720 Mouse
|
Final Thoughts »
MM720 Drivers and Application
Customization of the MM720 is done from MasterPlus+ software by Cooler Master. Here we can customize buttons and adjust performance as needed.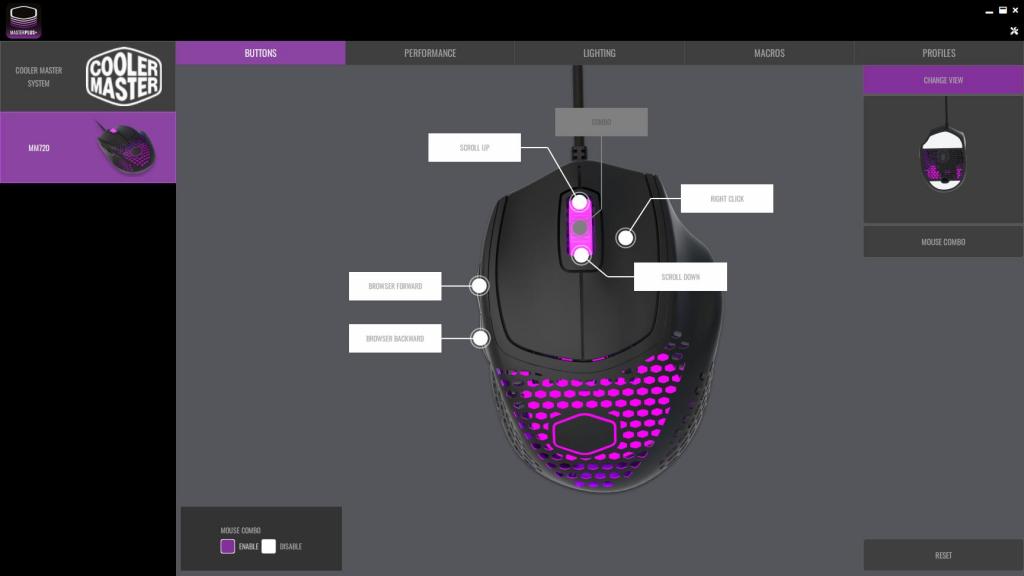 The first tab of the software is dedicated to button customization. Here we can assign a specific function to a button or attach a macro to it. You can also customize the button on the bottom of the mouse from here.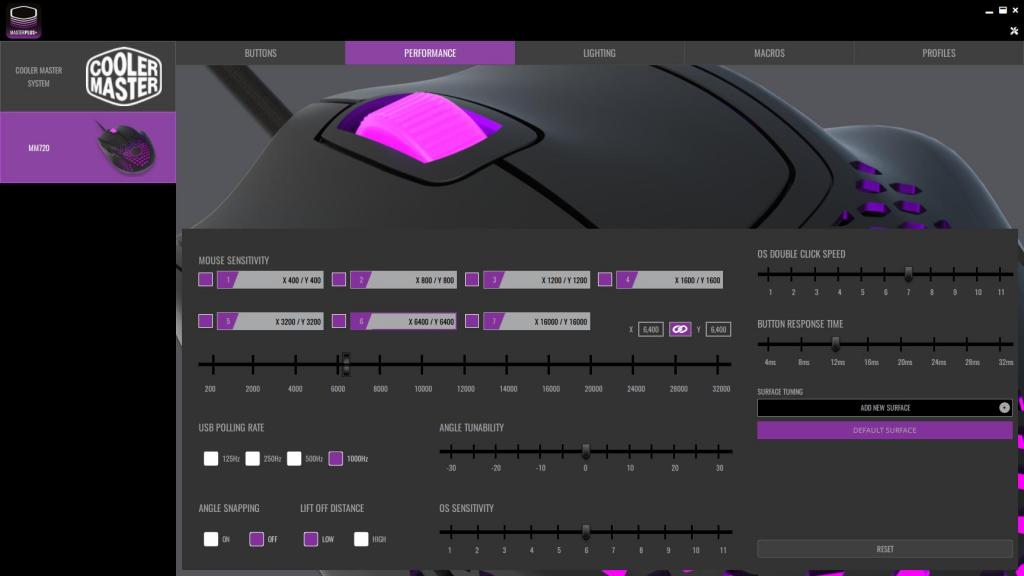 The performance setting of the sensor could be customized from the second tab. Here we can change mouse sensitivity, polling rate, angle snapping, or response time.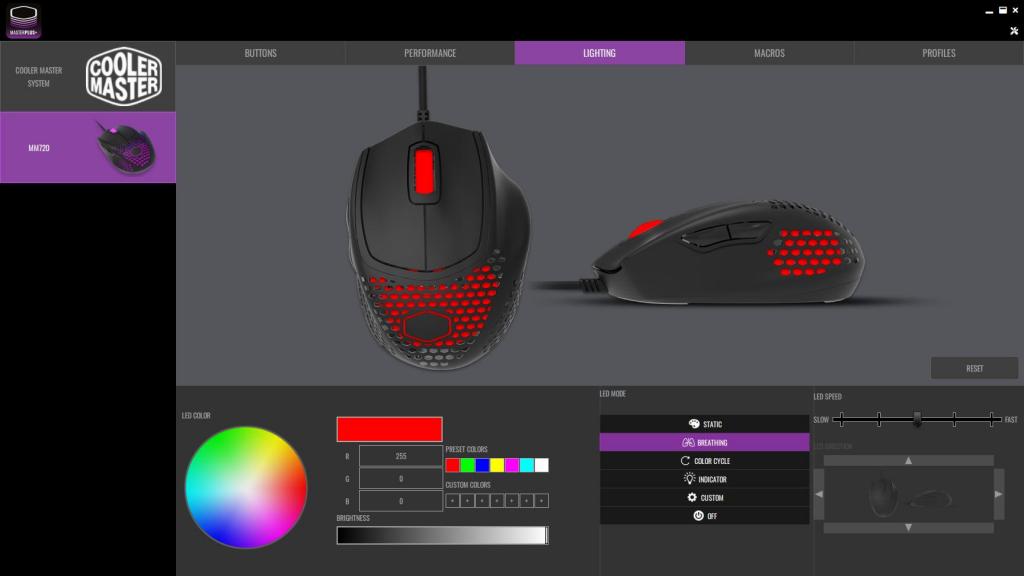 Under the lighting tab, we can customize the RGB portion of the mouse. There are five pre-defined LED modes that can be customized with any color and its speed.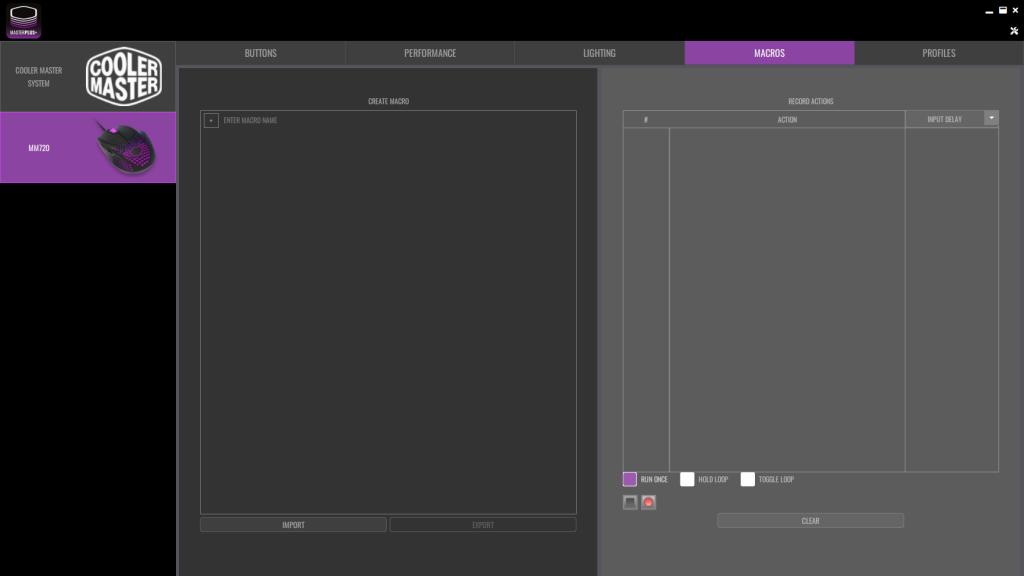 Macros in MM720 are controlled from the 'Macros' tab. You can create custom macros here and assign them to any button on the mouse. This section is self-explanatory and easy to use. Just create a macro and attach it to the button.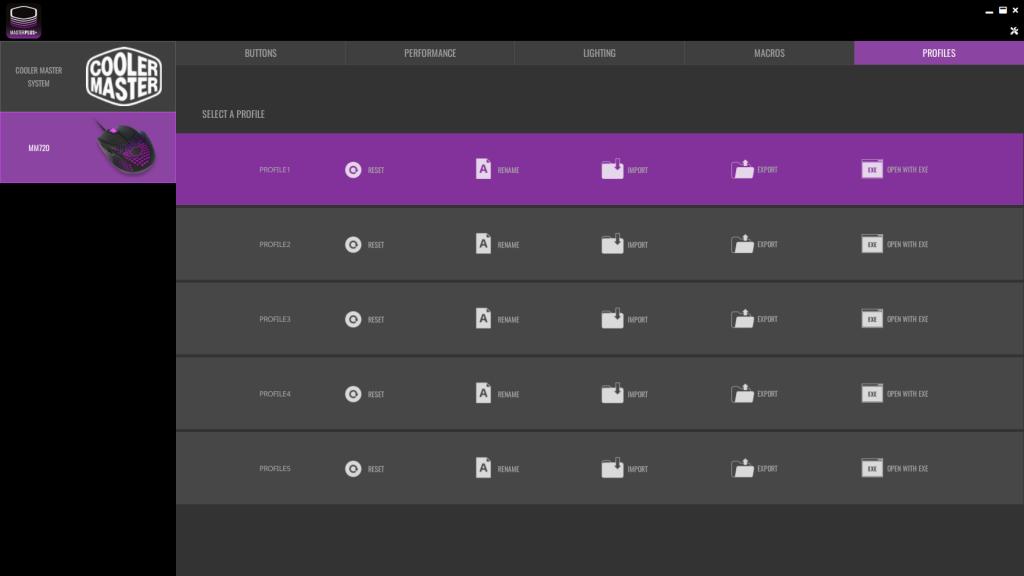 There are up to five available profiles that could be used with the MM720. These customized profiles can be exported and rest based on the need of the user.