Page 2 »
The new Cooler Master TPC-812 CPU Cooler is designed like a high end cooler, but without the high end price tag or extensive weight. Can the TPC-812 fade the heat or will it just leave you feeling cold? Read on, and prepare to be impressed….
Sponsor: Cooler Master
[hr]
Intro for a heat wicker….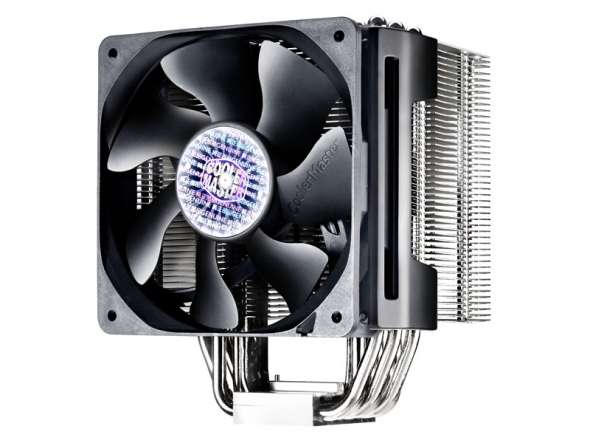 Cooler Master has stepped up heat management yet again with a combo "6 heat pipe/2 vapor chamber" heat sink unit called the Cooler Master TPC-812 CPU Cooler. It is the first heatsink to ever combine a vertical vapor chamber with heat pipe technology. Beefy and confident, this unit is not overly heavy, weighing in at 1041g (2.31 lbs), nor is it overly huge, 138 x 103 x 163mm (5.4 x 4.1 x 6.4 in). So, for Cooler Master to compete with the "big boys", it's going for the "we can do it better… smaller!" approach. 
A breakdown of the entire unit: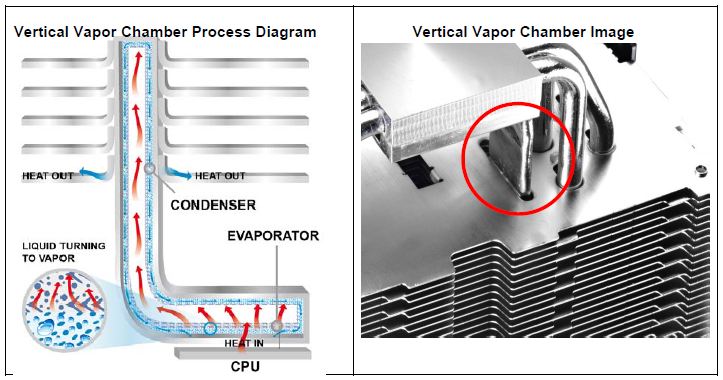 Click image to enlarge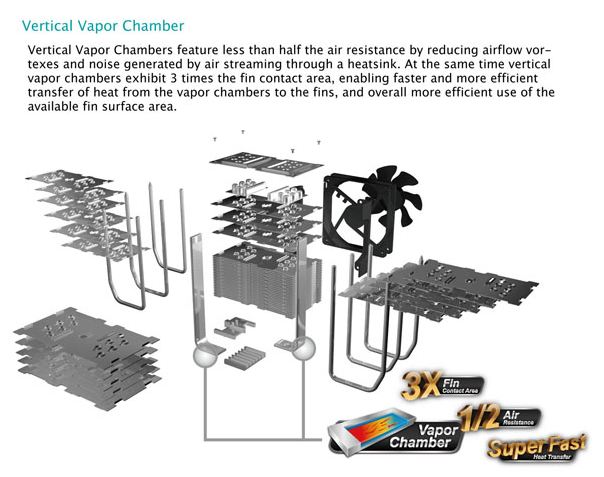 Click image to enlarge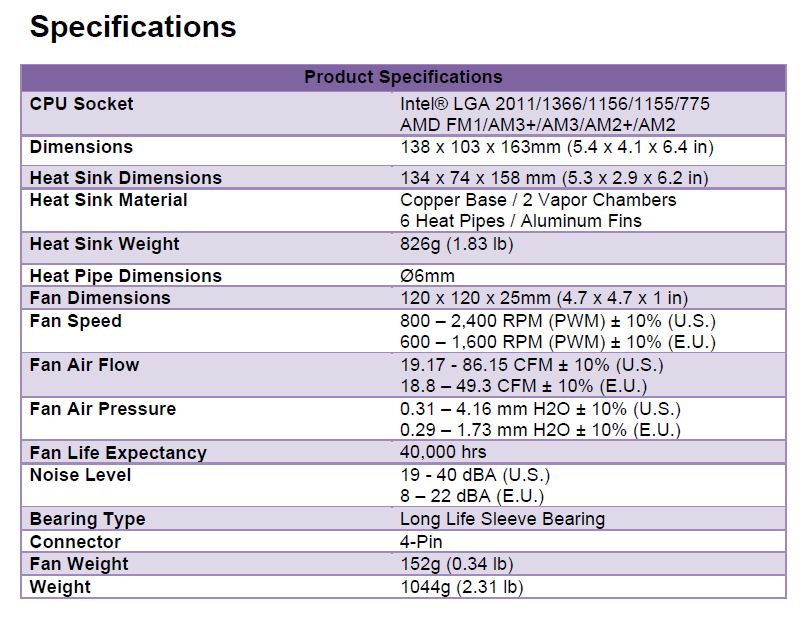 From the looks of this, it looks like a super cool (pun fully intended) heatsink!