Cooler Master announced the V1200 80 PLUS Platinum Power Supply.
V1200 Power Supply
Superior Performance & Stability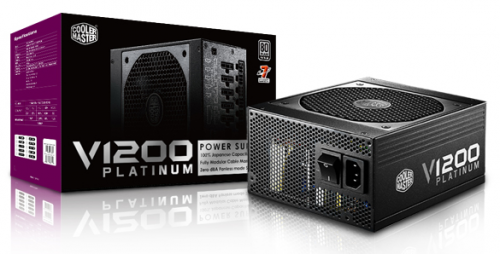 Built upon the strong and stable V Series PSU platform, V1200 takes the series' performance to new heights with 80 PLUS Platinum certified efficiency (up to 93% at 50% load). V1200 boasts excellent output voltage stability with total voltage regulation consistently kept within ±1%, outperforming many comparable Digital PSUs. 12 PCI-e 6+2 Pin connectors provide out of the box support for 4-way SLI/CrossFire. A single, powerful +12V rail channels the full power of V Series PSUs, exhibiting outstanding voltage stability, ripple suppression, and efficiency.
Highest grade components were carefully chosen for the V Series. This includes 100% Japanese Capacitors, a Custom PCB Interface, and high quality 42mm Transformers.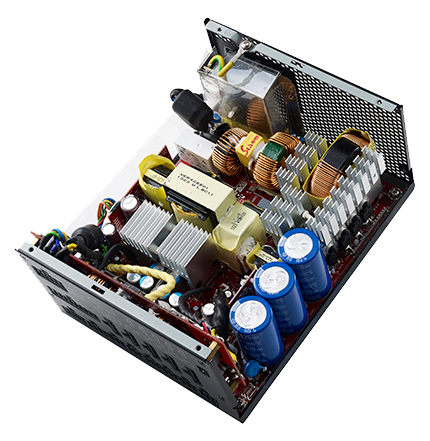 V1200 Power Supply
Quiet & Long-Lasting
Complementing the high quality 135mm Fluid Dynamic Bearing (FDB) fan is a new Hybrid Fan Controller that allows you to quickly toggle between an always-on fan mode or zero dBA fanless operation when under 30% load. The fan's bearing type offers superior performance and lower noise levels while far outlasting typical PSU fans. Ultimately, the V1200 is extremely quiet, even when under full load.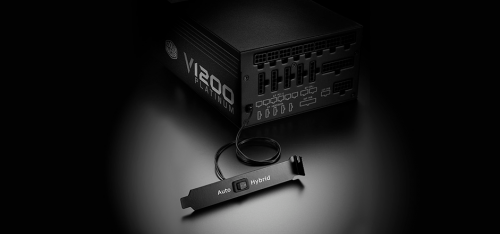 V1200 Power Supply
Fully Modular Cable System
When considering ease of use and cable management capabilities, fully modular flat ribbon cables are among the best. These cables give users the ability to compress and arrange their cables in clean and compact ways not possible with traditional and individually sleeved cabling. Simply put, V1200 allows clean system builds with the best possible airflow.
Haswell Ready
V1200 is compatible with Intel's 4th Generation Core desktop processors with C6/C7 Power States, allowing the processors to go from C0 (active) to C7 (Deep Power Down), which helps provide maximum power savings.
Extended Warranty
Rest assured knowing the V1200 is backed by a robust 7-Year Extended Warranty to ensure support for many years after purchase.
Availability & Pricing
V1200 is immediately available through Cooler Master's CM Store and will be shipping to retailers soon. Please consult your local Cooler Master Representative for more information on pricing and local availability.