Closer Look Corsair Carbide 678C »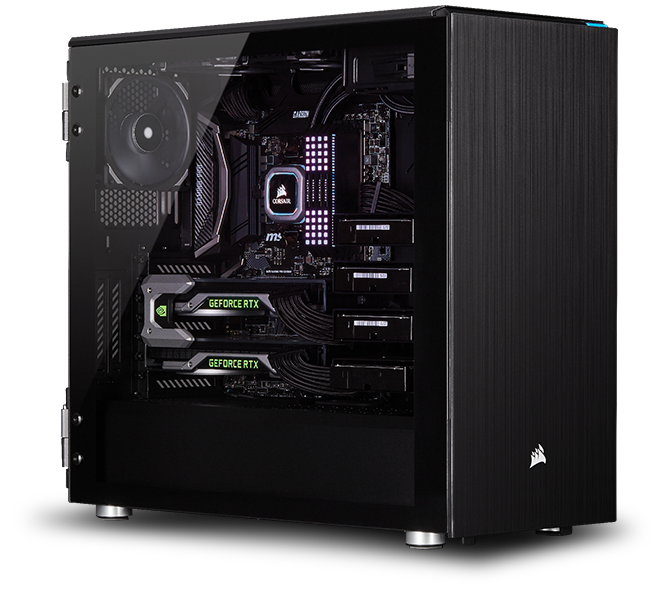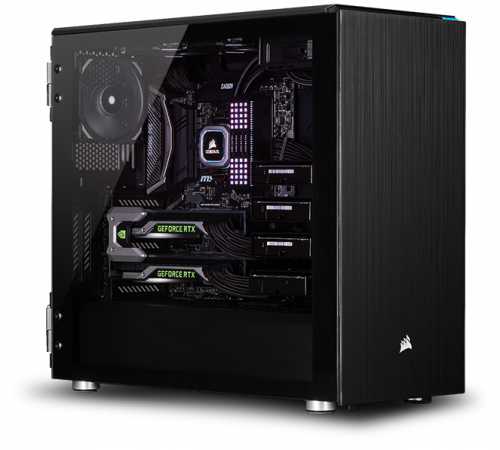 I love running water-cooling loops as much as the next guy. It all starts with the right case. You almost always need to visualize the final product before actually starting your project. It hasn't been easy to find the right case for me lately. With numerous case options, you can really have a difficult time picking the starting point. Corsair Carbide 678C is a mid-tower ATX case that has many possibilities in my opinion. Some of their signature cases which leave you speechless are Obsidian 1000D and of course, Carbide SPEC-OMEGA. Does the Carbide 678C live up to its predecessors?
Review Sample Provided by: Corsair
Product Name: Carbide 678C
Price at time of review: $ 199.99 USD
Product was given in exchange for work done to produce this review.
Technical Specifications
| | |
| --- | --- |
| Case Dimensions | 549mm x 239mm x 497mm |
| Maximum GPU Length | 370mm |
| Maximum PSU Length | 225mm |
| Maximum CPU Cooler Height | 170mm |
| Case Expansion Slots | 7+2 vertical |
| Case Drive Bays | (x6) 3.5in (x3) 2.5in |
| Case Form Factor | Mid-Tower |
| Case Windowed | Tempered Glass |
| Case Warranty | Two years |
| iCUE enabled | No |
| Case Material | Steel, Tempered Glass |
| Radiator Compatibility | 120mm, 140mm, 240mm, 280mm, 360mm, 420mm |
| Compatible Corsair Liquid Coolers | H55, H60, H75, H80i, H90, H100i, H105, H110i, H115i, H150i |
| Case Power Supply | ATX (not included) |
| Weight | 13.056kg / 28.784lbs |
| Case Drive Bays 3.5″ | 6 |
| Case Drive Bays 2.5″ | 3 |
As you can see from the images above the shipping box of Carbide 678C is fairly plain however, it does provide all of the necessary information about the case inside. The box is recycled friendly and only has black coloring for the imagery and lettering.
But what Carbide 678C lacks in external packaging it compensates with internal packaging. The case comes packaged in between of two plastic foam inserts and wrapped with a plastic bag to protect from any accidental damage. The case itself is 28LB or 13Kg. The shipping company, which, I shall keep nameless, dropped it and damaged the shipping box. When I peeked inside and saw the case in a perfect shape I felt instantly better.
There isn't much that comes with Carbide 678C. An instructional manual to the case and a small box with set of miscellaneous screws and about a dozen zip ties are all that is included. .