Page 2 »
As most of you have seen, I have been doing a small series of reviews on MNPCTechs billet aluminum accessories for cases. Well today we are going to top it off with another great billet aluminum product from MNPCTech. Bill sent over a set of their Machined Billet Aluminum Case Feet for us to review. We will be running these through the same process as the last few products. The bottom of the case is normally one of the areas looked over when it comes to modding. Most of the time the stock feet are left in place and untouched. Not Today….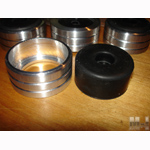 Sponsor: MNPCTECH
[hr]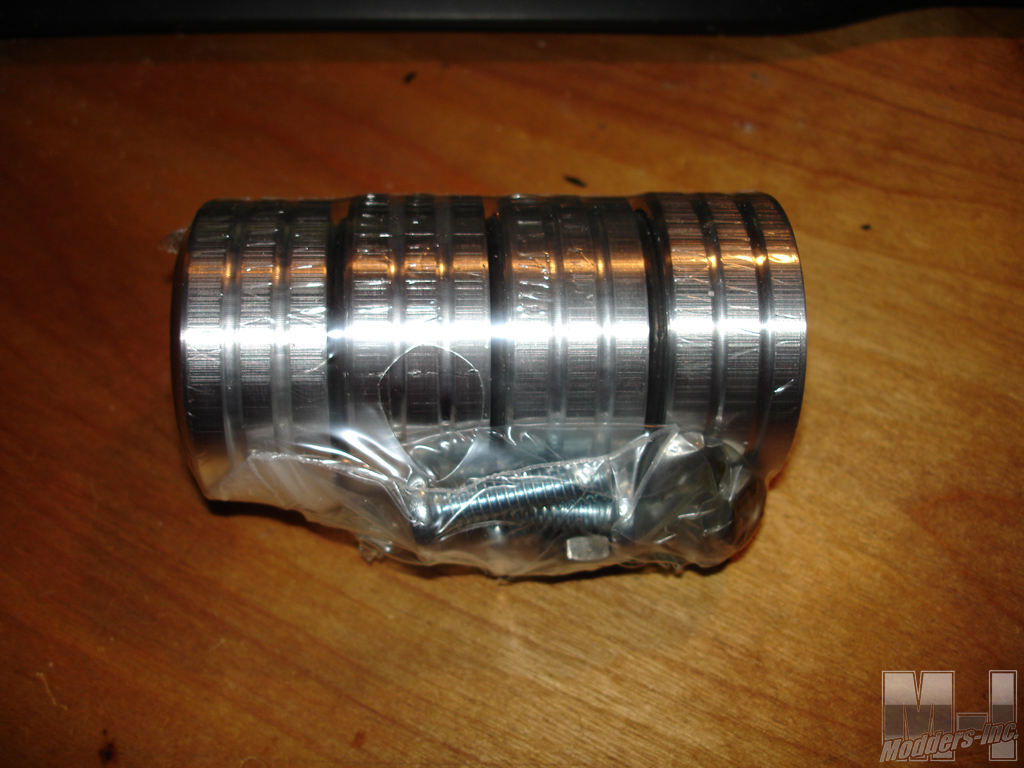 The Machined Billet Aluminum Case Feet arrived in a standard brown box with packing materials. They are shrunk wrapped together along with the mounting hardware. 
      Here we have another view that shows the inner side of the case feet. These are an expansion on their popular Rubber Case Feet (shown below). The outer ring is made of machined billet aluminum and slips over the rubber center section. When the feet are installed the aluminum is pinched between the mounting surface and the rubber insert, which locks the outer aluminum ring in place.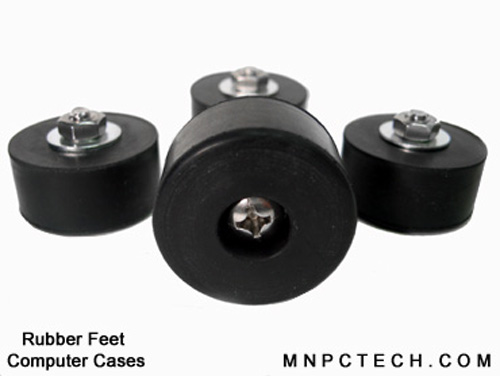 Features:
Made by Mnpctech.
Protect your desktop.
3/4″ thick hard rubber helps prevent vibration.
Requires 1/4″ mounting hole.
Size:
Diameter = 1- 3/4″
Height = 7/8″
Contents:
4, billet machined aluminum covers,
4, thick rubber feet,
stainless steel nuts & bolts.
Not Sold Individually!