Keyboards
Corsair K70 Mk.2 Mechanical Gaming Keyboard Review
Return of the blues
« introduction
|
Corsair iCUE Software »
A Closer Look at the Corsair K70 Mk.2 Gaming Keyboard
The Corsair K70 Mk.2 is a full-size keyboard and it retains the 10-key keypad. The layout is a standard 104-key layout with keyboard mounted controls at the top just above the F1-F4 keys and above the 10-key number pad. New profile, lighting, and media controls are situated in the corners.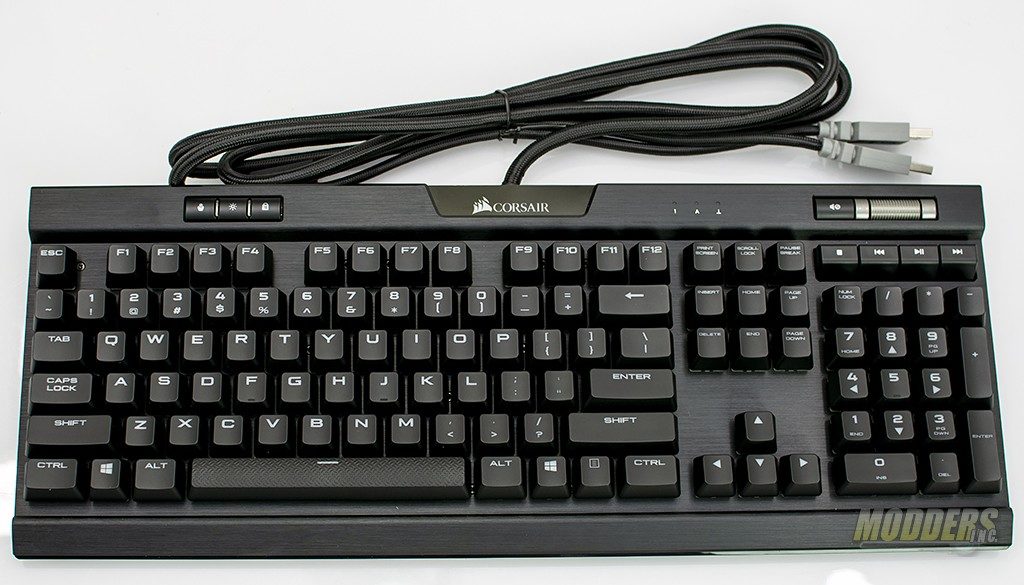 Instead of the flat bottom of the keyboard, Corsair has provided cable paths for your accessories. A headset cable, for example, can be run through the center X section to the rear USB port. Large rubber pads dominate the 4 corners of the K70 Mk.2 and provide good grip to keep the keyboard from sliding around.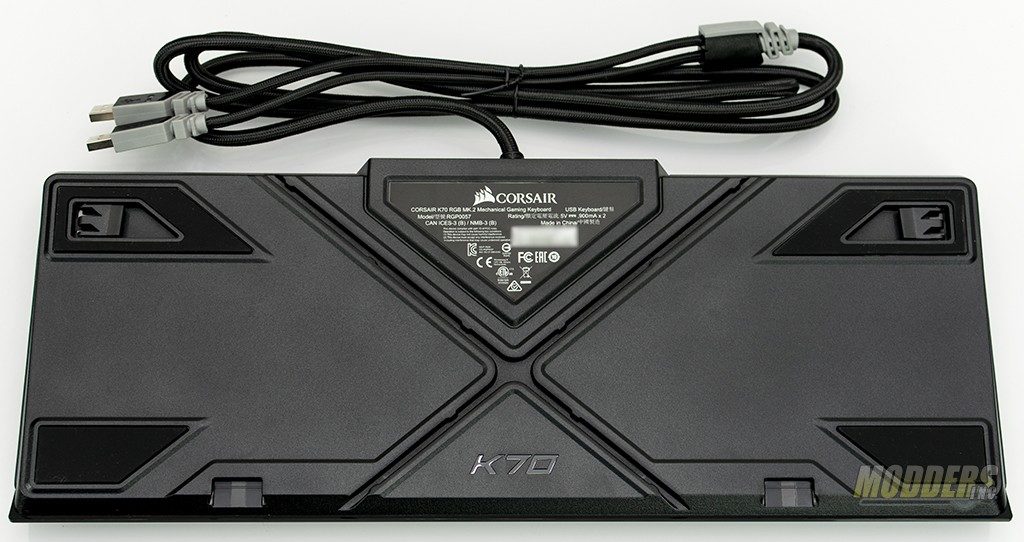 Optionally, you can choose to attach the wrist rest. To install, just snap it into place. The rest has a soft touch finish.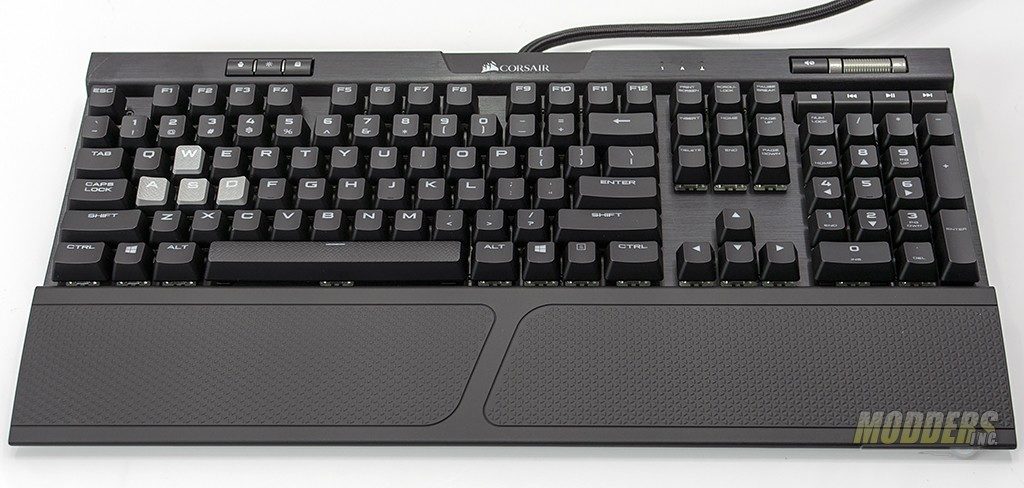 For greater comfort, the K70 Mk.2 can be tilted upwards by using the two feet underneath the top edge of the bottom of the keyboard. They flip down giving the top of the keyboard about a one-inch rise as compared to the front.
Connecting the K70 Mk.2 requires two USB ports on the PC. One connector is for the keyboard itself and the other is for the USB passthrough port on the back. The cables themselves are thick with a braided sleeve that covers the cables from the back of the keyboard to the USB connectors.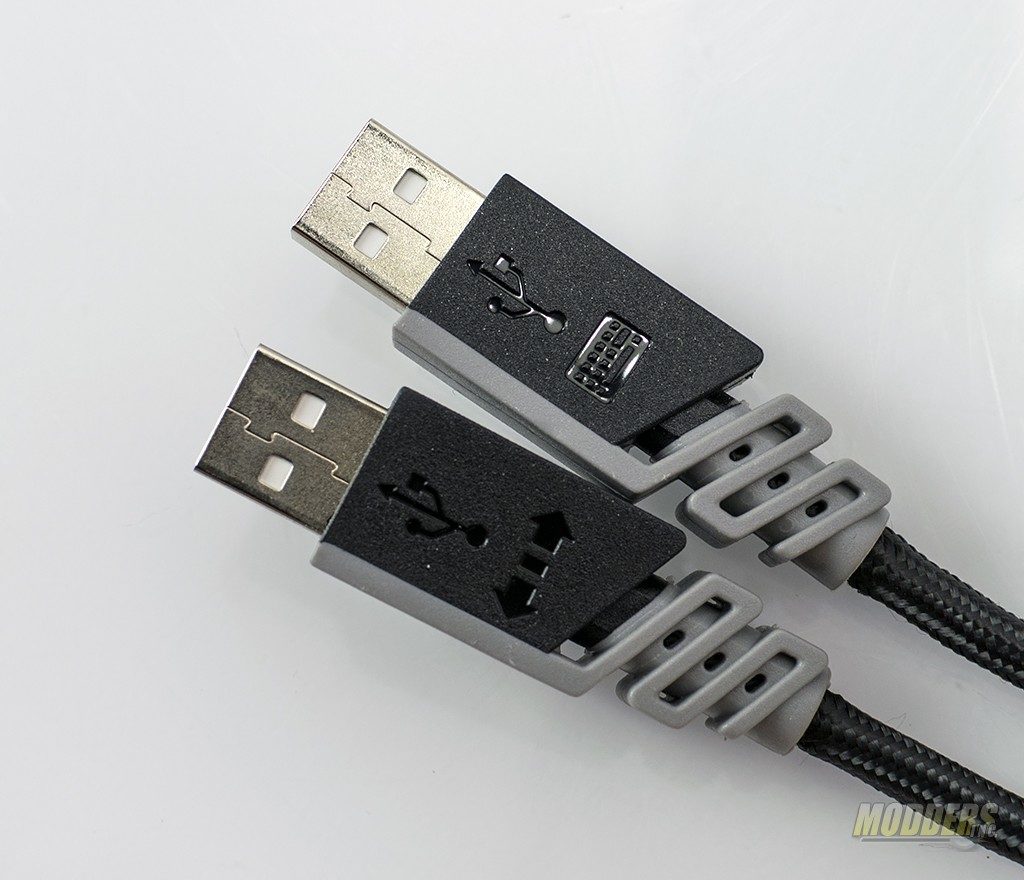 The USB port is located on the back edge of the Corsair K70 Mk.2 right next to where the USB cable comes into the keyboard. This is a USB 2.0 port. You'll also notice the profile switch is gone as compared to the 1st generation K70. This switch has moved to the top edge of the keyboard.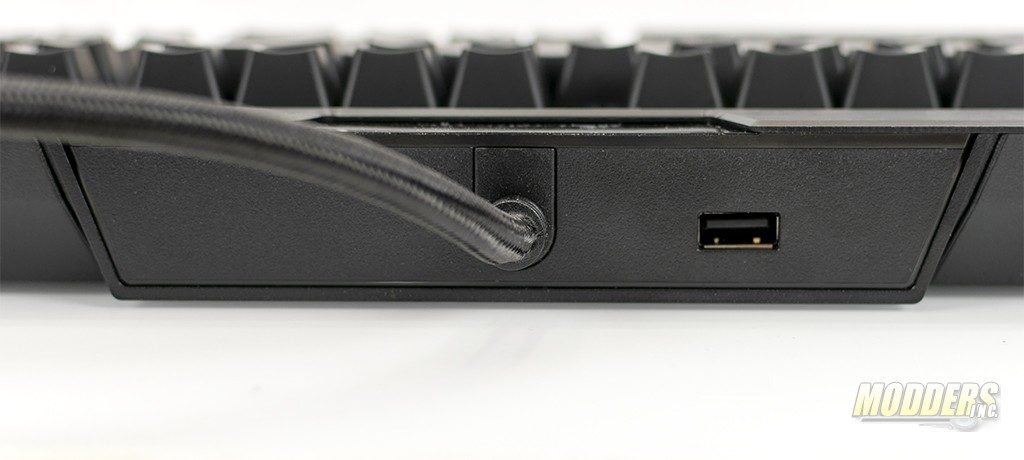 Moving to the top of the keyboard, we can start to see some of the updates to the Mk.2 version of the K70. On the top right of the keyboard, you'll find three buttons. They control profile selection (moved from the original location), lighting brightness (including off), and a Windows Key lockout button. The Windows Key lockout prevents the start menu from popping up when pressed. The comes in really handy during a key mashing panic session when gaming.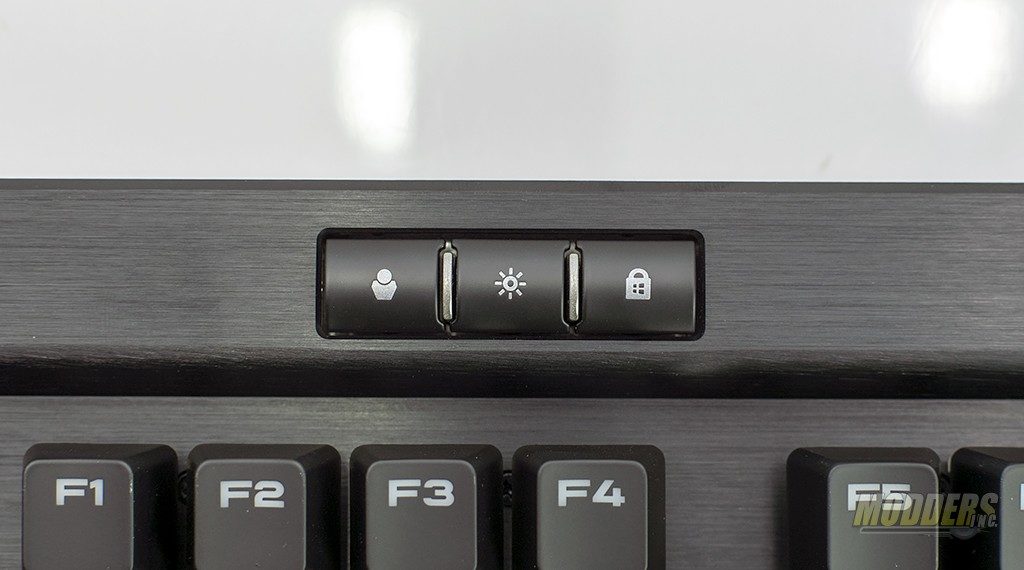 At the top left of the keyboard, you'll find the media control keys (stop, back, play/pause, and fast forward) on the same row as the F keys. Just above the media keys, you'll find the volume control roller which is now silver, as well as the mute button.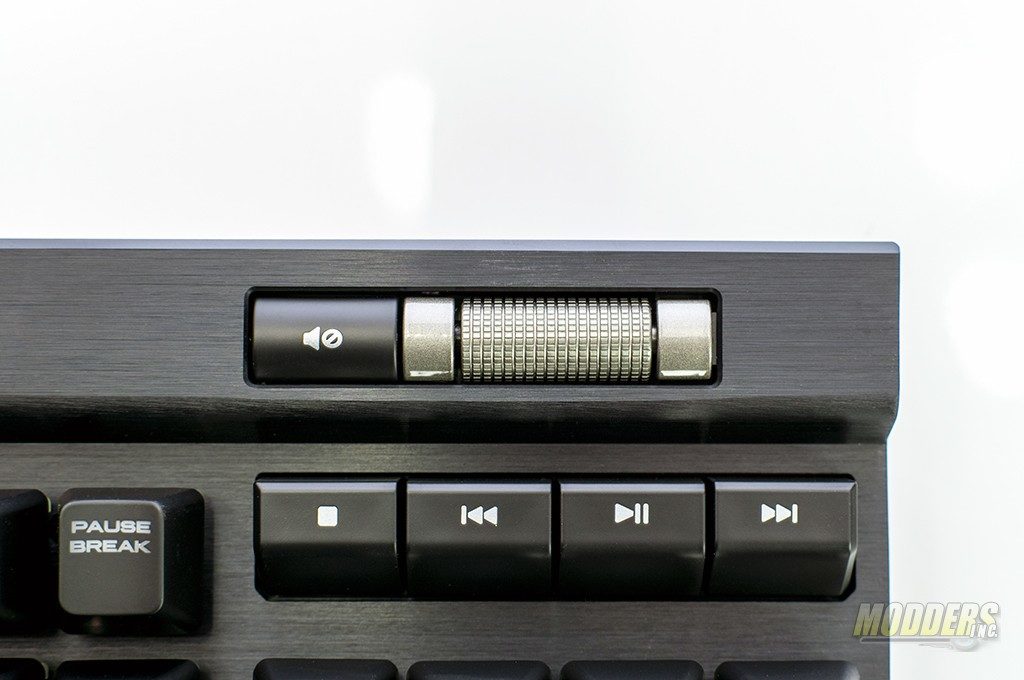 Using the included keycap puller, I removed the WASD keys in order to install the FPS set that replaces the stock keycaps.