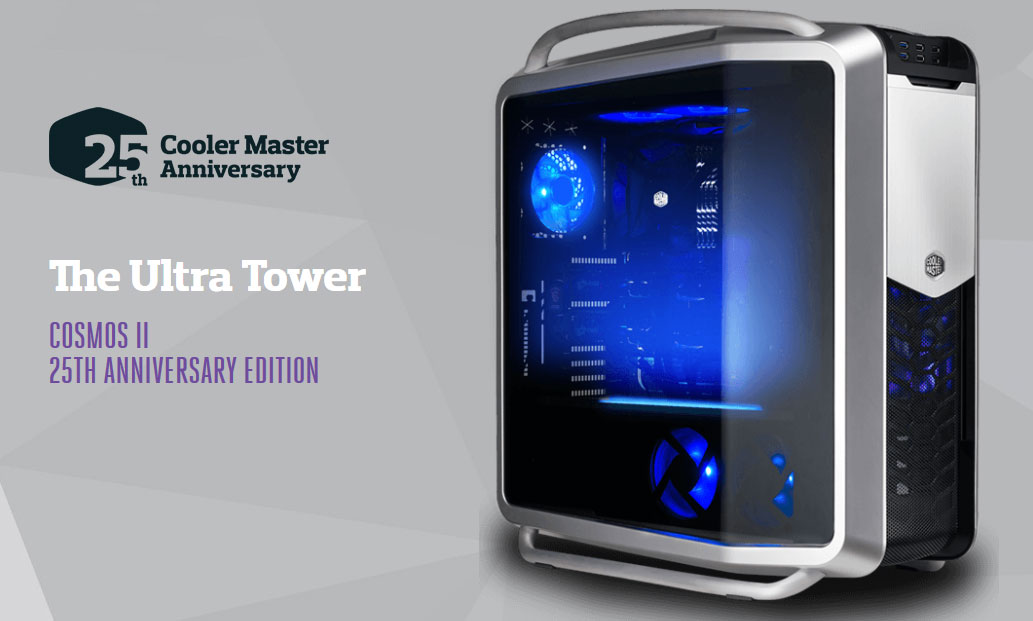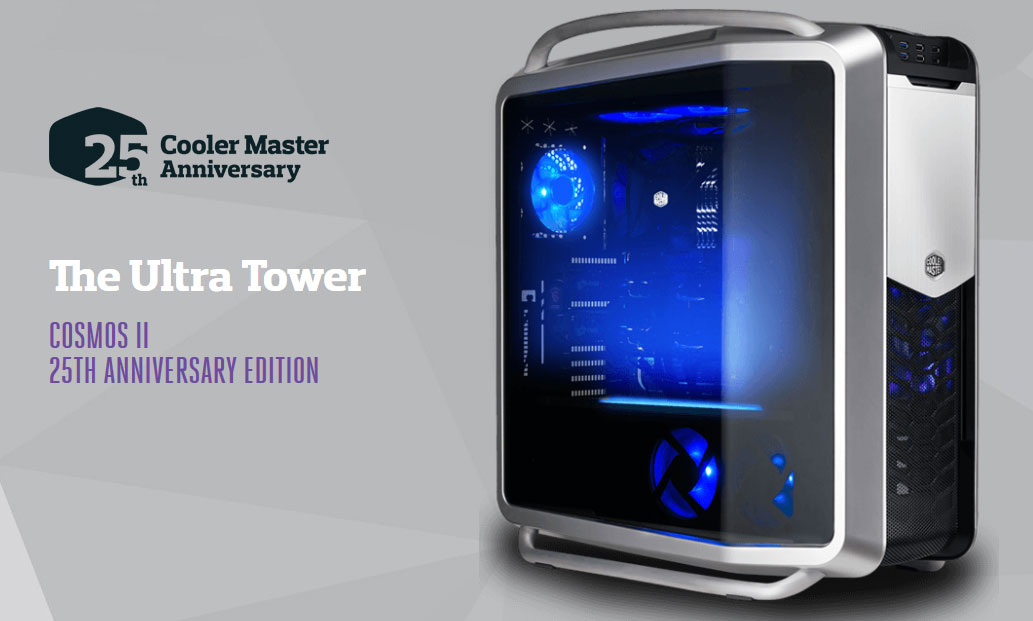 Cooler Master has relaunched one of their most iconic cases ever: The COSMOS II Ultra Tower Case. The new version is called the COSMOS II 25th Anniversary Edition and it sports a silver finish instead of black like the original. It also now boasts dual tempered glass side-panels for a full see-through view of the internal components. These tempered-glass panels conform with the curved design of the COSMOS II to make it even more special.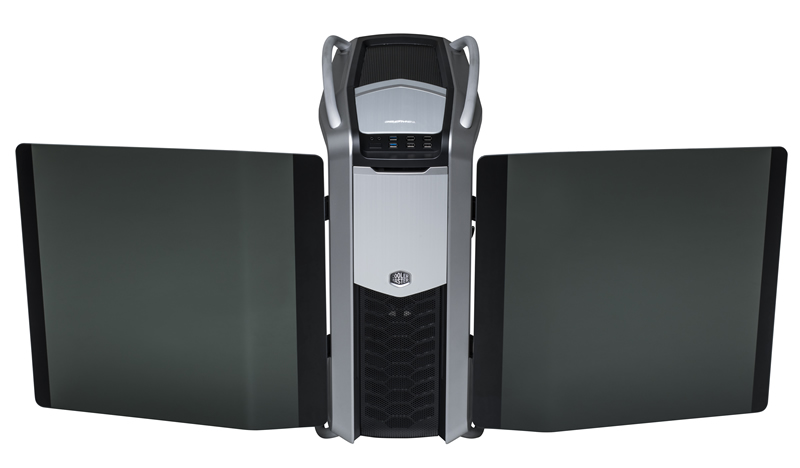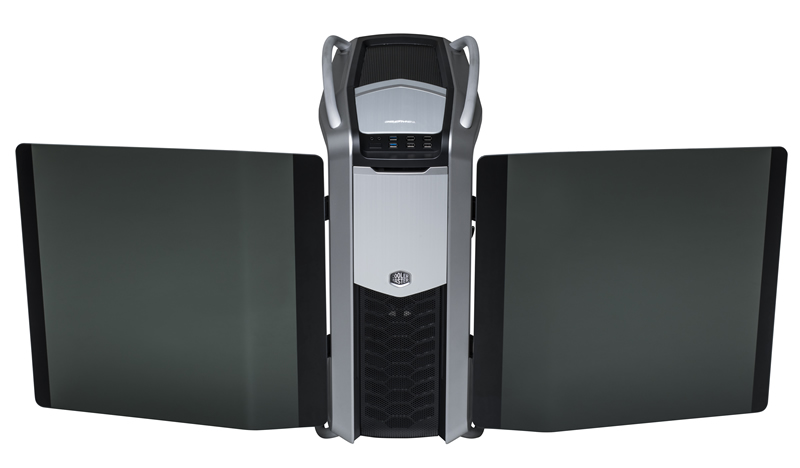 The case has blue LED fans which illuminate through the side panels giving users a glowing showpiece system. The new 25th Anniversary edition is made of aluminum with brushed handles, top cover and front cover. It retains much of the original's charm including hotswappable bays and an advanced control panel. Being an Ultra tower case, the COSMOS II has room for up to 10 expansion card devices. It also supports 3x 5.25″ drive bays, and up to 13x 3.5″ drives.  This premium case fetches for a premium price of $349.99.
For existing owners of the COSMOS II who are wondering if the tempered-glass side-panels will be available for purchase, the answer is yes. Cooler Master says that these will be available on Q3 2017, so they can upgrade their existing side-panels.
COSMOS II 25th Anniversary Edition Case Specifications:
Product Name
COSMOS II 25th Anniversary Edition
Model Number
RC-1200-KKN2
Available Color
Silver / Black
Materials
Appearance
Aluminum, Mesh, Plastic
Body
Steel, Aluminum
Side panel
Glass
Dimensions (LxWxH)
344 x 704 x 664mm
Motherboard Support
Micro-ATX, ATX, E-ATX, XL-ATX, SSI CEB, SSI EEB
Expansion Slots
10+1
Drive Bays
5.25″
3
3.5″ HDD
13 (2 from X-dock with key locks, 5 HDDs in the middle cage, 6 HDDs in the bottom cage)
2.5″ SSD
11 (converted from 3.5″ cages)
I/O Panel
USB 3.0 x 2, USB 2.0 x 4, Audio In / Out
Fan Support
Top
120mm fan x 1 installed (optional: 200mm fan x1 / 140mm fan x 2 / 120mm fan x3
Front
200mm LED fan x 1 installed (optional 120/140mm fan x 1)
Rear
140mm fan x 1 installed (optional: 120mm fan x 1)
HDD
120mm fan x 3 (2 fans for bottom HDD / 1 fan for middle HDD (optional))
Liquid Cooling Support
Top
240mm/280mm radiator (max 320mm radiator)
Clearance
CPU Cooler
190mm
GPU
190mm
Power Supply Support
ATX PS2/EPS 12V (optional)
EAN Code
4719512057445
UPC Code
884102031076