« Specifications and Packaging
|
Hardware Support and Compatibility »
A First Look at the Cougar Blazer
The Blazer is built entirely of thick metal plates, held together by an assortment of screws and large metal standoffs.  None of the panels are riveted, so it is possible to take the entire case apart with only basic tools.  The surface finish of the metal plates is excellent, and the candied orange of the lower chassis really pops.  However, the Blazer is only offered with orange accents, which may be a problem for some people.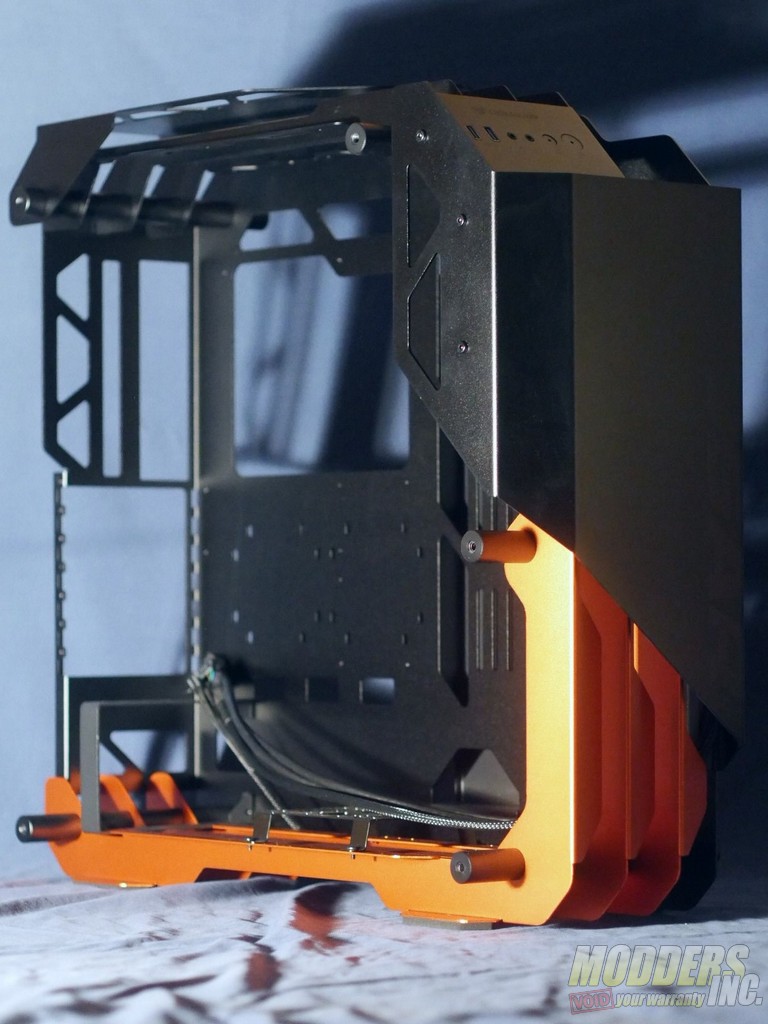 The layout of the Blazer is fairly standard for a modern ATX case.  The case has a traditionally oriented motherboard, a bottom-mounted power supply, and storage brackets at the front of the case and behind the motherboard tray.  Like other water cooling oriented cases, the Blazer also features a radiator mounting position on the motherboard tray.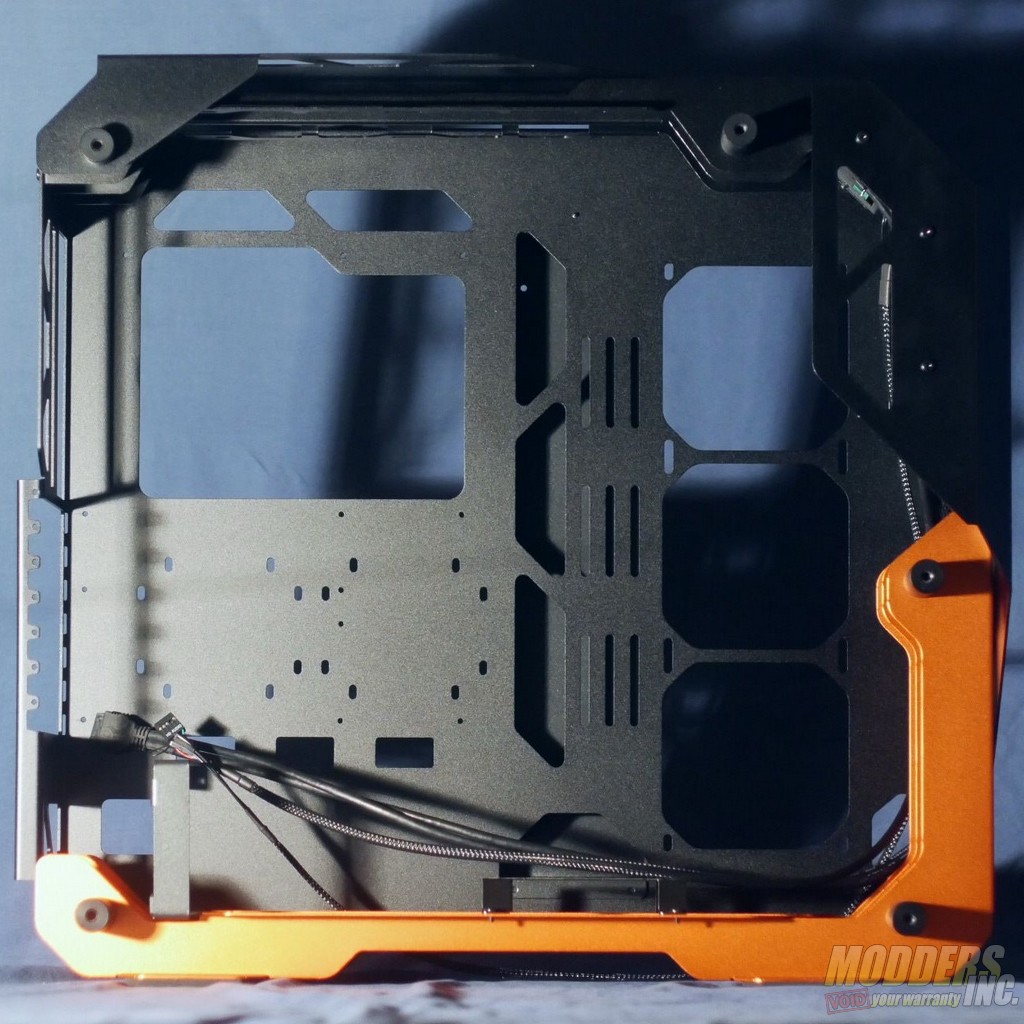 The back panel of the Blazer has two large cutouts for rear I/O and a handful of trapezoidal cutouts.  The power supply does not mount to the rear panel.  Instead, it mounts to a bracket that bolts to the motherboard tray.  The lowest two cutouts in the back panel allow a power cable to be passed into the case.
The right side of the Blazer has a variety of cable cutouts, as well as mounting holes for two drives.  The cutouts along the right edge of the motherboard are covered by a panel that is held in place by a captured thumbscrew.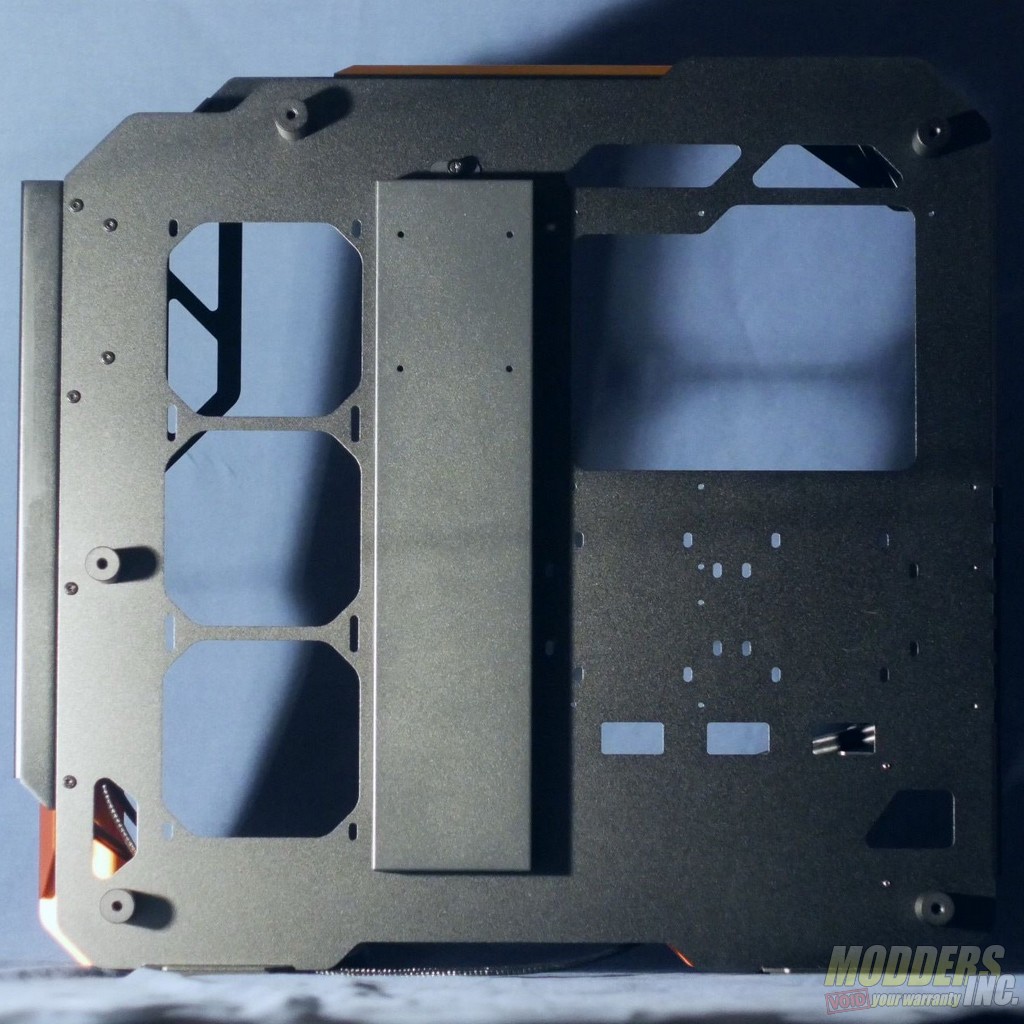 The front of the case features three small trapezoidal panels, and one large upper panel emblazoned with a white Cougar logo.  The Blazer's modest front I/O is set back a few inches behind the front panels and features two USB 3.0 ports, two audio ports, power and reset switches, and another Cougar logo.
Also included in the box are five adhesive backed cable clips and cable ties, along with all of the screws necessary to build in the case.