« System Build
Final Thoughts
The Blazer is an interesting case.  Its angular sheet metal construction suggests that it belongs in the same family as the Cougar Conquer, but its internal layout is very basic and boring.  It has a dedicated pump bracket for watercooling, but only supports a total of five 120 mm fans.  Its construction should appeal to modders, but the abundance of large Cougar logos and bright orange accents add extra work to any mod that isn't themed around the Cougar brand.  Overall, while the Blazer is technically very good, it feels just a bit confusing.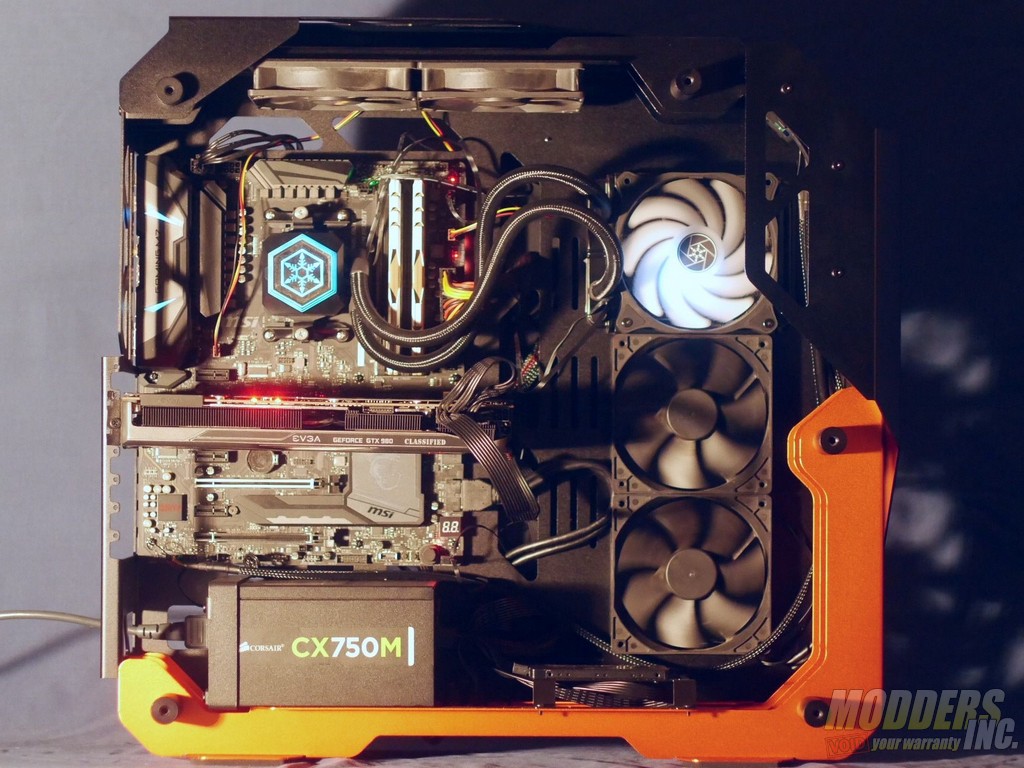 | | |
| --- | --- |
| Pros | Cons |
| Unique design | Excessive branding |
| Very sturdy | Only comes in bright orange |
| Easy to disassemble and work on | No protection for rear I/O and the edge of the motherboard |
| Excellent finish quality | Very limited fan mounting for an ATX case |
| Dual tempered glass panels | Minor fitment issues |
There are a lot of things that I do like about the Blazer, but it feels like a case for a very specific person.  And to be quite honest, I'm not sure who that person is.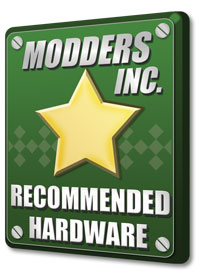 See more about Cougar Products we have reviewed