PC Cases / Accessories
Fractal Design: Meshify C Mini – Tempered Glass Edition
I Shall Call Him Mini Me[shify]
A Closer Look At The Meshify C Mini »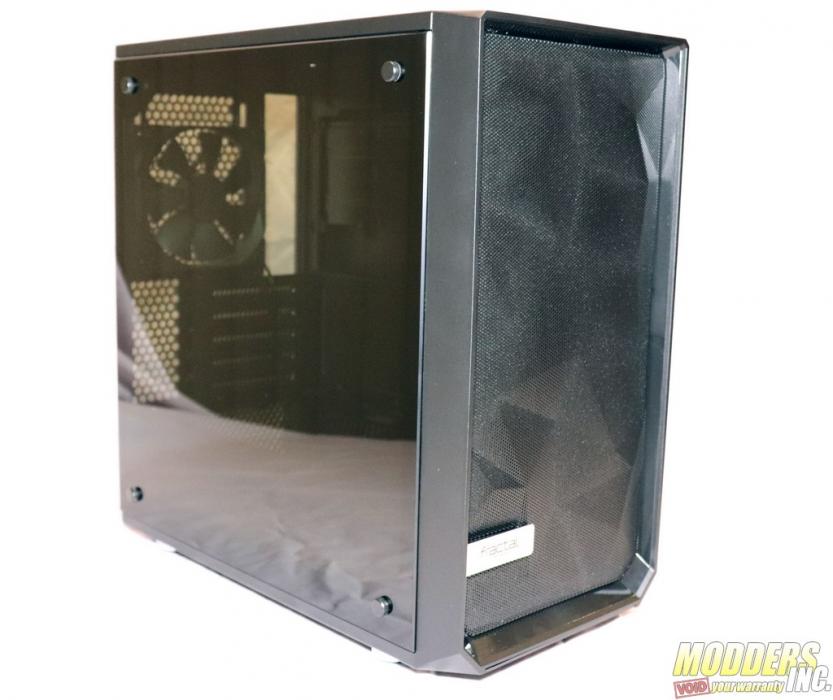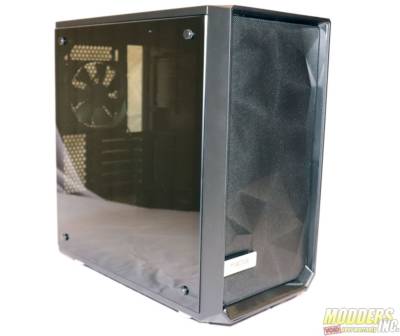 When you look at the original Meshify C, Fractal Design probably isn't the first enclosure manufacturer that comes to mind as its potential mastermind. This is a company that built its reputation on building cases that would look right at home at the Federal Bureau of Investigation's annual LAN party. The Swedish company isn't exactly known for its aggressive designs, and refreshingly, Fractal's unique brand of aggressive doesn't involve RGB LEDs (at least not yet). Meshify is all about maximizing airflow, and it doesn't hurt that this case looks damn good doing it.
It's hard to overstate the popularity of the Meshify C, so it's no surprise that Fractal decided to release a scaled-down version of it, for Micro ATX and Mini ITX motherboards. Airflow is just as big a priority here, but read on to see if the sequel to the original is more Empire Strikes Back or Zoolander 2.
Review Sample Provided by: Fractal Design
Product Name: Meshify C Mini Tempered Glass Edition
Product was given in exchange for work done to produce this review.
Technical Specifications
Meshify C Mini – TGE
Model Name
FD-CA-MESH-C-MINI-BKO-TGD
Front Panel Color
Black
Dimensions (mm)
D409 x W217 x H412mm
Material
Steel, Metal Mesh, ABS, Tempered Glass
M/B Type
Micro ATX, Mini ITX
I/O
2 x USB 3.0, HD Audio
Drive Bays
5.25″
0
3.5″
2 (Convertible to 2.5″ bay)
2.5″
5 (2 x Converted from 3.5" bays)
Expansion Slots
5
Fan Slots
Front
3 x 120mm, 2 x 140mm (1 x 120mm fan pre-installed)
Rear
1 x 120mm (1 x 120mm fan pre-installed)
Top
2 x 120mm, 2 x 140mm
PSU Tunnel
1 x 120mm (With HDD bay removed)
Radiator Support
Front
1 x 280/240/140/120mm (144mm maximum width)
Rear
1 x 120mm (125mm maximum width)
Top
1 x 240/120mm, (40mm maximum memory height)
PSU
ATX 12V (Optional, 175mm maximum length)
Maximum Compatibility
VGA Card Length: 315mm
CPU Cooler Height (From M/B to side panel): 172mm
The Meshify C Mini – Tempered Glass Edition we reviewed shipped in a thick brown recycled cardboard box, that features a technical drawing-style illustration on one side, a list of stand-out features on the short side, and an exploded view of the case on the other side. As we're writing this, we're only aware of the black version of the case, but the shipping box seems to indicate that it may be available in other colors at a future date.
The dimensions listed on the box refer to the case without feet installed, side panel thumb screws, tempered glass panel screws, and other protrusions factored in. The real dimensions, with all of that stuff included, are 409 x 217 x 412mm (DxWxH).
Inside the box, the case is suspended in the middle of the box by a pair of thick rigid pieces of Styrofoam. The case ships with the tempered glass panel installed, but it looks like the outer box could take a good deal of punishment before the case structure or glass panel suffer as a result.