« Hardware Support and Compatibility
|
Final Thoughts »
For the most part, building in the Blazer is about as straightforward as you can get.  There are a few notable exceptions, however.  The Blazer's drive placement is highly unusual and, unlike virtually every other case that supports drives behind the motherboard tray, the Blazer does not allow you to mount drives behind the motherboard tray once the motherboard is installed in the case.  Because of this, it is important to read the manual before installing your drives and to install your storage drives before your other components.  I ended up opting to not mount any drives behind the motherboard tray in my build.
Installing the power supply was also more of a challenge than I expected.  The bracket is quite tight and several of the screw holes did not line up quite right.  It also added several steps to the build, since I had to pull the bracket from the case in order to mount the power supply.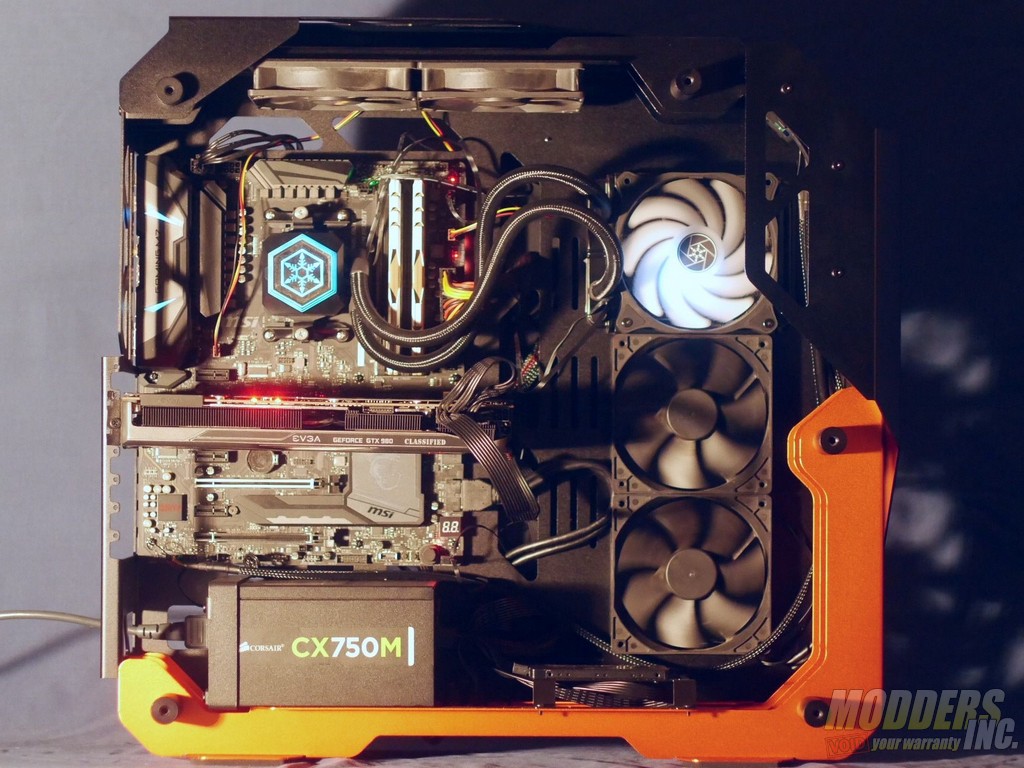 Cable management in the Blazer is surprisingly easy though.  While the case lacks grommets and an opaque rear panel that can cover up messy cables, the cable cover on the right side of the case does a good job of containing loose cables.  The adhesive cable clips and cable ties contribute by allowing you to decide exactly where to tie down your cables.  Protecting your rear motherboard from damage isn't so easy.  Traditional I/O covers don't fit in the Blazer's thick rear panel, and the case does not come with any expansion slot covers.  This case is best used with a motherboard that has a built-in I/O shield and a protective cover over its left edge.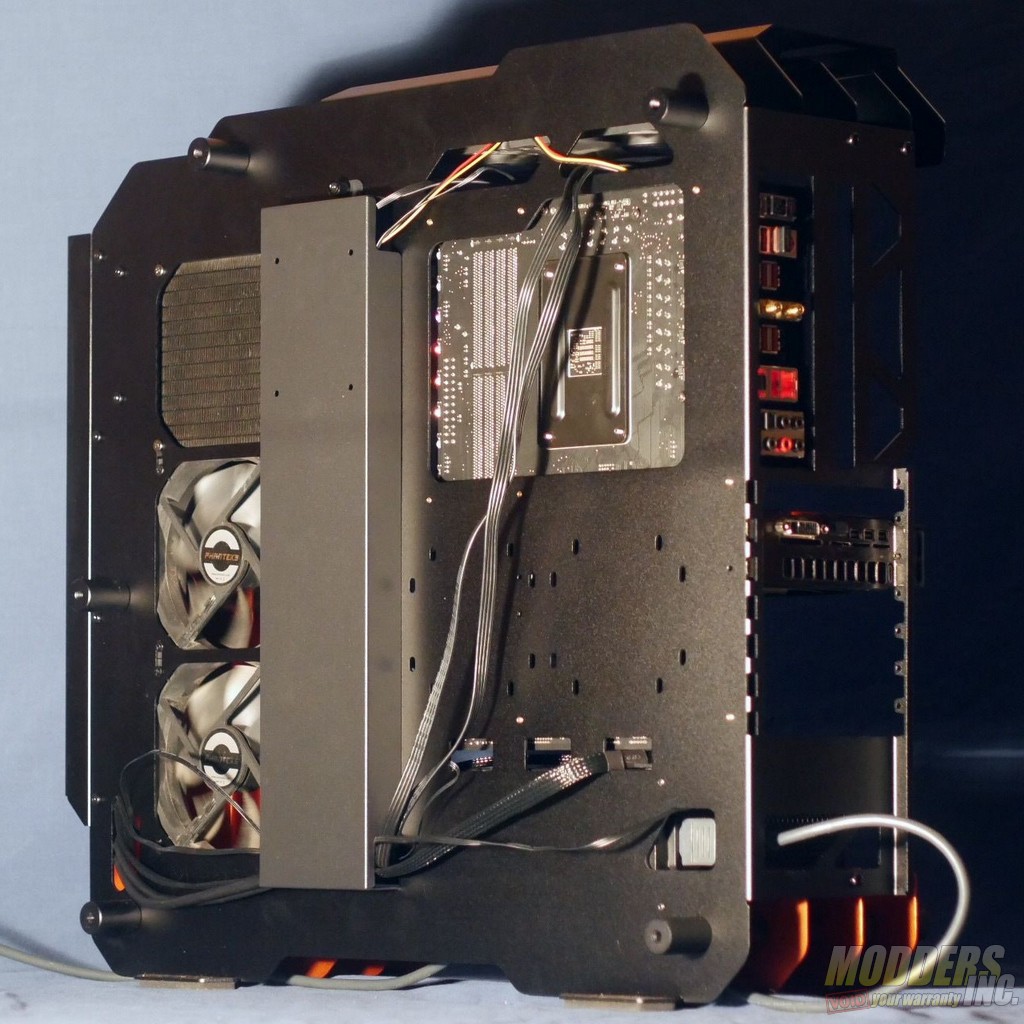 My completed build was not the cleanest thing I have ever built, but it was acceptably tidy.  Because of how open it is, the Blazer is best paired with a modular power supply and custom cables.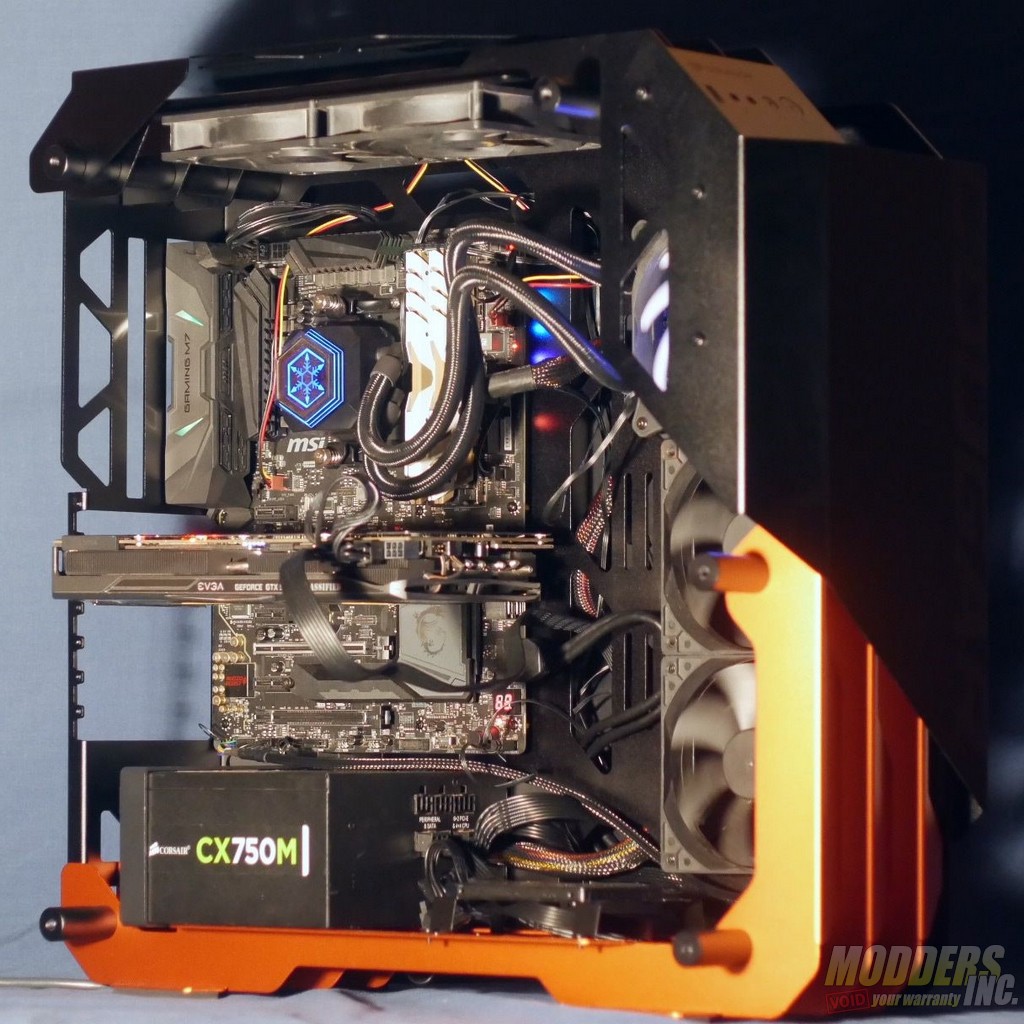 Installing the large, uniquely shaped glass side panels rounds out the build nicely.  My only complaint here is that the large Cougar logo on the left side panel overlaps the text on the power supply behind it.