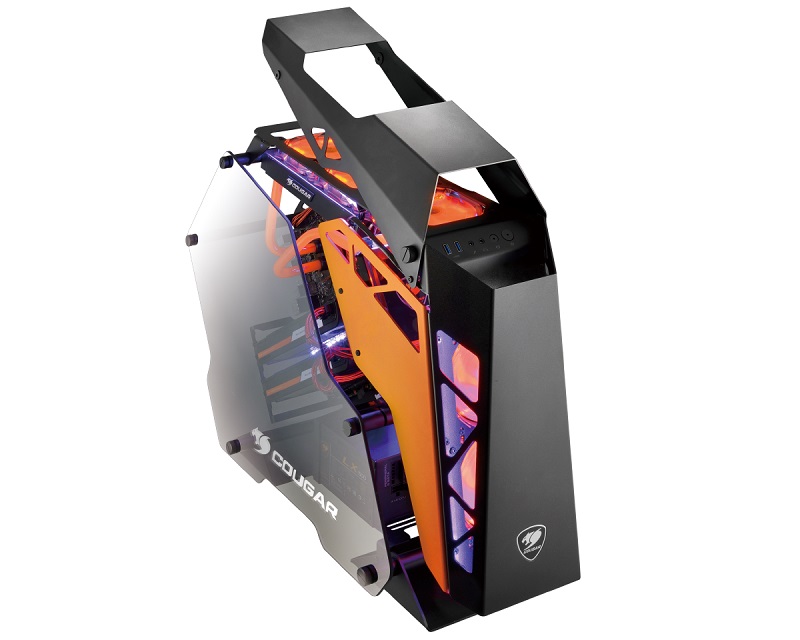 Cougar Gaming has just release a new case that is well above your average looking PC gaming case. The COUGAR CONQUER is made from aluminum and tempered glass with a design and look that is unique. This open frame case will satisfy the needs of gamers, modders and those looking to have something totally different than their friends. We have seen a few custom cases that have a similar look and took countless hours to create, but you can now own something that looks totally custom right off the shelf. We look forward to see what case modders will be able to do to the COUGAR CONQUER and push it to the upper limits of looks and usability.
All New Ultimate Dream Masterpiece

Exquisite and Refined Craft
The open-frame concept is composed of strengthened aluminum alloy frame with two 5mm thick tempered glass side panels, which presents the most stylish design. All the aluminum alloy frame is made meticulously with CNC mill for refining every design detail. The framing design is easy to be assembled and features superior expandability.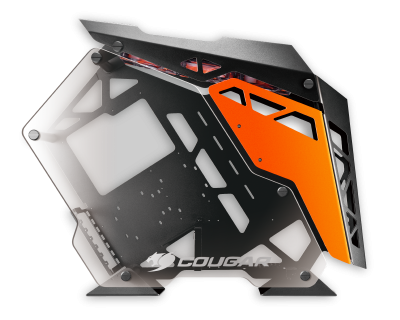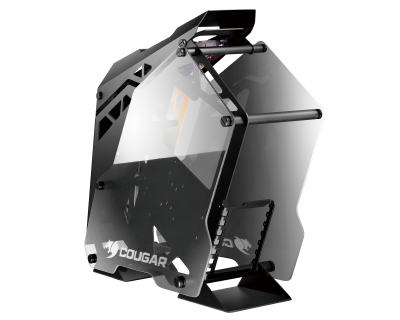 Excellent Cooling solutions
Cooling is a key factor for gamers, overclockers and PC enthusiasts in general, Conquer offers all they could ask for. With support for 360mm water cooling radiator at top and 240mm water cooling radiator at front for superior air-flow and cooling performance. This case will allow you to build your computer as powerful as you want without having to worry about overheating.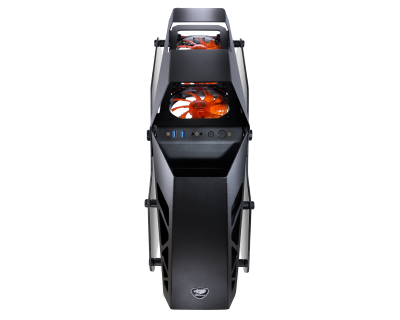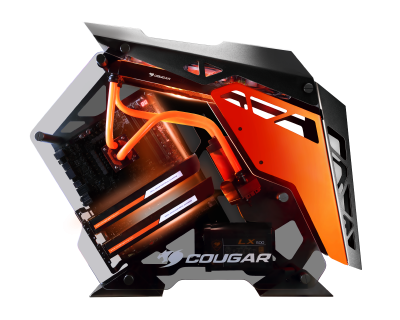 Amazing Vision beyond Your Imagination
With the combination of 5mm thick tempered glass and innovative aluminum alloy frame, you can showcase your high-end and powerful gaming system with amazing vision beyond your imagination. COUGAR Conquer is an ultimate masterpiece in your dreams!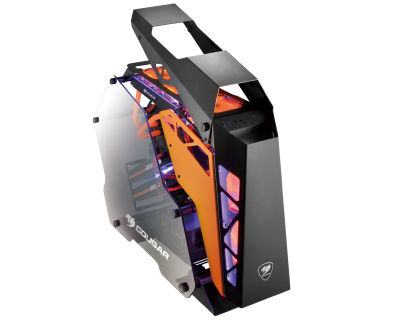 If you want to learn more details, please visit COUGAR official website