A Closer Look at the darkFlash DLX21 »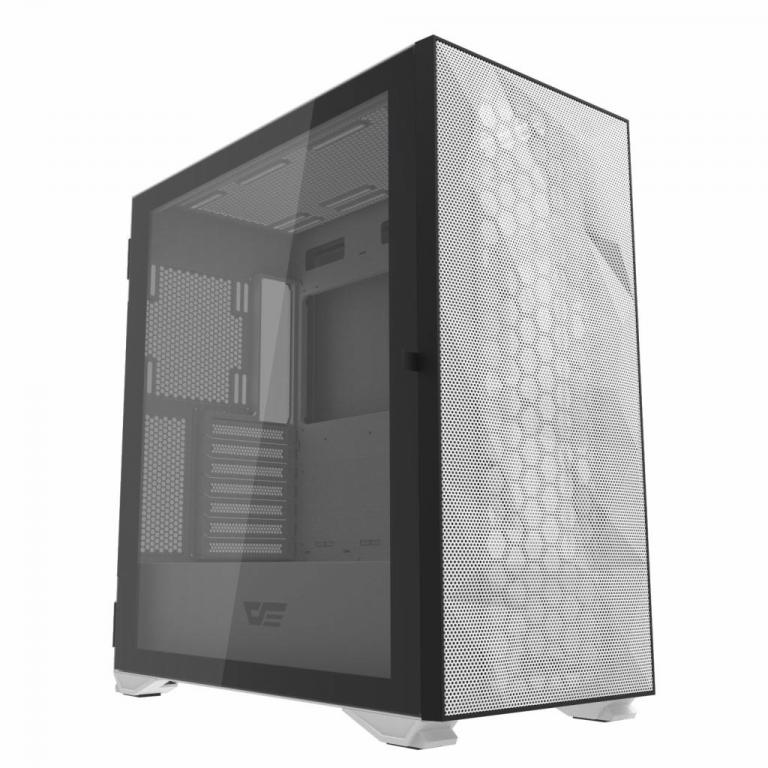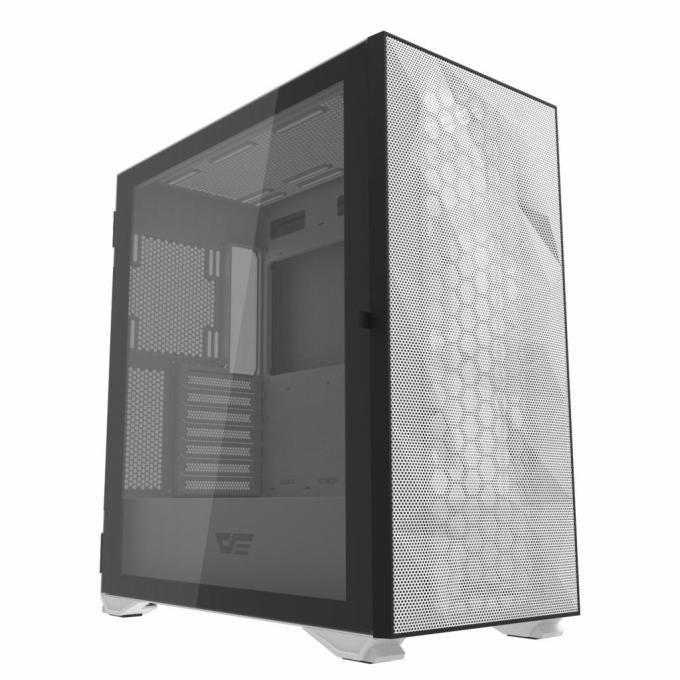 darkFlash has been busy recently launching a new line of cases that features updated styling that helps them stand out in the crowded case market, enter the darkFlash DLX21 as its latest entry.  They started by launching the DLM21 Mesh and DLM22, both MATX cases and followed them up with the V22, a mid-tower case that features a rotated motherboard layout.  I recently reviewed the V22 and was quite impressed with its design and usability.  That still left their lineup without a traditional ATX mid-tower however.  Enter the DLX21 Mesh and DLX22, the big siblings of the DLM21 Mesh and DLM22.  In this review, we will be taking a look at the DLX21 Mesh to see how it stacks up to the competition, as well as how it compares to the V22.  Is it a new mid-tower champion, or will it fall short?  Let's find out.
Specifications
Materials
Steel, Tempered Glass, Plastic
Front Panel
Steel Mesh Over Plastic Frame
Front Ports
1x USB 3.1 Type C

1x USB 3.0 Type A

1x USB 2.0 Type A

2x 1/8″ Audio

LED Control Button

Weight
Dimensions (H x W x D)
17.4″ x 7.5″ x 17.3″

442mm  x 191mm x 439mm
Compatibility
Motherboard Compatibility
EATX (will cover cable routing holes), ATX, MATX, DTX, ITX
CPU Cooler Clearance
7″

180mm

Maximum Graphics Card Length
15.75″

400mm

Power Supply Type
ATX
Maximum Power Supply Length
9.25″

235mm

Storage Drive Bays
Motherboard Tray: 2x 2.5″

Drive Tray: 1x 2.5″ or 1x 3.5″

Top of Drive Cage: 1x 2.5″ or 1x 3.5″

Expansion Slots
7
Fans Supported
Front: 3x 120mm or 3x 140mm

Bottom: 2x 120mm

Top: 3x 120mm or 2x 140mm

Rear: 1x 120mm or 1x 140mm

Radiators Supported
Front: up to 3x 120mm (360mm) or up to 2x 140mm (280mm)

Right Side: up to 2x 120mm (240mm)

Top: up to 3x 120mm (360mm) or up to 2x 140mm (280mm)

Rear: 1x 120mm or 1x 140mm

Dust Filters
Top, Bottom, Right Side
Included Accessories
| | |
| --- | --- |
| Cleaning | Microfiber Cleaning Cloth |
| Dust Protection | USB and Audio Port Dust Covers |
Packaging
Much like the darkFlash V22, the darkFlash DLX21 comes in a plain brown box with a large portrait of the case on the front and back.  One side of the box also lists a few of the case's features.
Inside the black box, the darkFlash DLX21 is protected by the same type of open cell foam that came with the V22.  This thick foam is excellent at absorbing impacts and is significantly more resilient than the hard EPS foam that most cases come with.  The cardboard box that my DLX21 arrived in was visibly damaged in several places, but the case itself was in pristine condition.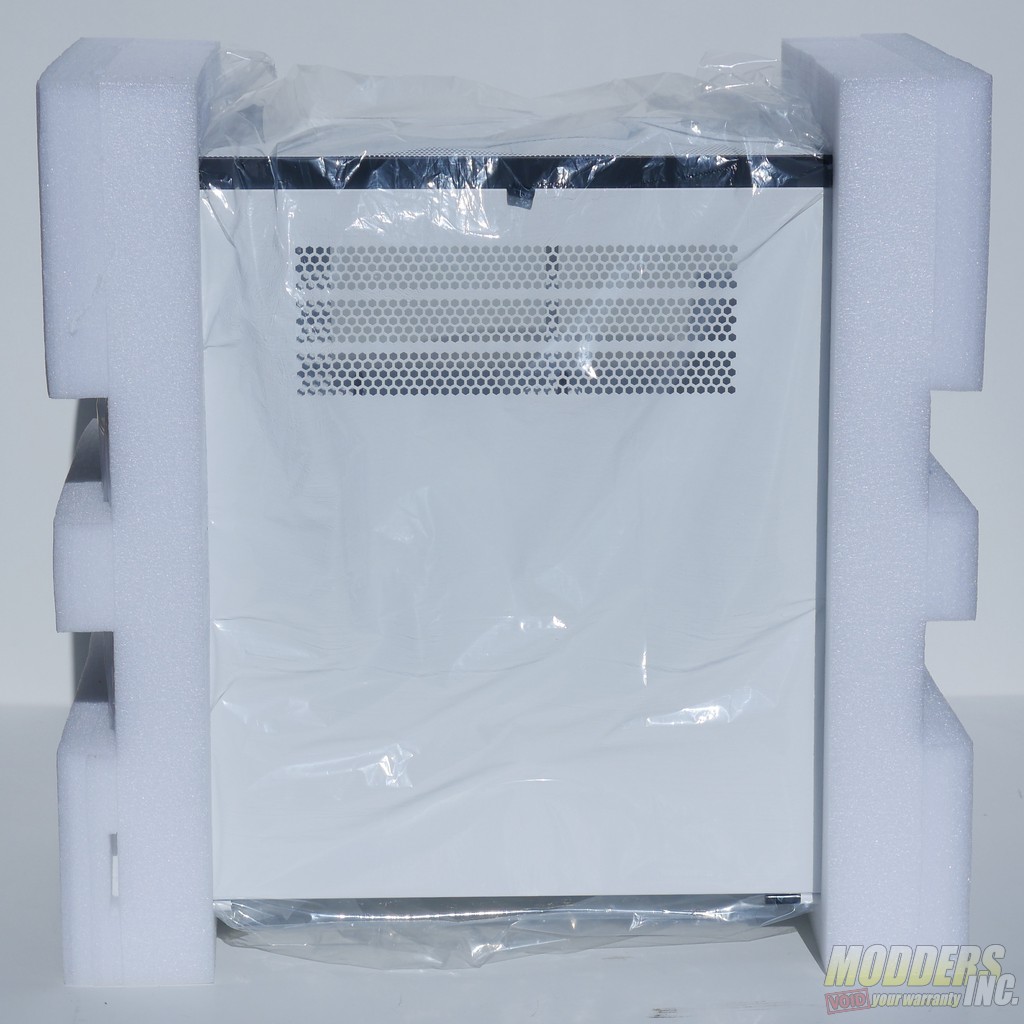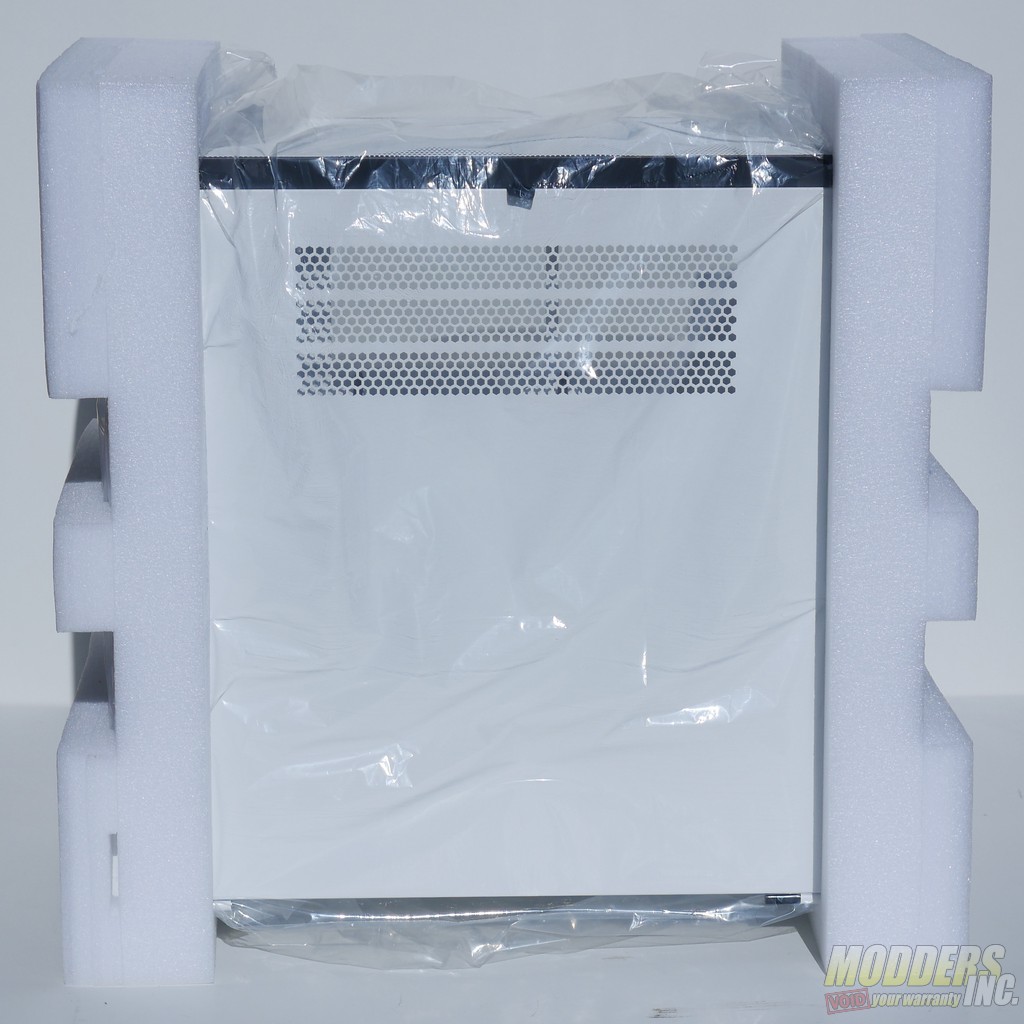 In addition to the foam, darkFlash also taped both side panels closed to prevent them from rattling during shipping.  It's a small touch, but it could potentially prevent significant damage to the case.  The glass side panel is also covered in protective plastic on both sides.