PC Mouse
Cougar Dualblader Gaming Mouse Review
« A Closer Look at the Cougar Dualblader Gaming Mouse
|
Final Thoughts and Conclusion »
Cougar Dualblader UIX Software
Thankfully the Cougar UIX software for the Dualblader is easy to use. When you first open the software you'll be presented with the performance page. This page is where you can set the different levels of DPI that are stored on the mouse and change them when you press the DPI button. You'll also set the DPI for the sniper button. By design, the sniper button reduces the DPI of your mouse so you're not so twitchy when lining up the shot. The polling rate is also set on the performance page. Notice too, there are three different Modes. These are essentially the stored profiles. Each mode can have different stored settings.

The Game Profile management page is where you can save the different profiles for the different games and call them up.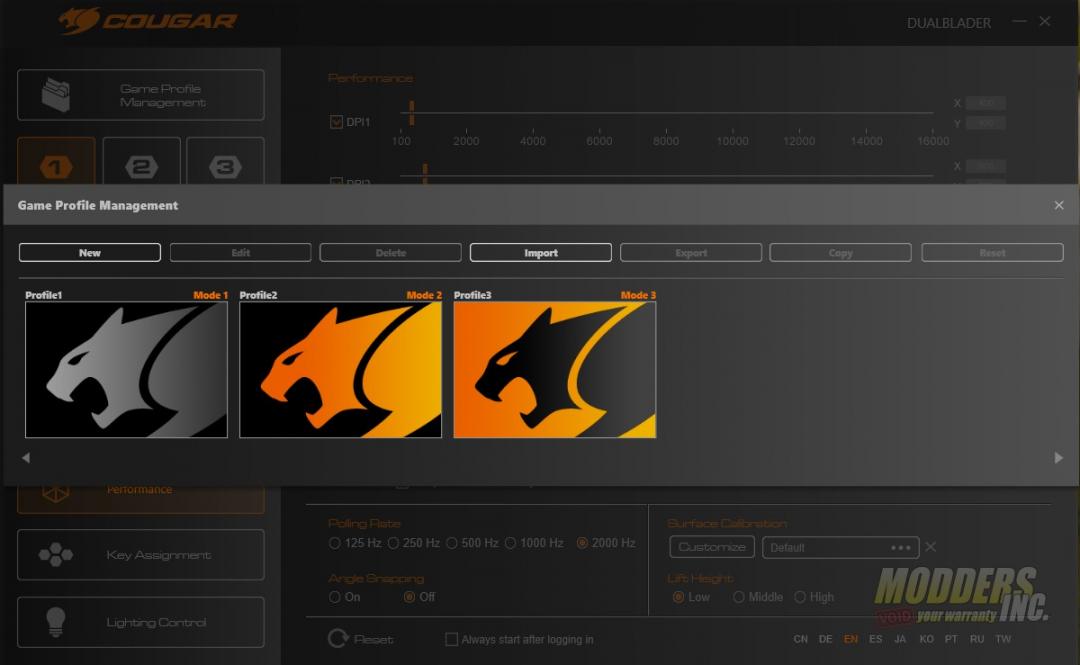 In the Key Assignment section, you'll set what each mouse button does when you press it. There are tons of different options here as well as a basic and advanced key assignment page. You can also create, store, and assign macros from this page.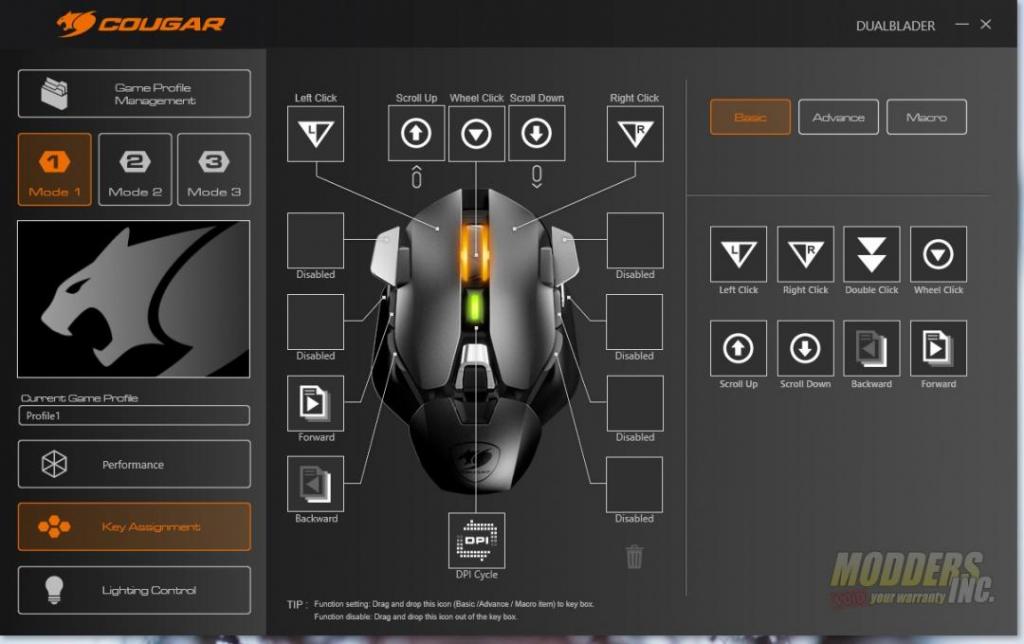 Finally, the lighting control page. Thankfully, Cougar didn't slam as many LEDs into the Dualblader as possible. The only LED light are two strips around the outside edge of the scroll wheel and a LED light on the DPI switch. Each is RGB LED and can be set to static colors. The scroll wheel lighting can be set to different patterns if a static color doesn't suit you. Each level of DPI can be set to a different color. This helps identify almost instantly what DPI level is currently selected.