Closer Look and Assembly »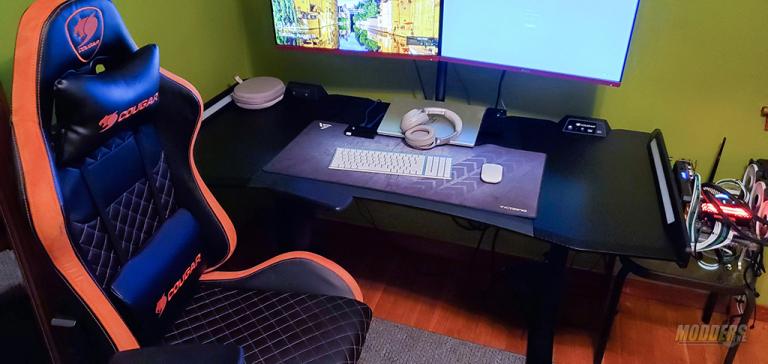 Still, rocking that old computer desk from Walmart? Yeah, we all been there. I remember when that was the only option for gamers out there. Nowadays we have gaming tables from pretty much every computer enthusiast company. And one may say that there are all very similar in design and functionality. But what if you want something different, something ergonomic and stylish at the same time? One company comes to mind, Cougar. Cougar has been designing unique cases from day one and has a great line up of computer chair to pick from. It was just a matter of time that they would come out with a gaming table. Of course, I am talking about MARS. MARS gaming table is designed not to serve as a gaming table but also as a working table if you are working from home which most of us are now. It offers a great counter space along with RGB lighting effects to match your PC color scheme.
Specifications
SeriesCOUGAR MARS Gaming DeskI/O PanelUSB 3.0 x 2 / Audio Jacks x 2 /Power button / Reset button / Backlight button
Desk Dimension (W x D)1533 x 771 (mm) 60.4 x 30.4 (in)
Desk Height (H)Three adjustment :750 / 800 / 850 (mm) 29.5 / 31.5 / 33.5 (in)
As expected, the shipping box for MARS was not light. If I'd have to guess it would be probably about 60lb (120kg) package. Most of the weight of this table is contributed by the steel frame. Cougar chosen a steel frame for stability and that is always an important factor when it comes to gaming. No one wants a rocking table when playing FPS games.
The internal packaging of the components was all in the plastic bags embed in the foam to prevent accidental scratches or damages.
What I like about MAR's internal packaging is that every component securely embedded in the foam. It's as every component had its own place. So there would be no rattling or displacement while shipping. However, the mounting screw container did open up while shipping.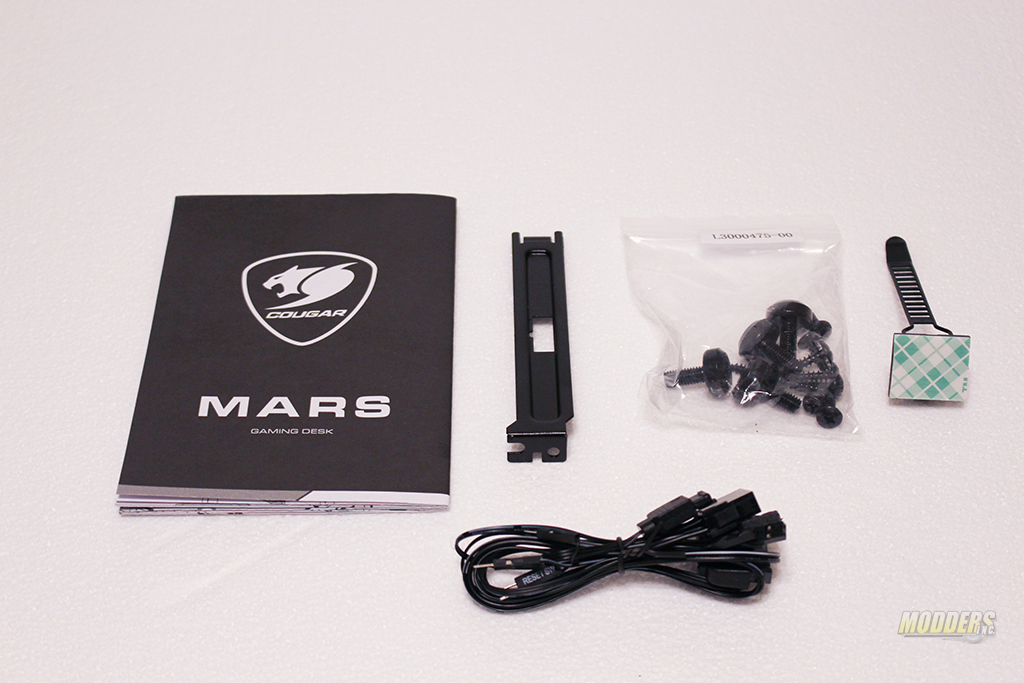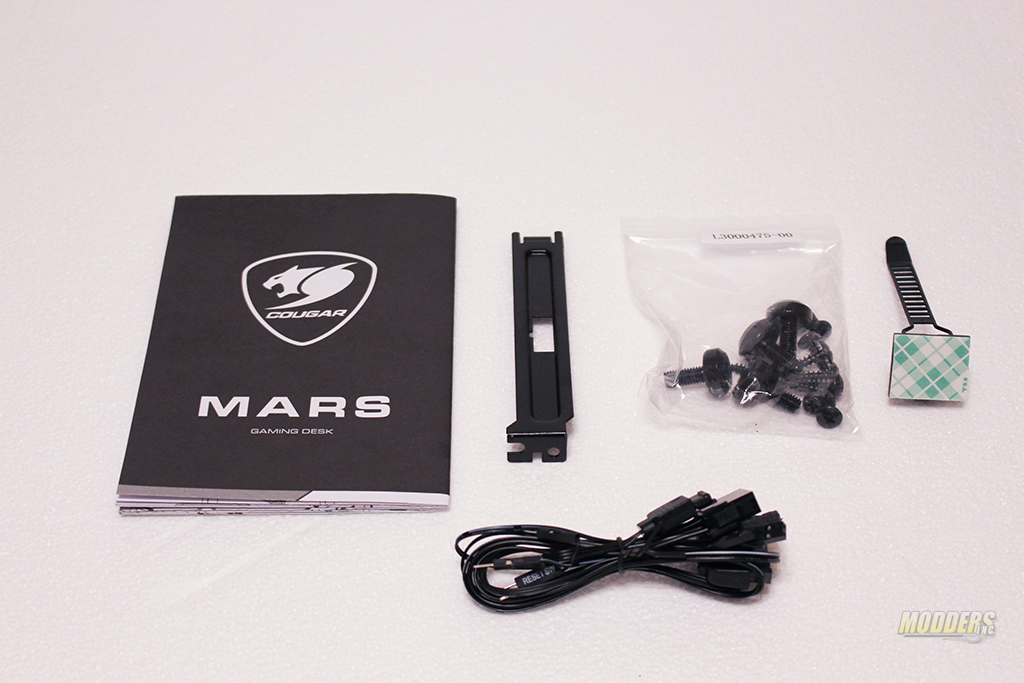 There aren't many accessories included with MARS. MARS comes with one cable management zip tie, a container and a bag of screws, a connecting cable to the motherboard so you can sync your RGB lights and USB 3.0, a PCI IO cover, and an instructional manual on how to put all this together.