« Intro
|
Page 3 »
Thermaltake NiC F4
The NiC series from Thermaltake is designed to be a non interference cooler. This means that with both fans installed, the user will be able to fill ALL the RAM slots on their motherboard. Specifically this cooler was designed to cool up to 180 watts.
Specifications
P/N
CLP0606
Compatibility
Intel LGA
2011/1366/1155/1156/1150/1150/775
AMD
FM2/FM1/AM3+/AM3/AM2+/AM2
Heatsink Dimension
155H*140W*50L mm
Heatsink Material
Aluminum Fins
Copper Heatpipes
Heatpipe
Φ6mm x 4 pcs
Fan Dimension
120 x 120 x 25 mm(L xW x H)
Fan quantity
2 pcs
Fan Speed

800-1600RPM

Rated Voltage
12V
Start Voltage
9.0V
Rated Current
0.17A
Power Input
2.04W
Air Flow
79.283CFM
Air Pressure
1.911 MM-H2O
Noise
18.0~ 30.2 dBA
Life time/Fan Life time
40,000 hours
Fan control
PWM
pin connect
4 pin
Cooling Power
180W
Weight
688 g
The packaging for the Thermaltake NiC F4 is very simple. This is not the traditional flash we see from them. The box details out features and specifications.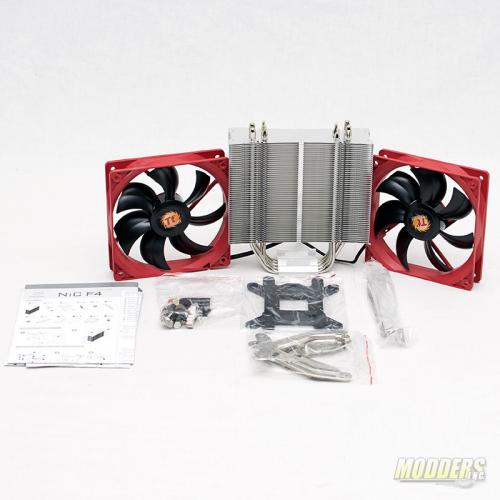 The contents of the Thermaltake NiC F4  includes everything you will need to get the CPU cooler installed on top of your motherboard.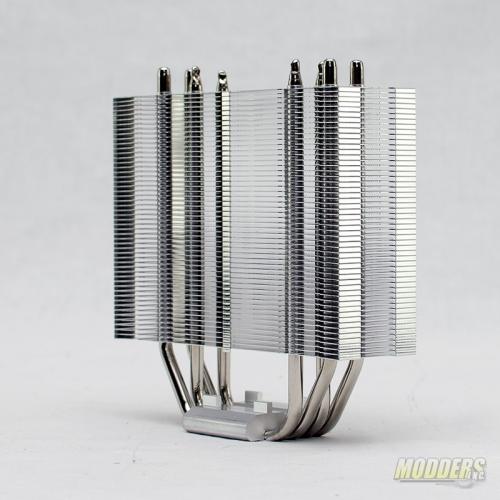 The Thermaltake NiC F4 is a 120mm tower cooler. It features four 6mm heat pipes that run through a tower of fins.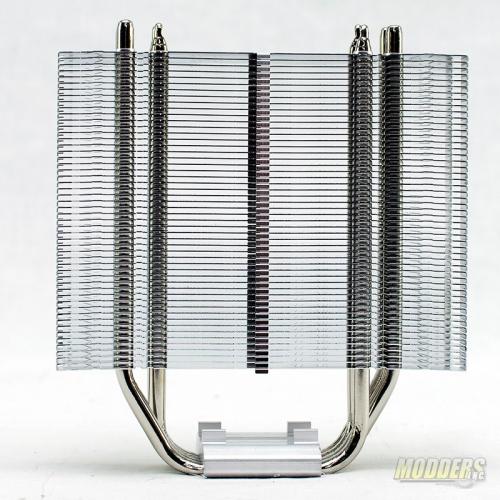 From a straight on shot, you can see just how much space is between the fins on the cooler. This should ensure maximum airflow through the tower and help keep the CPU cool.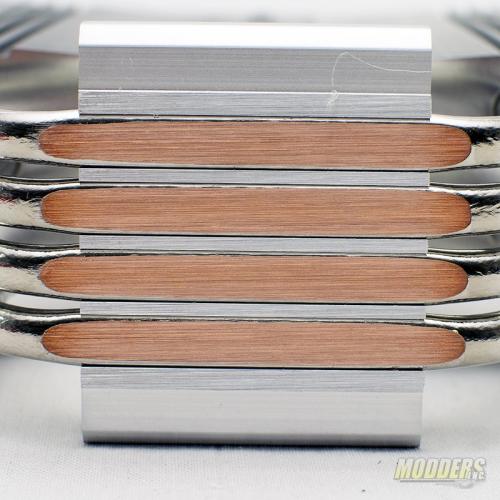 The base of the Thermaltake NiC F4 is nice and flat. If the base of the cooler is not flat, it will not make full contact with the CPU and cooling capacity will be diminished. There are minor machining marks in the heat pipes and this cooler is considered heat pipe direct touch.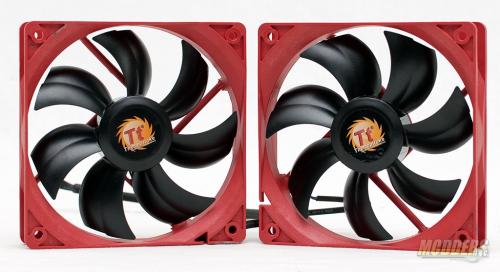 Dual 120 mm PWM fans are included with the Thermaltake NiC F4. The fans share a common connection to the motherboard so only one motherboard header is needed to run the set.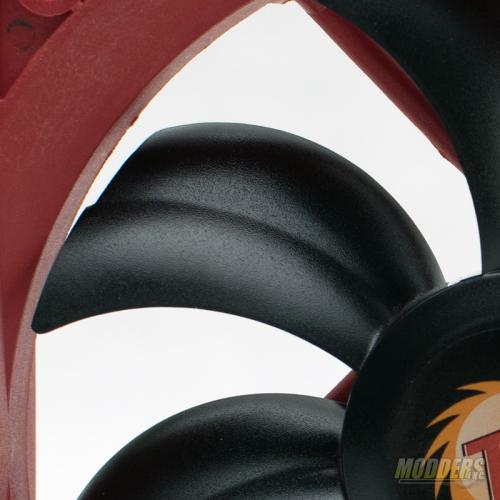 The fans feature a split blade design. This should allow the fans to move more air with less noise. These fans are rated at  79.28 CFM and a noise range of 18-30.2 dBA.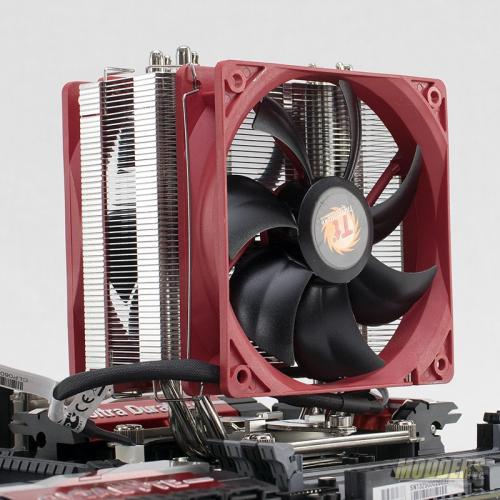 Installation was a snap. Insert the four threaded posts through the back plate and through the motherboard. Install a couple of spacers on the posts, mount the brackets and screw down the Thermatake NiC F4.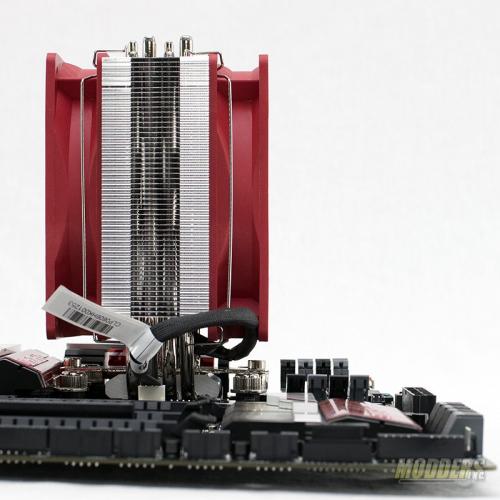 All dressed and ready to go. The NiC series of CPU cooler from Thermaltake is non interference and the CPU cooler clears the RAM slots.
Up next the Thermaltake NiC C5