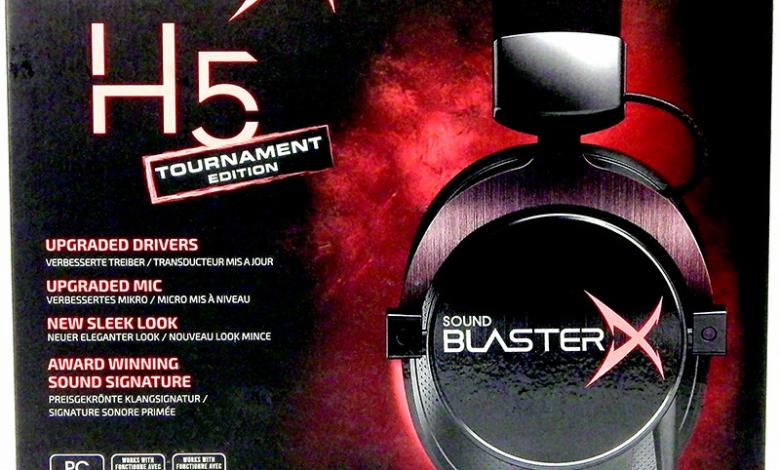 « A Closer Look At The Creative Sound Blaster Pro-Gaming H5 Tournament Edition
|
Testing and Final Thoughts of the Creative Sound Blaster Pro-Gaming H5 Tournament Edition »
Let's take a look at the recommended software for all of Creative's headphones!
So Creative has created a simple optimizer for the Creative Sound Blaster Pro-Gaming H5 Tournament Edition and for many of their other headsets.  It's the Sound BlasterX Acoustic Engine Lite.  Its a single screen interface with the ability to optimize for your style Creative headset or generic stereo headphones.  There are 5 profiles with several different game genres available.  The 6th selection turns off all effects.  In the upper right of the interface is where you can see how each profile affects the sound quality.  They even have a demo that you can use to check out each one.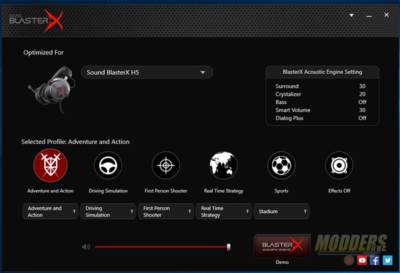 I honestly could not tell the difference when using the software.  There may have been some slight tonal differences but to my ears not much.  Someone with a more refined ear may pick up a lot more from this software.  What I did get from it is the directional capability.  Left, Right, Front, Behind. All were easy to determine.