A Closer Look at the PH805 »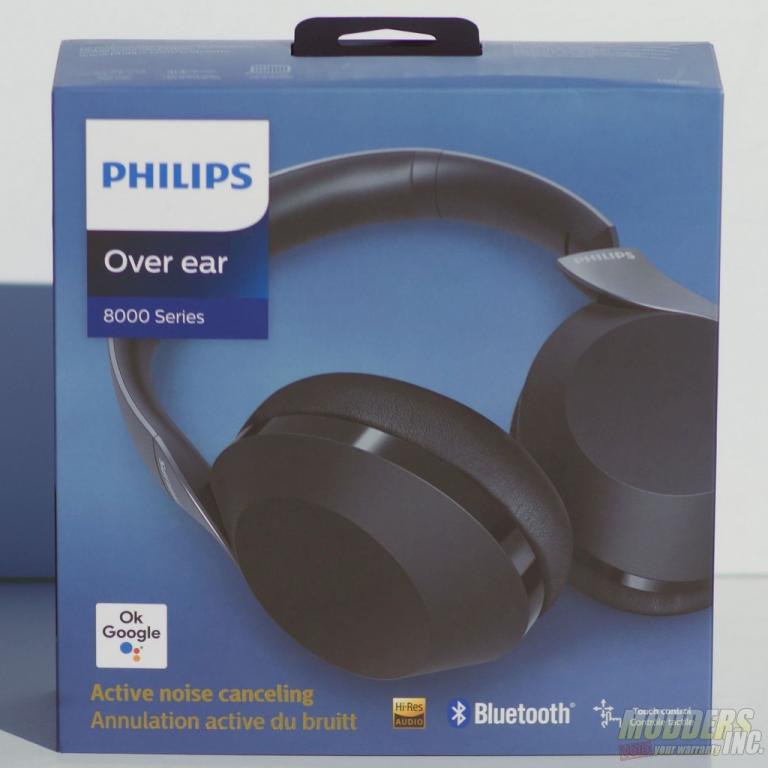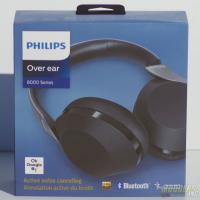 Philips is not a name normally associated with high-end headsets.  The company makes everything from light bulbs and television sets to baby bottles and soup makers, and their audio products are presented on their site the same way any other commodity might be.  This makes the list of features claimed by the Philips PH805 headset rather remarkable.  It's a noise-canceling Bluetooth headset with touch controls, Google Assistant, neodymium drivers, a built-in microphone, and a claimed 25-30 hour battery life.  That's a lot to live up to.  How well did Philips do with this headset?  Let's find out.
Specifications
Specifications for the PH805 are near impossible to find, as Philips provides virtually no information about the headset on their site.  The little information we have came either from the headset's packaging or from analyzing our review sample.
| | |
| --- | --- |
| Weight | 284 g / 10 oz |
| Drivers | Neodymium |
| Driver Frequency Response | 7 Hz – 40,000 Hz |
| Driver Impedance | 16Ω |
| Driver Sensitivity | 90 dB |
| Interface | 2.5 mm / Micro USB type A |
| Warranty | 1 year |
Unboxing
The PH805 comes rather over-packed.  The headphones themselves come in a hard-shelled carrying case, which is then packaged in a plain blue cardboard box.  All that is then wrapped in a blue card-stock sleeve that manages to feel very corporate without actually providing much information about the product.  Considering how much the PH805 costs, the near-complete lack of technical specifications on the box does not inspire confidence.  The front, back, and left side of the outer box features large pictures of the PH805, accompanied by a smattering of logos and a few mentions of various features.
The right side of the box features half a dozen symbols listing the headset's features.  With the exception of rated battery life, the only specific specifications are buried in a mess of text at the bottom of the box.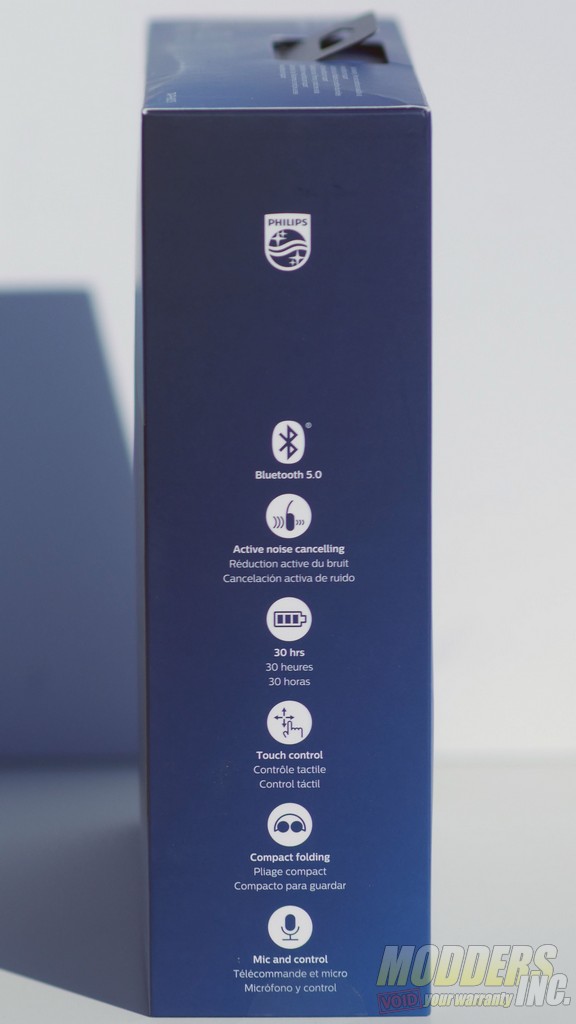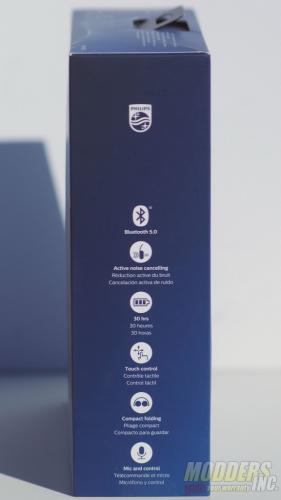 The second layer of cardboard packaging is completely plain and seems to serve only to hold a handful of documents, as the headset itself is packed securely in its travel case.
The travel case is a good quality zippered hard case with a small amount of internal padding for the headset and a mesh pouch for the headset's accessories.  The case is small enough to be tucked into most luggage without any difficulty.