PC News, Hardware, Software
Deepcool Launches CAPTAIN 360 EX WHITE RGB AIO Cooler
Retains all the key features of the CAPTAIN EX RGB Series but now in a white 360mm version
Deepcool is a company that was built with the vision of providing the finest PC DIY solution for worldwide customers by constantly seeking innovative breakthroughs. Building on the successful achievements in its previous AIO liquid coolers, today Deepcool launches a new white version in the CAPTAIN EX RGB lineup, featuring synchronized RGB lighting system – CAPTAIN 360 EX WHITE RGB.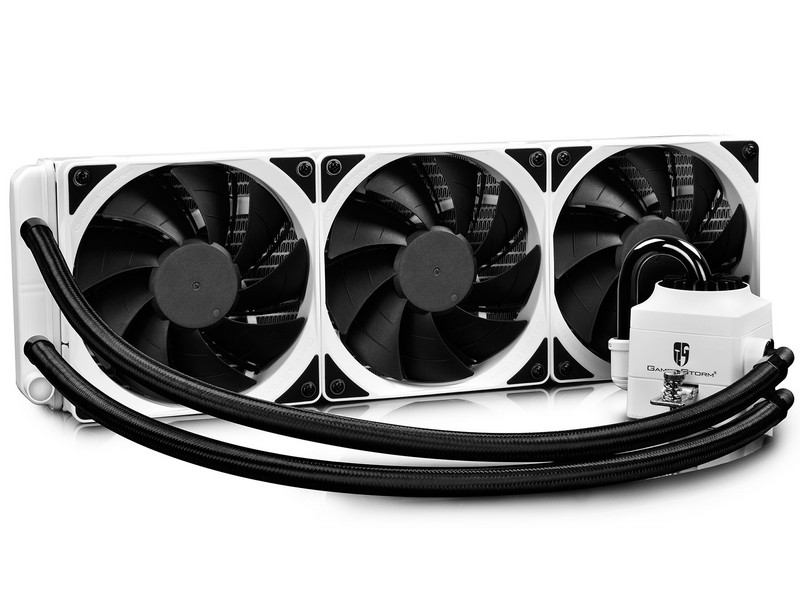 CAPTAIN 360 EX WHITE RGB Overview
CAPTAIN 360 EX WHITE RGB retains all the key features of the CAPTAIN EX RGB Series, which integrates the latest RGB variable lighting system and certified by ASUS ROG/GIGABYTE RGB/MSI SYNC. Either using cable controller included or lighting software supported by motherboard with RGB Header, you can adjust the lighting modes and effects easily as you like. Moreover, the two attached LED strips can change color modes simultaneously with the stylish waterblock.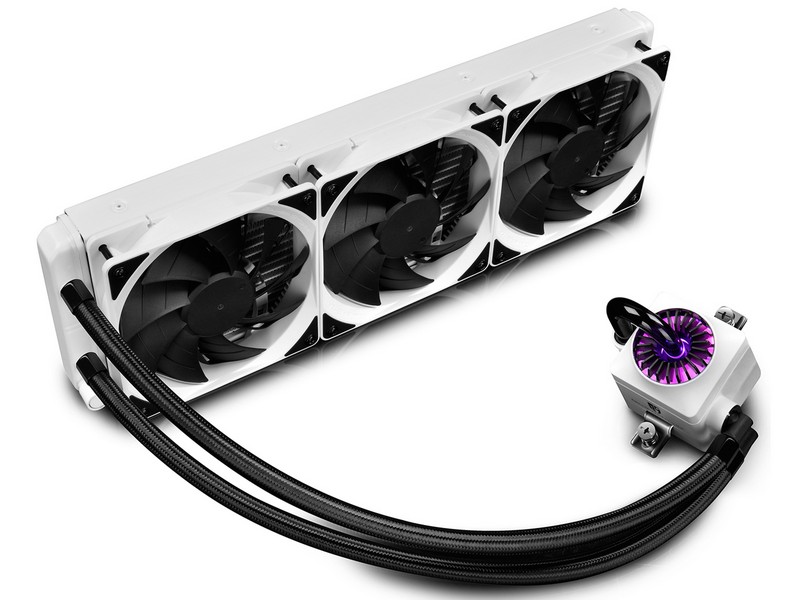 Fabulous Synchronized RGB Lighting System
With the RGB waterblock and two attached RGB LED strips, the aesthetics of your whole rig can be easily enhanced in a flash. All you need to do is customize the LED lighting to match your system with the included wired controller.
Software Control
If you have motherboard supporting RGB lighting, then software control is accessible for you by simply plugging the RGB connector included into the RGB Header on your motherboard.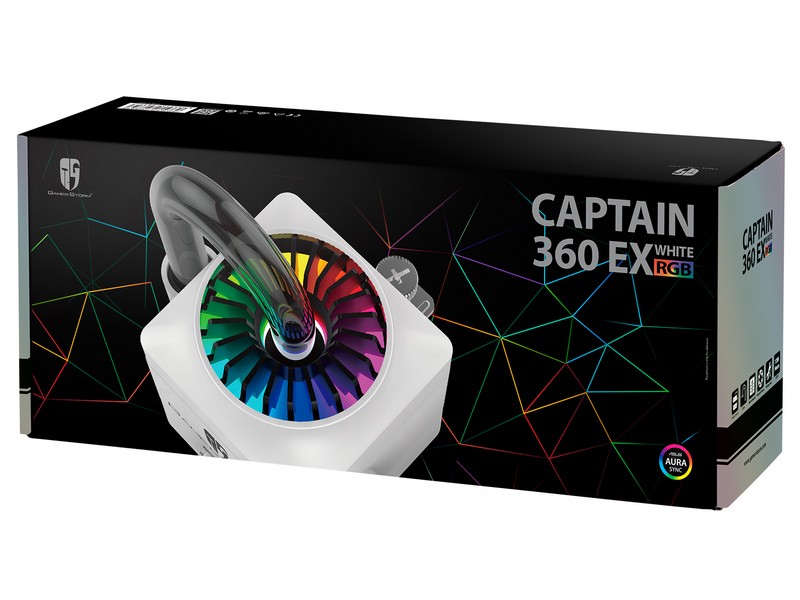 Features
RGB variable lighting system includes waterblock and two LED Strips that can be controlled by cable controller or lighting software supported by motherboard with RGB Header
Upgraded high-density water microchannel with powerful self-governed circulation system, 10% more efficient heat dissipation
Amazing glass design & patented visual external-circulation system
Updated tooling free installation solution, solid 100% metal material clip
Unique silent TF 120 double-blade fan to offer a higher air pressure for radiator, more efficient to take heat away
Upgraded anti-explosion rubber tube, anti-corrosion, crush resistance & Thermostable material
Three-phase induction motor built-in the powerful closed impeller, the stronger liquid flow & bigger delivery head
Long lifetime ceramic bearing with MTBF 120,000 hours
Crazy steam punk appearance &the unique reactor-style pump housing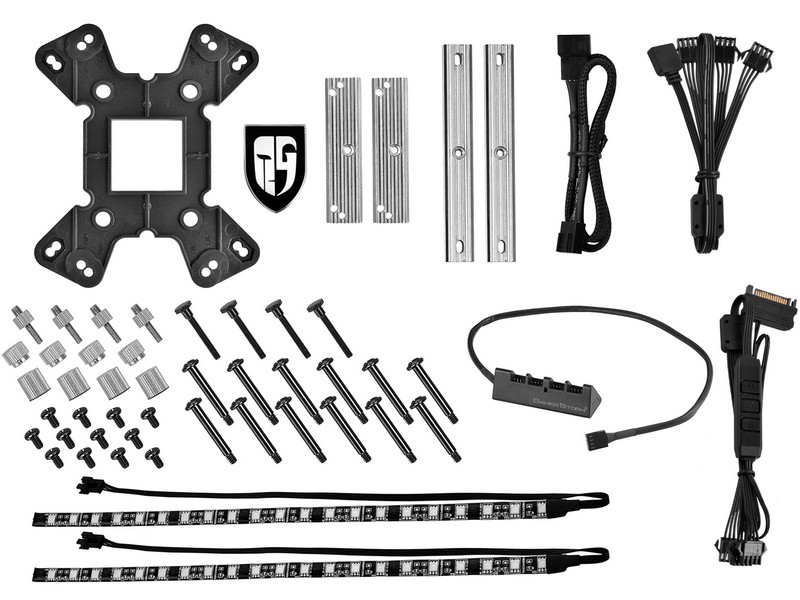 Price and Availability
The CAPTAIN 360 EX WHITE RGB will be available in October 2017 with an MSRP of $149.99 USD.