The original DMC-12 DeLorean was only in production for a short period of time but it lives forever, immortalized in film and in pop-culture by the Back to the Future movie series. Even after 30 years, the DMC-12's iconic design is recognized anywhere and continues to inspire some of the best contemporary artists such as case modding veteran Marc Molella. Marc took a Cooler Master HAF 922 and reshaped it to look like a scaled down version the time traveling automobile but outfitted with a hardline tubing liquid cooled system despite the compact space.  The worklog for Marc's "Back to the Mod" project can be found here in our forums: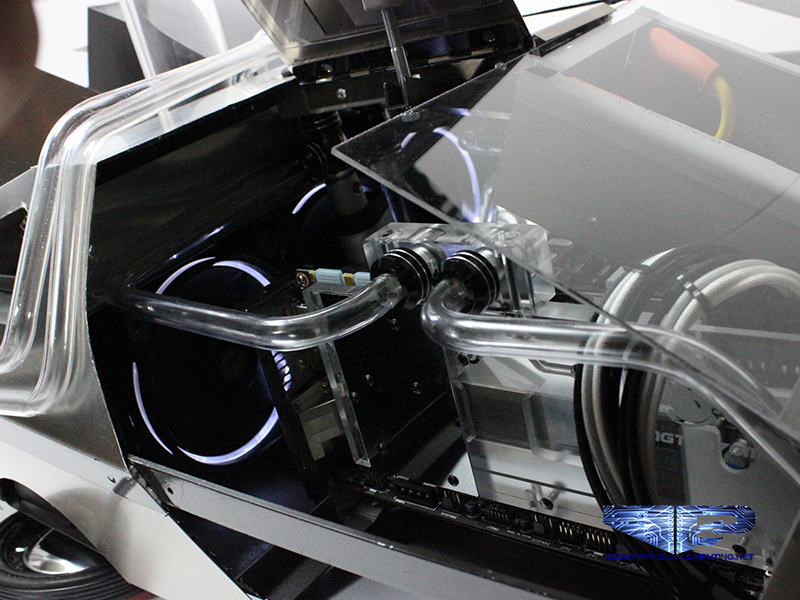 Words from the modder:
With a lot of impressive mods being showcased through social media and forums lately, and more and more people beginning to enter into the world of modding, I have something special that has been in the back of my mind to create for a long time. The obsession started in about 2006, and while I wanted to overclock my system, I didn't have a lot of money to devote to a high end case that would have great airflow, as well as awesome styling. So I bought what I could afford, and made it work for me.
I am unique, as we all are, and I like to showcase that by using my artistic nature, in creating a work of art. This mod will be no exception, and the timing could not be more perfect. I will be taking a Cooler Master HAF 922, and turning it into a concept of the Delorean from Back to the Future 2.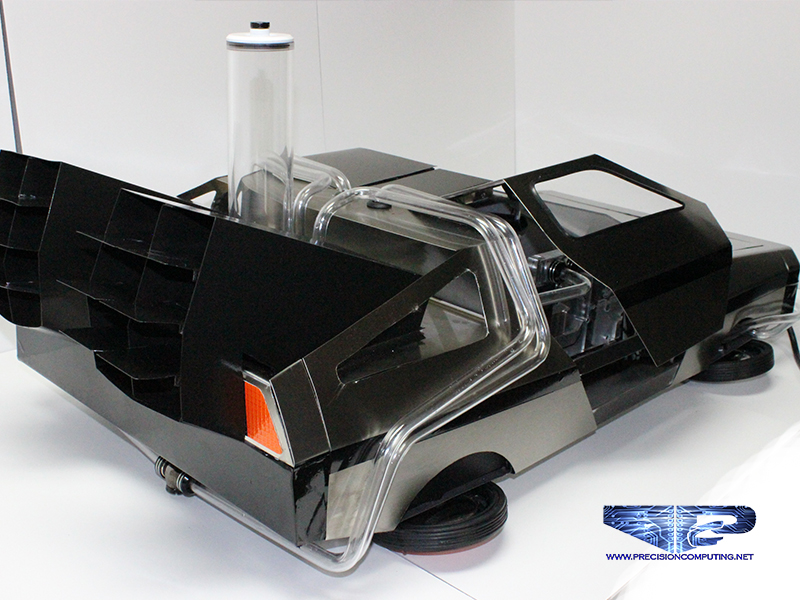 It is created from Brushed Stainless Steel, all hand built, no laser cutting etc… All using hand tools, hand bender, rough sketches, and hours of calculating.
When I create a project of this level, I like to have a solid depiction of what my final goal is, and as always with modding, I am sure there will be hiccups and revisions along the way. This project is going to focus on the mod, not the hardware that is inside. Yes it will be fully watercooled, and have some nice components inside, but I do not want the components to take away from the reason we are all here, and that is to create awesome mods!
Back to the Mod by marcam923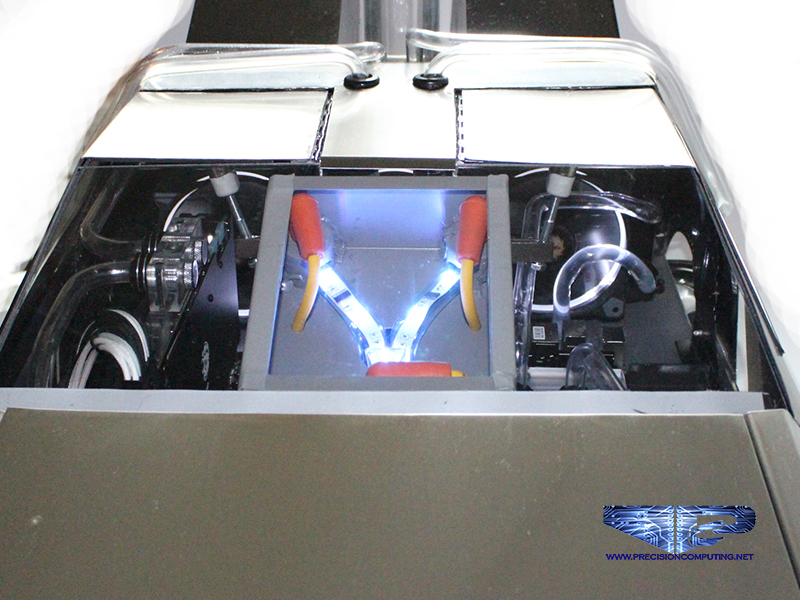 The future is a mystery, the past is history.
We do not have the ability to turn the clock,
We must make the most, with every shot.
Changing lives makes an impression,
For the only way to truly surpass the boundary,
Is to make sure that you leave something behind.
Components:
MSI X99 Xpower
Intel 5820K
G.Skill Ripjaws 16GB 3000MHZ
MSI GTX 970 Gaming
Thermaltake DPS 850 W
G/Skill Pheonix 120GB SSD
Bitspower Full cover motherboard and graphics card blocks.
Hardwarelabs GTX 360 Radiator
Primochill Dual Tone Rigid Revolver fitttings
Primochill PETG
D5 pump
Koolance reservoir
Thermaltake Riing Fans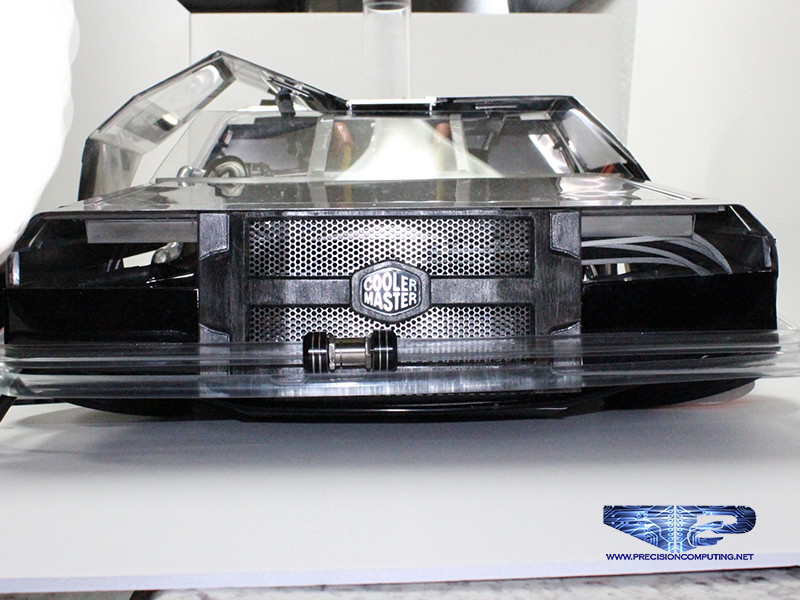 Sponsored Components:
Lighting provided by BS Mods
Sleeving by Sanctum Sleeving
Motherboard by MSI
RAM and SSD by G.Skill
Marc is one of the three casemodders invited to take part in Modders-Inc's first LIVE Case Modding competition at QuakeCon on July 23-26 in Dallas, TX. Three veteran modders will go head to head and for 24-hours spread over a period of three days will mod a full-system. To see more of Marc's projects and read what he is up to, visit his website at http://www.precisioncomputing.net