A Closer Look at the EK-KIT L360 R2.0 »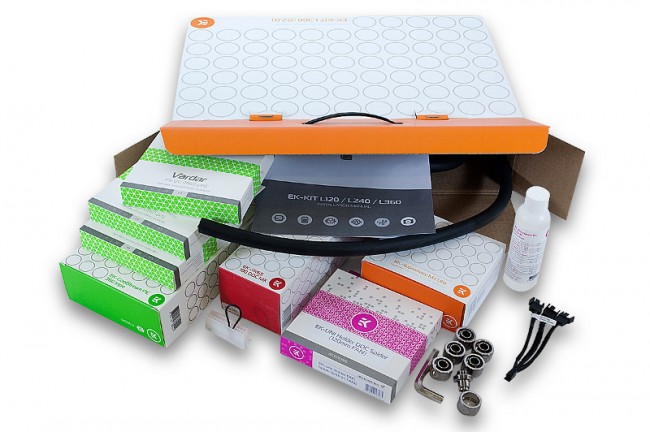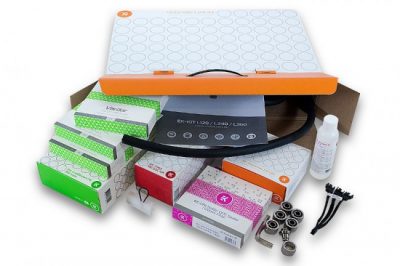 EKWB has been in watercooling since its meager beginnings in 1999. Every package, every kit, every block advancing the genre of watercooling. As the critical mass for watercooling began to grow, and the knowledge barrier for putting these kits into your system began to fall, companies have been putting together pre-compiled kits of components to make it easier on the end user. So many potential decisions to make: What pump? What blocks should I use? What radiator? Do I need a reservoir? What type of tubing? What fittings do I need? See? There is a lot to putting one of these systems together. That is where these pre-compiled kits have so much value. EK has several of these packages and the one I will review today is the EK-KIT L360 R2.0 water cooling kit. Does it have everything you need to tame a heat beast? or is the kit full of hot air? Lets find out!
[sc:sponsor sponsor="EKWB" product_link="https://shop.ekwb.com/ek-kit-l360-r2-0″ product_name="EKWB L360 2.0 Kit" product_price_link="https://shop.ekwb.com/ek-kit-l360-r2-0″ product_price="$249.99″ ]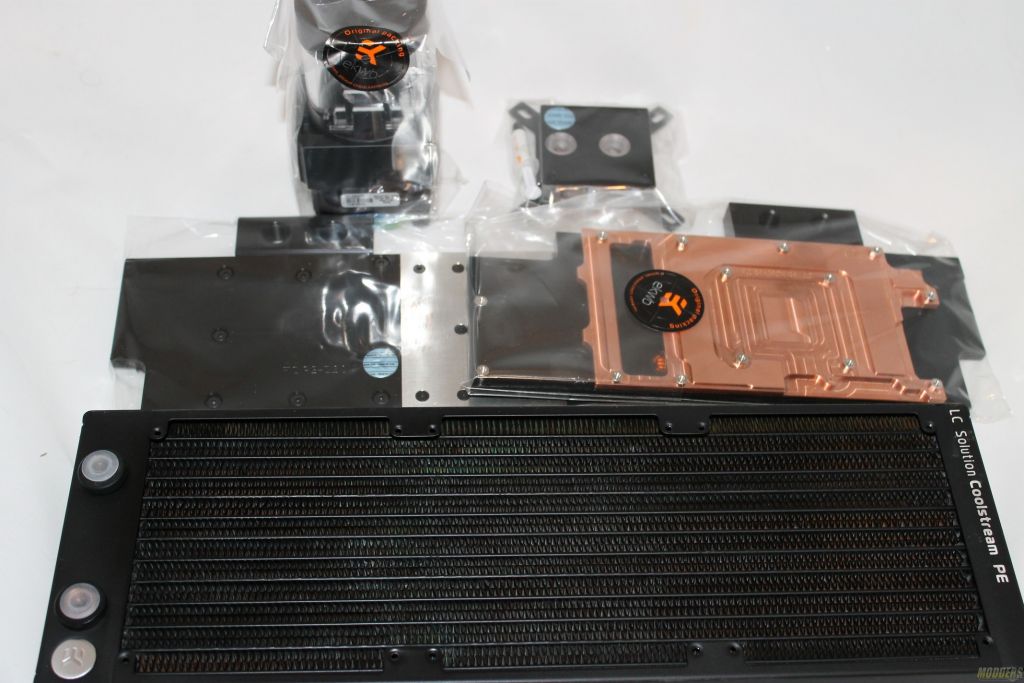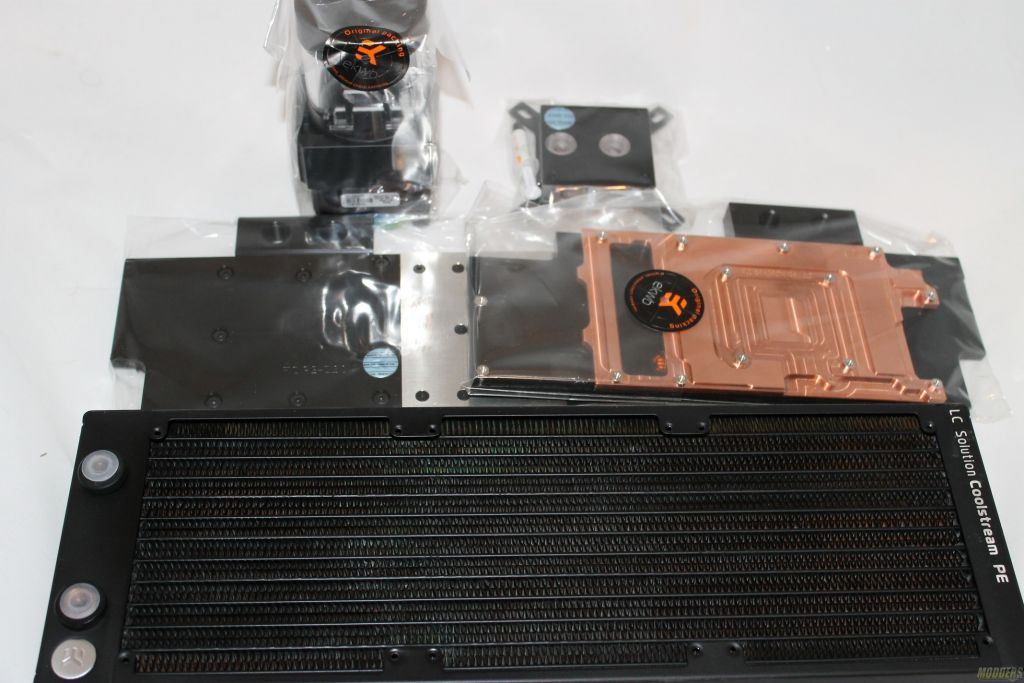 The kit itself comes with everything needed to mount this cooling system to your environment. In probably 99% of the mounting circumstances, you should be able to use what comes with the kit and have a successful installation. In my particular instance, I had to make a small purchase because of a mounting decision that I made. All packages are clearly marked and all packages are sealed. It was nice to open many of the boxes and have QC stickers or notes inside as it shows the company taking the right steps to make sure all of the detailed parts required for proper mounting are included. In my build, I also have a pair of R9 290 video cards that were pushing a TON of heat and noise, so I purchased two of the 290X full coverage water blocks from EK to test performance. *NOTE* These 2 full coverage blocks are not a standard part of this kit. These were separate from the package kit, so don't go looking for a kit named L360 R2.0 and get bent when there are no 290 water blocks! You must buy those video card blocks separately.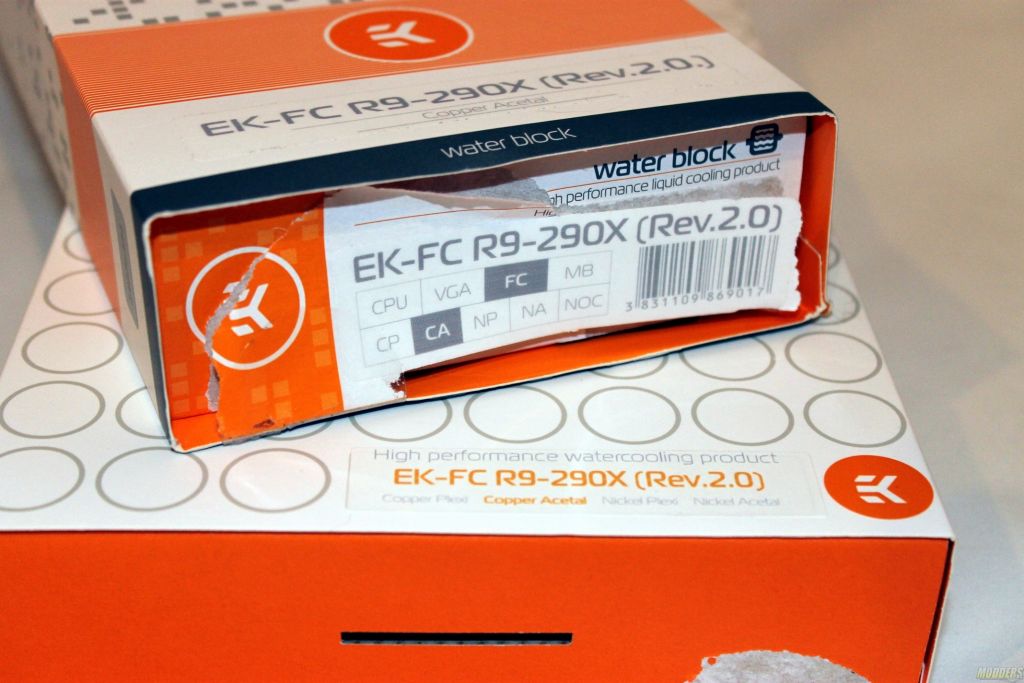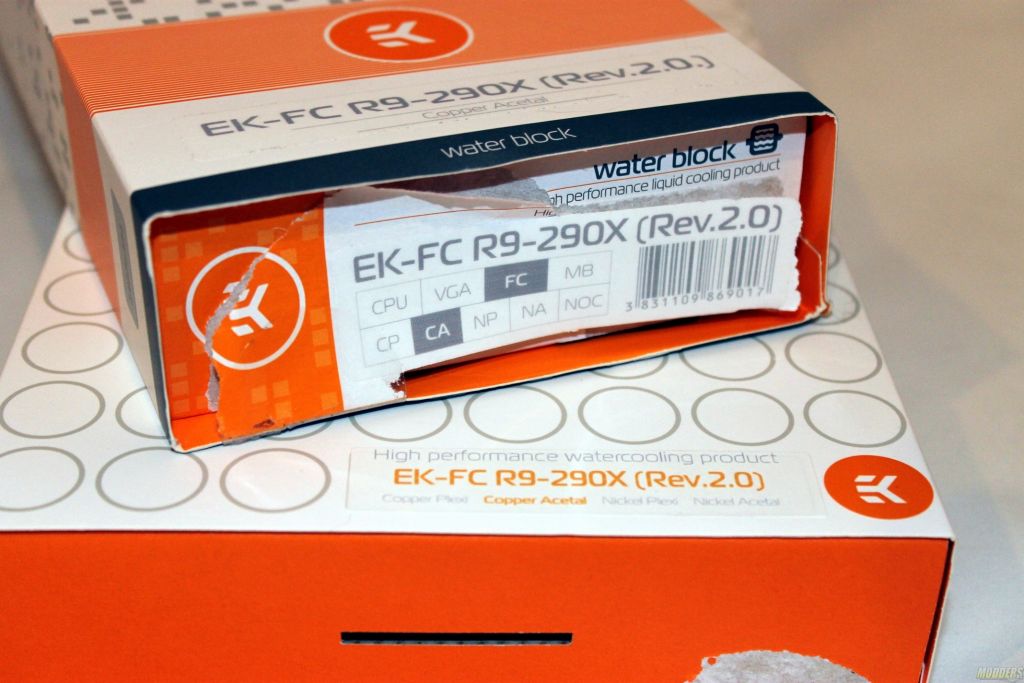 Specifications:
EK-KIT L360 R2.0 includes:
Universal CPU water block: EK-Supremacy MX (incl. mounting- & thermal material)
Radiator: EK-CoolStream PE 360 (Triple)
Radiator fan: EK-Vardar F3-120 1850rpm (3pcs)
Water pump / reservoir unit: EK-XRES 100 DDC MX 3.1 PWM
Tubing: EK-Tube ZMT Matte Black 15,9/9,5mm (2 meters)
Compression fittings: EK-ACF Fitting 10/16mm Nickel (6 pcs)
Coolant concentrate: EK-Ekoolant EVO Clear (100mL; for 1L of coolant)
Additional pump holder (120mm fan hole pattern)
Y-cable splitter: EK-Cable Y-Splitter 3-Fan PWM (10cm)
ATX bridging plug
This liquid cooling kit is compatible with the following CPU sockets:
Intel LGA-775
Intel LGA-1366
Intel LGA-1150/1151/1155/1156
Intel LGA-2011(-3)
AMD Sockets: 939, 754, 940
AMD Sockets: AM2(+), AM3(+), FM1, FM2(+)