We check out a new product from Enermax called the NEOChanger. This is a 3-1 water cooling setup that has some really nice features built into it. First of all the NEOChanger has the pump and reservoir together as one unit, then add RGB light, controllable pump speed (1500-4000 RPM) and a remote control to bring this all-in-one assembly together. The RBG lighting helps set the NEOChanger apart from others, not only can you control the lighting from the remote you can plug it into one of the newer motherboards that have RGB light and it will sync with it. Watch our video that takes you deeper into the box and the functions of the NEOChanger. Don't forget to subscribe to our channel while you are there!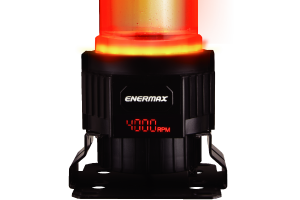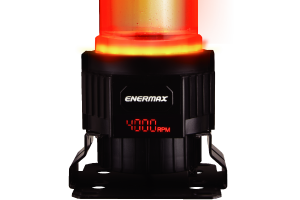 Digital Pump Speed Readout
Patented digital panel indicating can easy to read real time pump speed display. Through the remote control, users can fine tune the speed at intervals of 150 RPM or make quick RPM selection through the 6 pre-programmed speed buttons to reach the preferred cooling performance.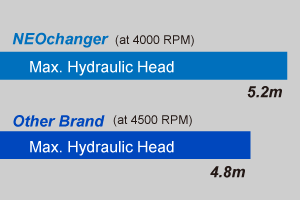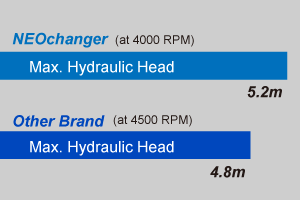 Powerful Pump
NEOChanger is equipped with a powerful pump that can create strong hydraulic head up to 5.2m, which enables DIYers to build a longer, more customized water loop.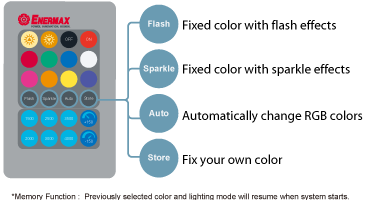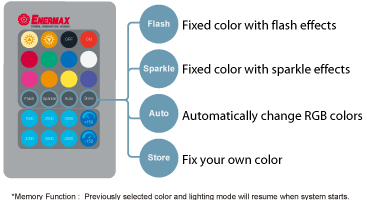 3-in-1 Remote Control
NEOchanger includes a 3-in-1 remote control for users to effortlessly adjust LED colors, lighting effects and pump speed. No APP or software is required!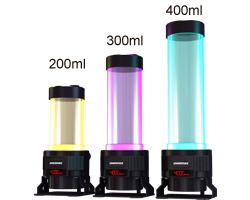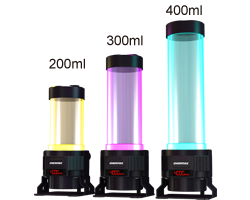 Three different pump sizes for any size case or project.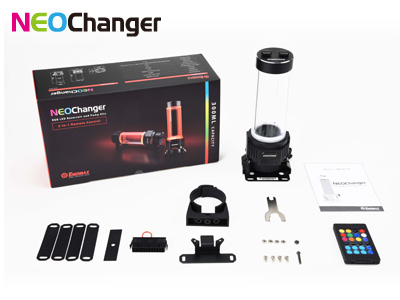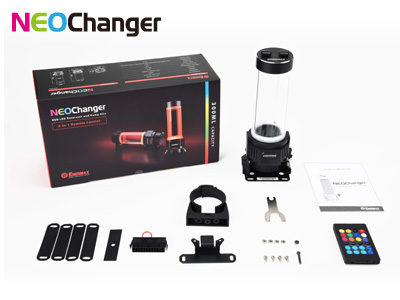 Model Number

ELC-NC100RGB
ELC-NC150RGB
ELC-NC200RGB
Dimensions
93.2 x 94 x 195.3 mm
93.2 x 94 x 245.3 mm
93.2 x 94 x 295.3 mm
Capacity
200 ml
300 ml
400 ml
Material
PPS, Aluminum, PMMA
Maximum Head Delivery
5.2 m
Maximum Flow Rate
900 L/h
Input Voltage
12 V
Connector
SATA
Pump Speed
1500 ~ 4000 (±10%) RPM
Screw Thread
G1/4″
Bracket Support
Horizontal, Vertical (pre-installed)