A Closer Look at Enermax Ostrog Lite »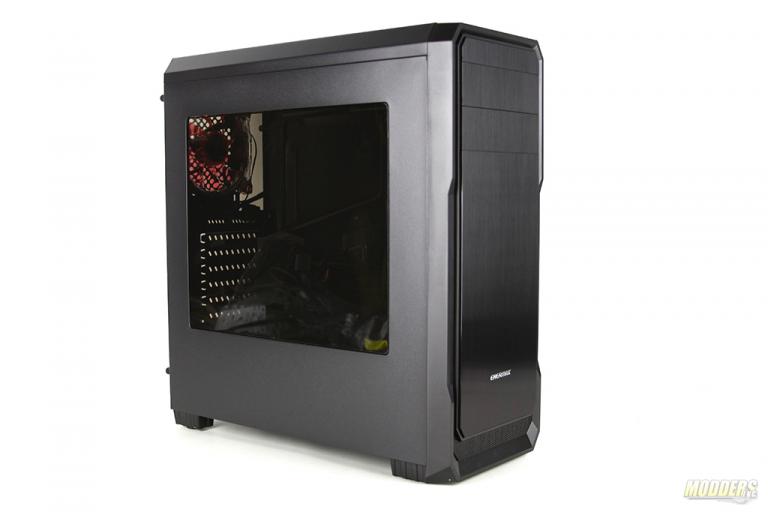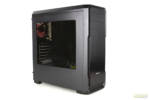 There has been a significant push on the budget cases this year. Multiple manufacturers are designing and releasing budget cases that look good and perform well in comparison to mid to high-end cases. Some of the cases we have seen so far that turn heads are NZXT S340, Corsair 270R and Cooler Master MasterBox Lite 3.1. These cases are reasonably priced and definitely worth considering if you are looking for the right Mid Tower, budget case. Enermax has also been working on expanding their Mid Tower line. One of their signature cases in the budget Mid Tower cases is Ostrog Lite. Ostrog Lite is not the first Ostrog case by Enermax. Ostrog family goes back all the way to Ostrog BW, one of the first Mid Tower cases by Enermax. Ostrog Lite is a stylish case which can host ATX, Micro ATX, and Mini ITX motherboards and still provide some options for a water cooling loop. It's simple yet effective design offers good cable management and airflow.
Review Sample Provided by: Enermax
Product Name: Ostrog Lite
Product was given in exchange for work done to produce this review.
Technical Specifications
Ostrog Lite
Model Name
ECB3080BB-01
Front Panel Color
Black Hairline
Dimensions (mm)
D440 x W194 x H460mm
Material
0.5mm SPCC
M/B Type
ATX, Micro ATX, Mini ITX
I/O
USB 3.0 x 1, USB 2.0 x 2, HD Audio
Drive Bays
5.25″
2
3.5″
3 (1 x Converted from 5.25″ bay)
2.5″
4 (2 x Converted from 3.5" HDD trays)
Expansion Slots
7
Fan Slots
Front
2 x 120mm (1 x 120mm fan pre-installed)
Rear
1 x 120mm (1 x 120mm Red circular LED fan pre-installed)
Top
2 x 120mm
PSU Tunnel
1 x 90/80mm (With 1 HDD tray removed)
Radiator Support
120mm Radiator (Rear)
PSU
ATX 12V (Optional)
Maximum Compatibility
VGA Card Length: 390mm
Maximum CPU Cooler Height (From M/B to side panel) : 162mm;
The Suggested CPU Cooler Height: 152mm
Just like the majority of the cases we review here at Modders-Inc, Ostrog Lite comes in a recycle friendly shipping box. Entire marketing of the case is based on the black image of Ostrog Lite and black lettering. Codename for Ostrog Lite is ECB3080.(FYI) Some of the features and specifications are listed on the side of the shipping box for potential buyers.
The dimensions you see on the box are the dimensions of the box itself and not the actual case. Ostrog Lite dimensions are 440mm x 194mm x 460mm.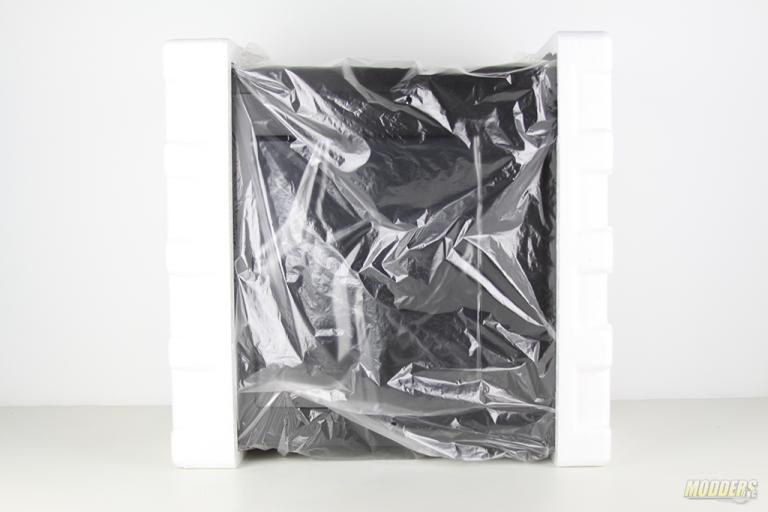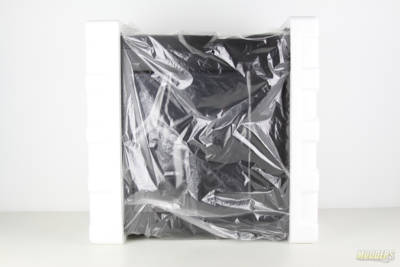 Ostrog Lite is secured by two foam sides. They keep the case nice and steady in the shipping box. The case is wrapped in the protective bag to keep it from any accidental scratches.