Fractal Design is proud to launch KELVIN, a uniquely Expandable All-In-One water cooling series. Available in three different versions T12 120mm radiator, S24 240mm radiator and S36 360mm radiator.
Simple to install, silent operation, powerful performance and easy expandability define the Kelvin Series.  The silent high-performance ceramic pump is strong enough to support considerable expansion, should you decide to include GPU blocks and/or additional radiators in the same loop.
The Kelvin Series water cooling systems are constructed from enthusiast class components. Both the CPU block and the radiator are made from pure copper, for maximum performance and an increased product life span with zero maintenance required.
All modern CPU sockets are supported by the versatile, easy-to-use mounting kit.Key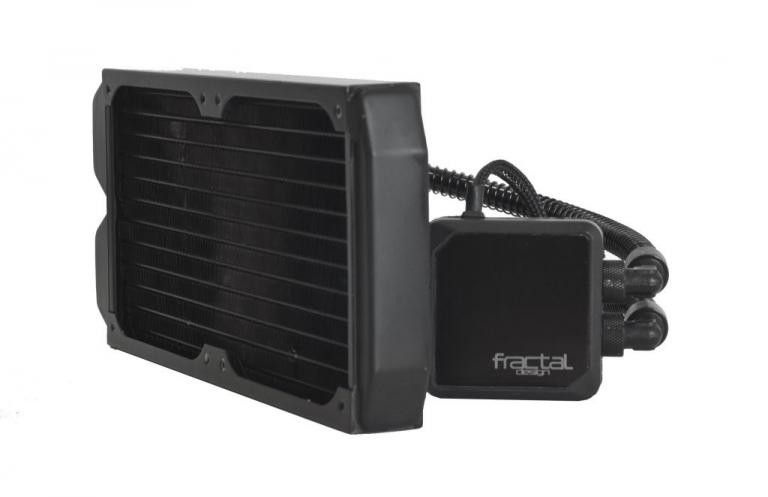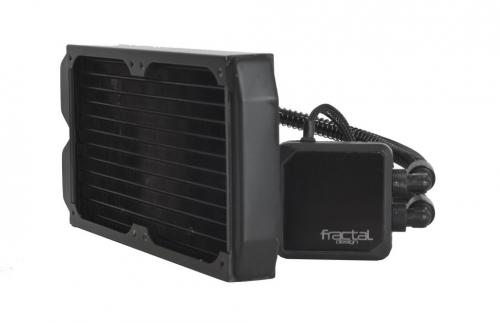 Features Kelvin T12, S24, S36:
The strong pump and the full-copper construction places the Kelvin Series water cooling system ahead of the pack in cooling performance.
Easily Expandable system. Just open it up to get the full benefits of custom water cooling, with the ability to add any parts you want to the loop.
High pressure pump provides impressive water flow rates even when an additional CPU or GPU water block or an additional radiator has been added to the loop.
All parts have fully standard G 1/4″ thread fittings for compatibility with the vast majority of enthusiast water cooling products.
The tubes are fastened with two-part brass compression fittings, providing a secure seal while being easy to open and re-seal with a standard wrench.
Easy refilling with dedicated fill port
Made with enthusiast-grade components in cooperation with Alphacool
Available with a triple fan radiator, a 30mm thick 360, providing a much larger area than nearly all other pre-filled water cooling units
Also available in the two most common formats: thin 240mm and thick 120mm
Long lifetime.
To avoid Galvanic corrosion of the water cooling loop, the Kelvin Series water cooling system is constructed with pure copper in both the radiator and the water block, along with brass fittings.
To avoid the common issue of most pre-filled water cooling units that tend to lose, over time, performance due to water loss in the tubes,Fractal Design equipped the Kelvin series with a fill dedicated port