« Hardware Installation
Final Thoughts about the Fractal Define Mini C
Who is to say that budget friendly, means budget quality? Fractal Design has a habit of meeting expectation and then some, and the Define Mini C is no exception. Sporting a solid construction, small frame, and features only seen in cases double it's cost such as the sound damping foam, the Mini C might just be this years best bang for the buck, coming in at $75-80 USD. This complemented by a clean aesthetic, make the Mini C all around a winner in the sub one hundred dollar range.

My major commendation to the Define Mini C, is that for a budget chassis, it offers the cooling support of much larger chassis. The Define Mini C, not only offers support for much larger air coolers, but even larger radiators, normally not seen in the mATX form factor at the front of the chassis. The case is limited as far as clearance goes for the front and rear intakes/exhaust, but supports a 280mm radiator that will more than compensate for the smaller radiators. During my stress test I found that the case itself stayed quiet, using the stock fans and I never heard any form of buzzing or the reving of the fans.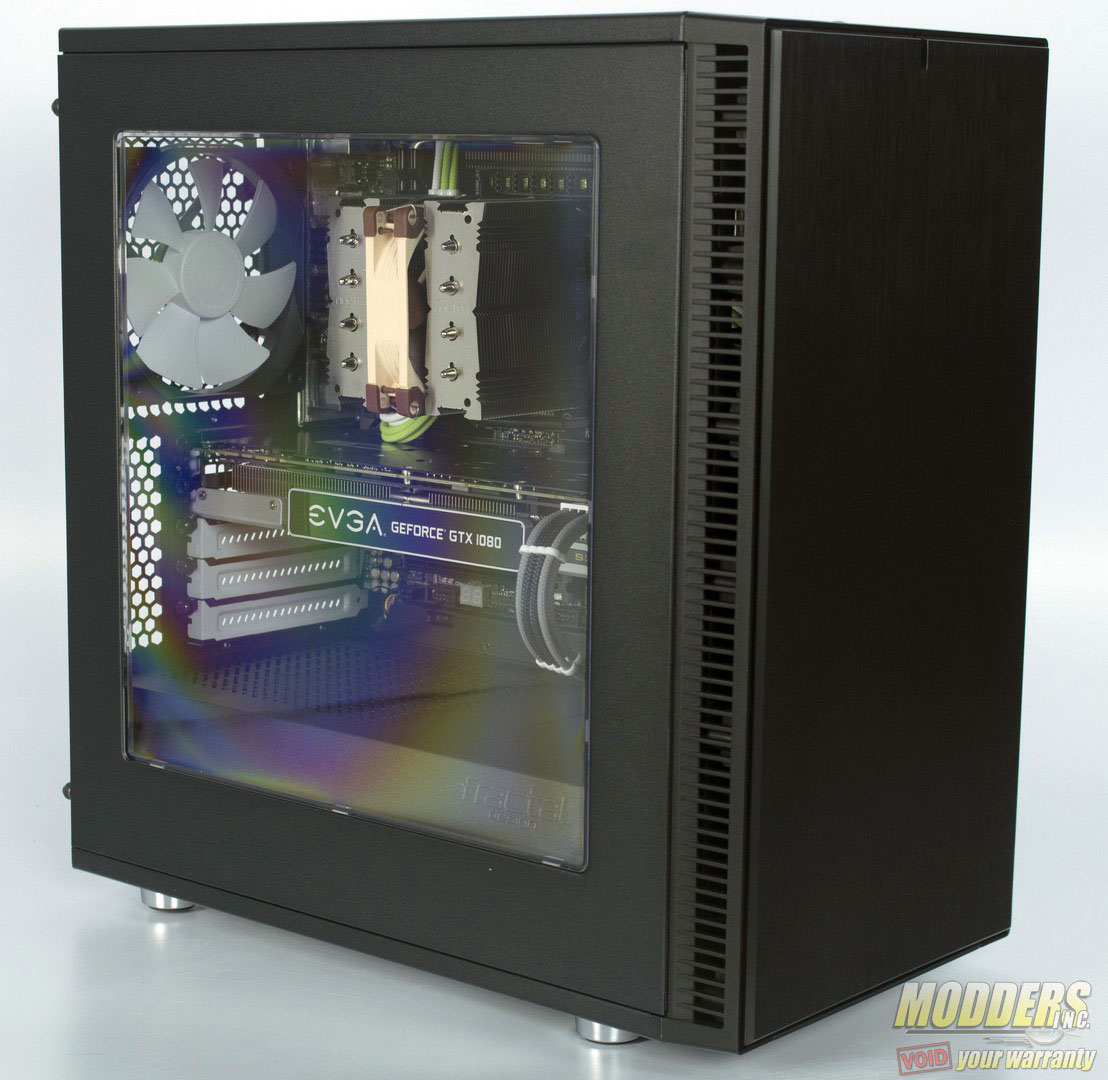 My only real gripe with the chassis, is the fixed power supply shroud. I would have really liked to see the panel removable via screws, instead of mounted with rivets. This would have resolved the issue I had with clearance when working with the lower compartment. However seeing how this is a small form factor chassis, compromises do have to be made with the structure to avoid making the case larger than needed. This can be solved if needed by drilling out the pop rivets, threading the holes and using button head screws, to invoke the modding spirit! With all this said and the value the Fractal Design Define Mini C brings to the table, I can only give it the Modder's Inc must have award, not only for those on a budget, but for those looking for high quality case.