Page 2 »
The Cooler Master Mid Tower HAF 912 case looks to follow in the path blazed by it's armor clad bigger brethren. The amazing popularity of the HAF series is unquestionable, the only thing left to wonder is, can the 912 live up to the expectations? Let's find out…

Sponsor: Cooler Master
[hr]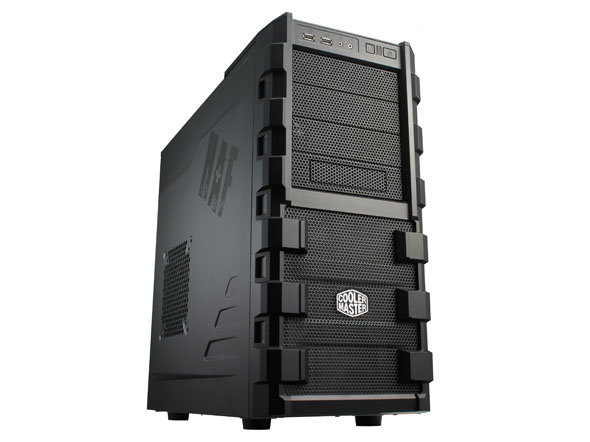 **BAM!** "This thing is a beast!"
That was my first impression! The case shipping box is quite unassuming. Brown with black print, it was not something that would jump off the shelf at me. Fully printed on the box are the features of the case, however, you have to remember that this case is geared as a "basic" HAF case. They wanted to make a case that lived up to the responsibilities of a HAF series of computer enclosures, but lowing the price entry point to make them more attainable. This means you do away with unnecessary "fluff" to keep the build quality high and the costs as low as you can. A full color printed box is one of those things. No biggie in my book, as I am not putting my computer in the cardboard! The important part was that the cardboard material was thick and firm, and not flimsy.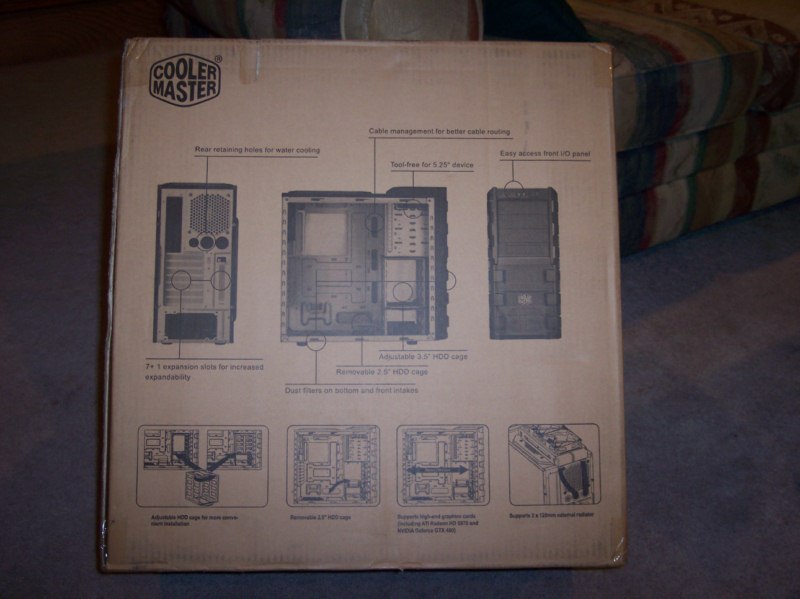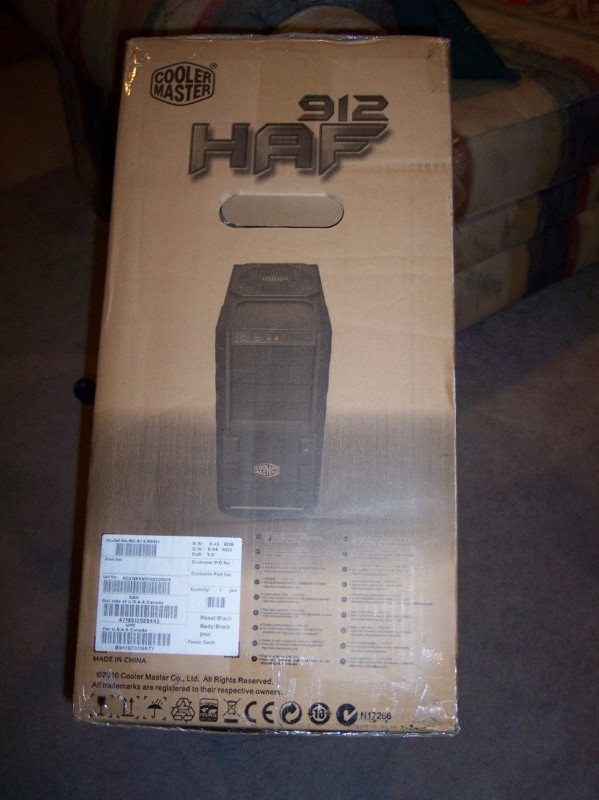 As I removed the case, it was packaged in the lesser expensive styrofoam surrounds, instead of the newer "cut foam" style of surrounds. Styrofoam leaves little white styro-balls statically attached to stuff. Fun with cats, not necessarily when you leave it all over the living room…. ;) Again, no biggie, just knowledge. Open the case on tile and not the carpet, if you can avoid it (unless you have a cat, in which case if you take the cat and put them in the box, being sure to sha… *ahem* sorry..).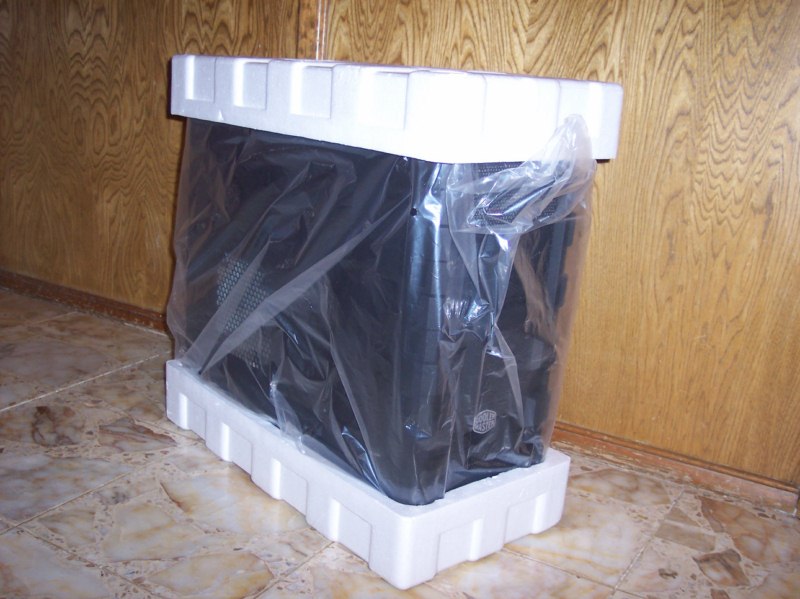 The case came out of the box and the plastic bag and I thought, "This thing is a beast!" You immediately notice that this case is wider than a regular mid tower, and the front and sides have this ruggedized military feel to it. You lift the case and it feels substantial. It does not creak or rattle or flex. It is heavy but not a boat anchor. This case feels like it would take a licking and keep on ticking. 
The steel and the mesh all feel and look solid and not cheap. 
This is a sturdy case, no doubt