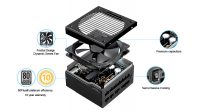 The newest power supply from Fractal Design focuses on silent operation. When set to semi-passive, the fan in the power supply drops to 0 RPM until enough load is applied to the system and it needs to spin up.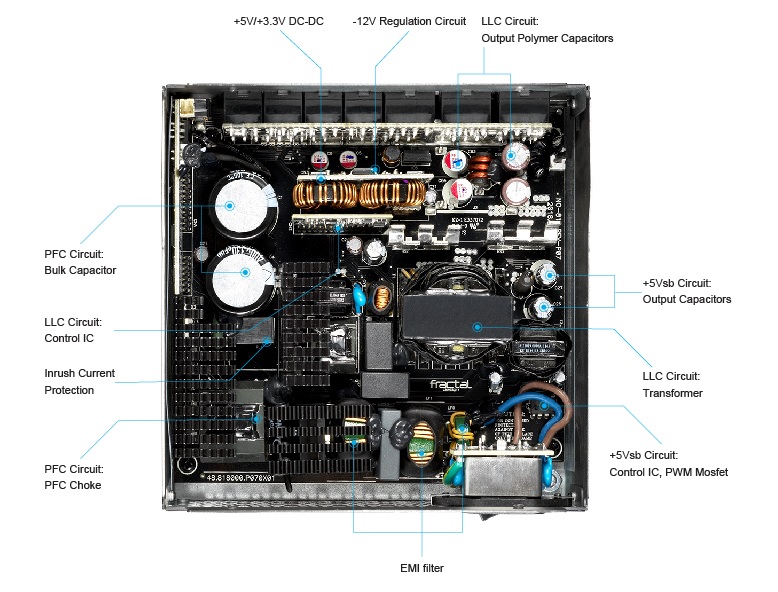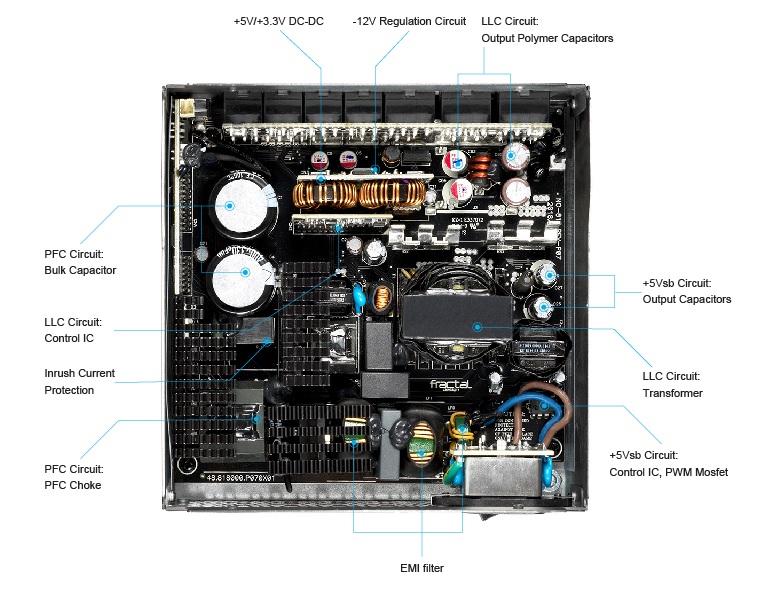 The other notable feature from the press release below is the new cables that come with the power supply. Fractal designed them to be ultra-flexible to make cable management and routing easier. They are made from high strand count wires and new insulation materials which, reduces the diameter of the cables in order to achieve the flexibility needed.


The Fractal Ion+ is available now in 560, 660, 760 and 860 watt capacities, and is rated 80 PLUS® Platinum Efficiency. You can check out the press release below.
New UltraFlex™ cables and custom semi-passive fan offer game-changing flexibility and performance with silent efficiency
Sweden, July 31st, 2019 –
Available immediately from Fractal Design, the Ion+ Platinum is a modular, high-performance PC power supply with emphasis on whisper-quiet operation, enhanced cable flexibility, and superior output quality.
A user selectable semi-passive Zero RPM mode ensures the fan won't spin up until needed, and even then it is unlikely to be noticed thanks to a highly efficient custom design leveraging an exceptionally low minimum speed.
One of the most revolutionary new features introduced with the Ion+ is Fractal Design's UltraFlex™ DC cabling. An extremely high strand-count with specially formulated insulation made it possible to reduce conductors to just 0.08 mm in diameter – half the thickness of competing products – without loss of efficiency or current capacity. The UltraFlex™ cable bends and twists effortlessly, eliminating the inherent hassles of traditional rigid power supply wiring to make installation and cable-routing a breeze.
Ion+, available now in 560, 660, 760 and 860 watt capacities, is rated 80 PLUS® Platinum Efficiency, comes with a 10-year warranty and sports a full electrical protection suite for your peace of mind.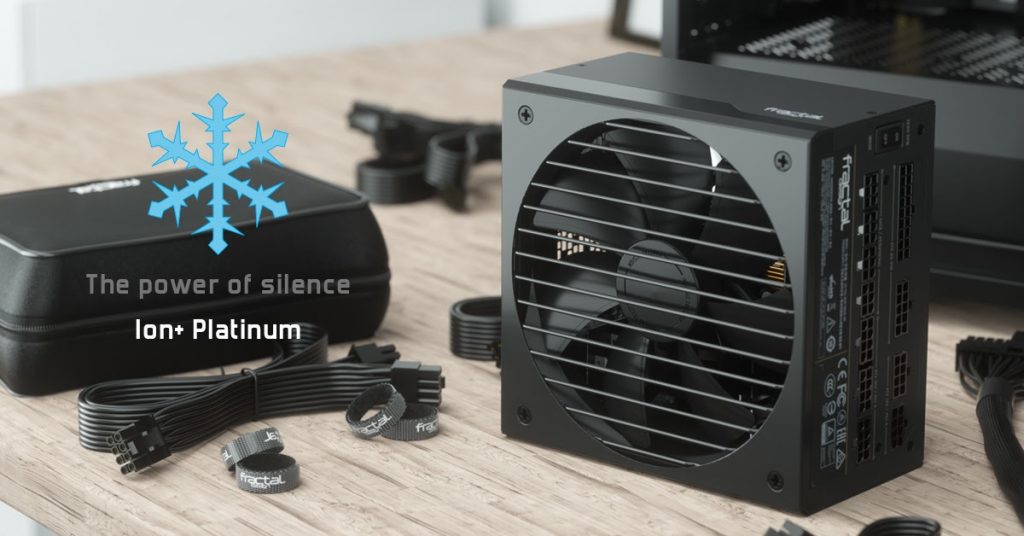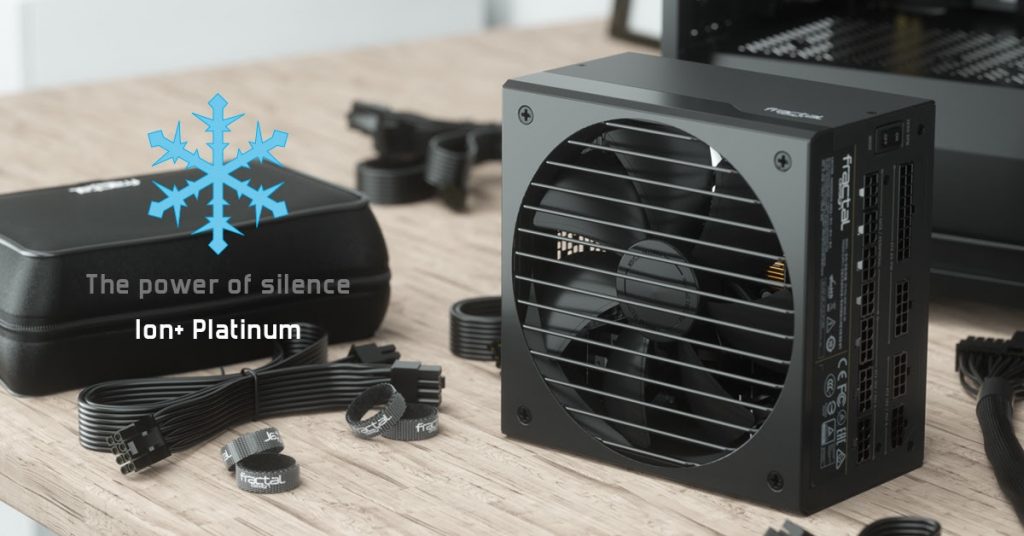 Key Features
Fractal Design UltraFlex™ DC wires have game-changing flexibility for effortless cable-routing and connectors that twist and bend to fit your installation — not fight it
Equipped with a custom-tailored Fractal Design Dynamic Series 140 mm fan with exceptionally low minimum speed and true long-life FDB bearing
80 PLUS® Platinum Efficiency for optimized electrical performance and reduced heat generation
User selectable Zero RPM mode allows for either silent, passive operation in low load situations or continuous low speed fan operation for additional cooling
Outstanding output quality with tight voltage regulation and extremely low ripple and noise
Fully modular design for reduced clutter and maximum ease of installation
Premium Japanese 105°C capacitors provide enhanced reliability and durability
Compact 150 mm depth easily fits compact spaces with extra headroom for cable management
Over Power Protection, Over Voltage Protection, Short Circuit Protection, Under Voltage Protection, Over Current Protection and Over Temperature Protection
Extra-long 600 mm 24-pin ATX cable and 700 mm 4+4 pin cable
Extensive 10 year warranty
MSRP


About Fractal Design
Fractal Design is a leading designer and manufacturer of premium PC hardware including cases, cooling, power supplies, and accessories. Based in Gothenburg, Sweden, Fractal Design has built a global reputation on innovative design, elegant aesthetic values, and solid build quality. For more information and product specifications, visit www.fractal-design.com