Meshify 2 External Tour »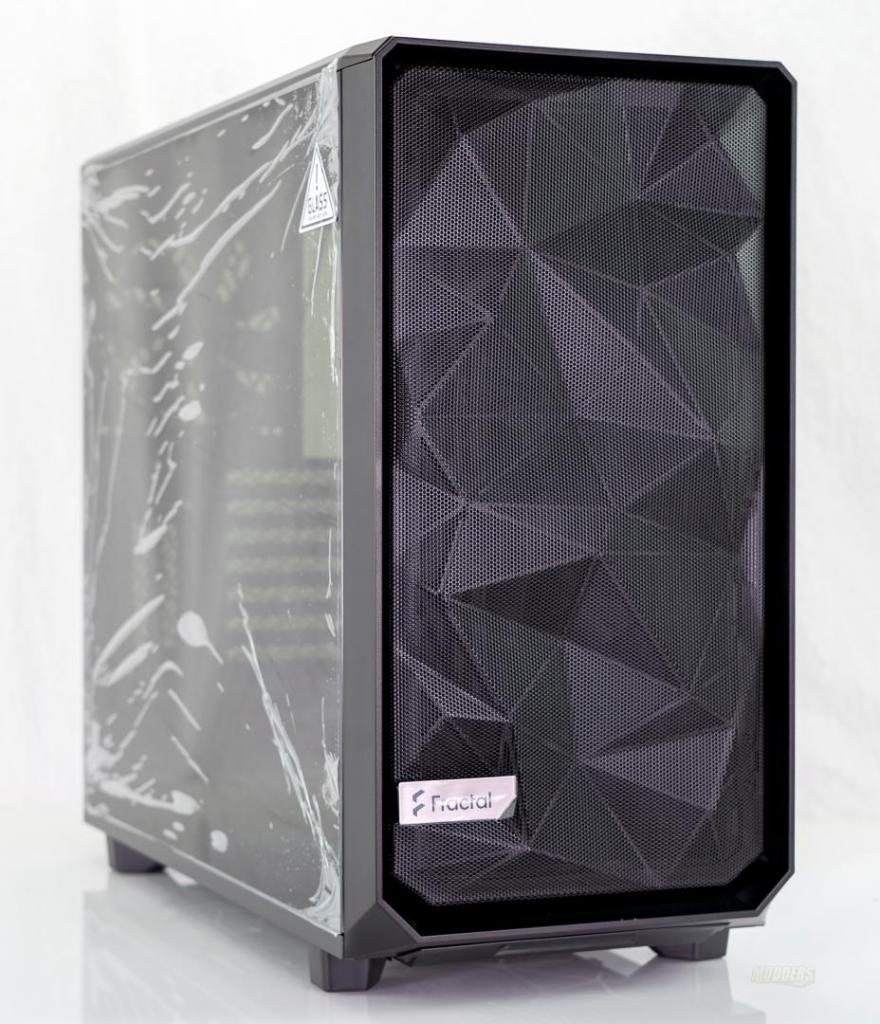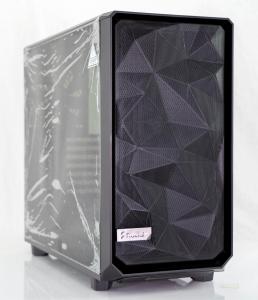 The Fractal Meshify 2 builds off of the core of the redesigned Define 7. Significant changes to the Meshify 2 set it apart from the previous Meshify case. Updates such as space for more hard drives, nylon dust filters, and a fully redesigned front panel based on community feedback are just some of the features that set the Meshify 2 apart from the Meshify S2. The Mesify 2 keeps the angular mesh front panel which helps ensure the components inside stay cool under load. Fractal has also dropped the letter designation from the name so, there is no more S2, etc. Just the Meshify 2. Time to dive in and see if the Meshify 2 can overtake the Meshify S2 as one of my all-time favorite cases to build in.
Packaging
Like many of the Fractal cases, the Meshify 2 ships in a plain cardboard box. There is a bit of line art on the box that shows a general representation of the case on the front of the box and on the back of the box, there is an exploded diagram of the case as well as some of the features.
Internally, two thick foam ends support the case and protect it from damage during shipping. To ensure the finish is as Fractal intended it to be when you unwrap the case, the Meshify 2 is wrapped in a protective plastic bag.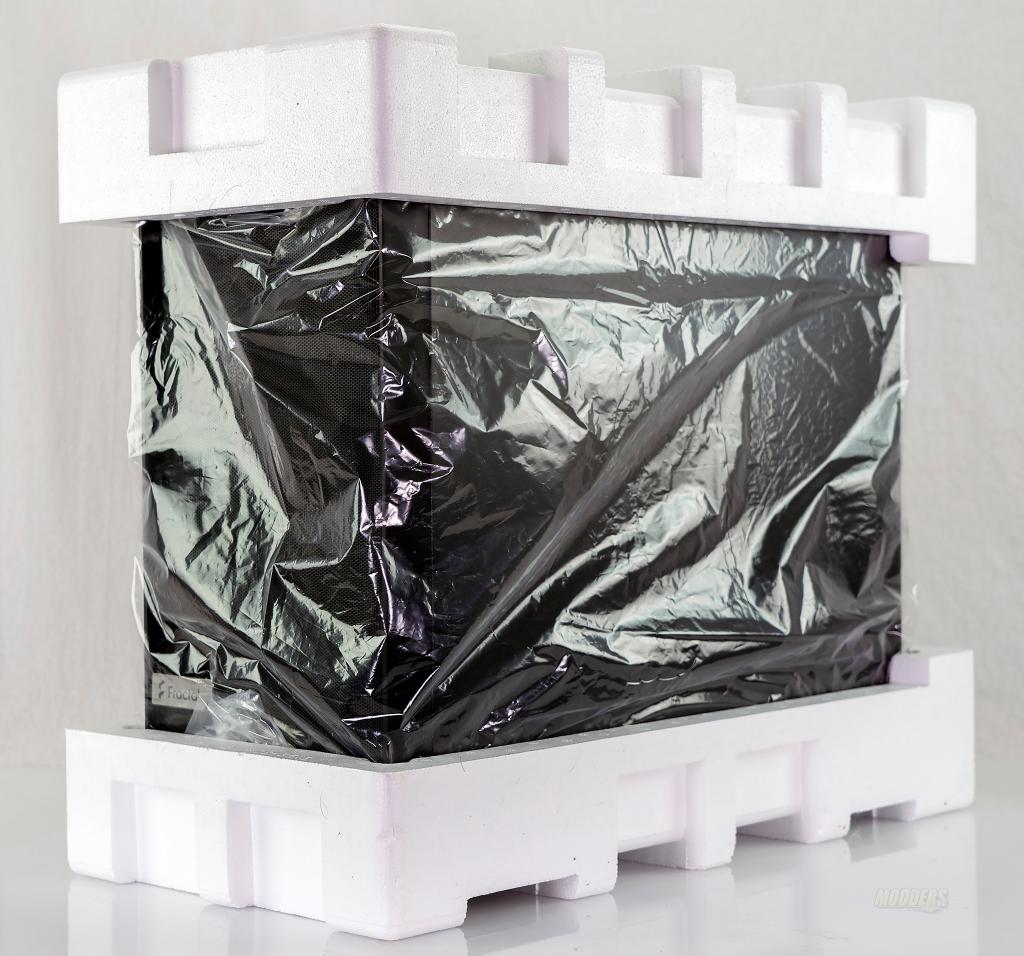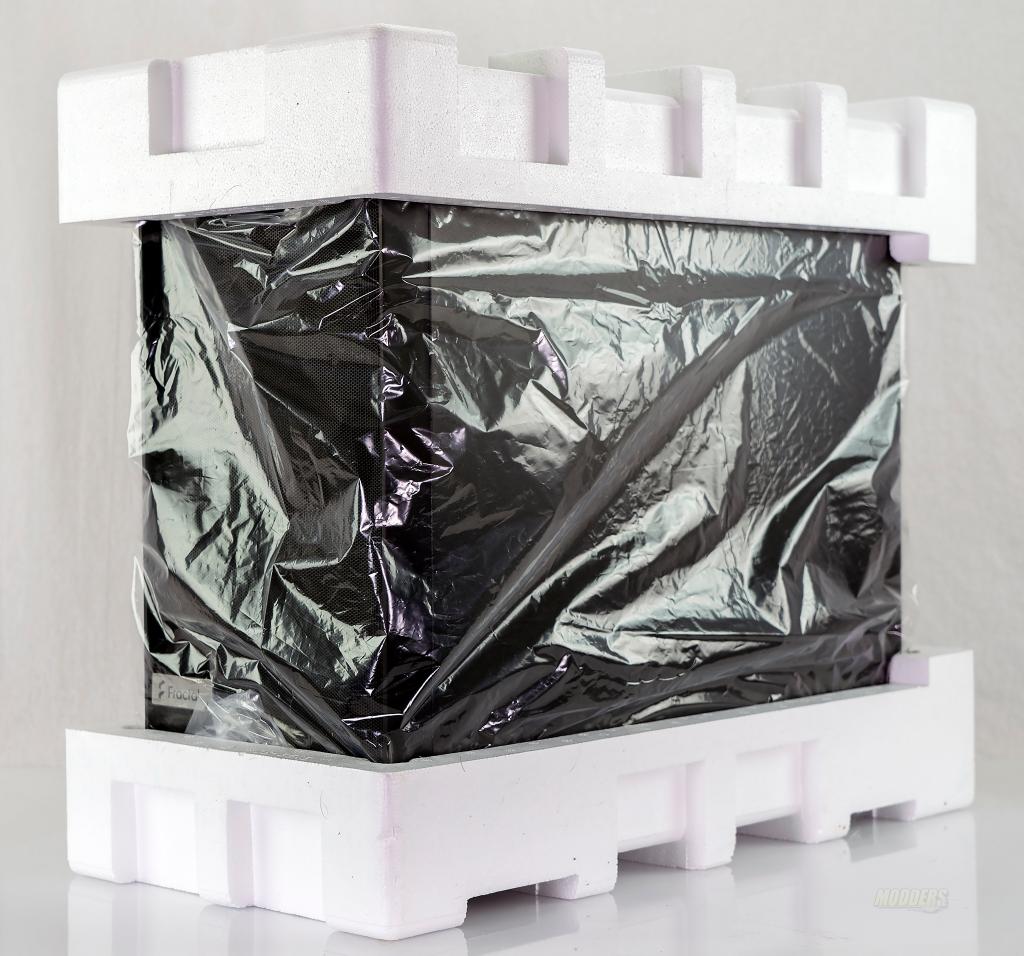 The accessory kit ships with 4 hard drive mounts, a user guide, and an assortment of screws, standoffs, zip ties, and other miscellaneous items you'll need to get the Meshify 2 assembled.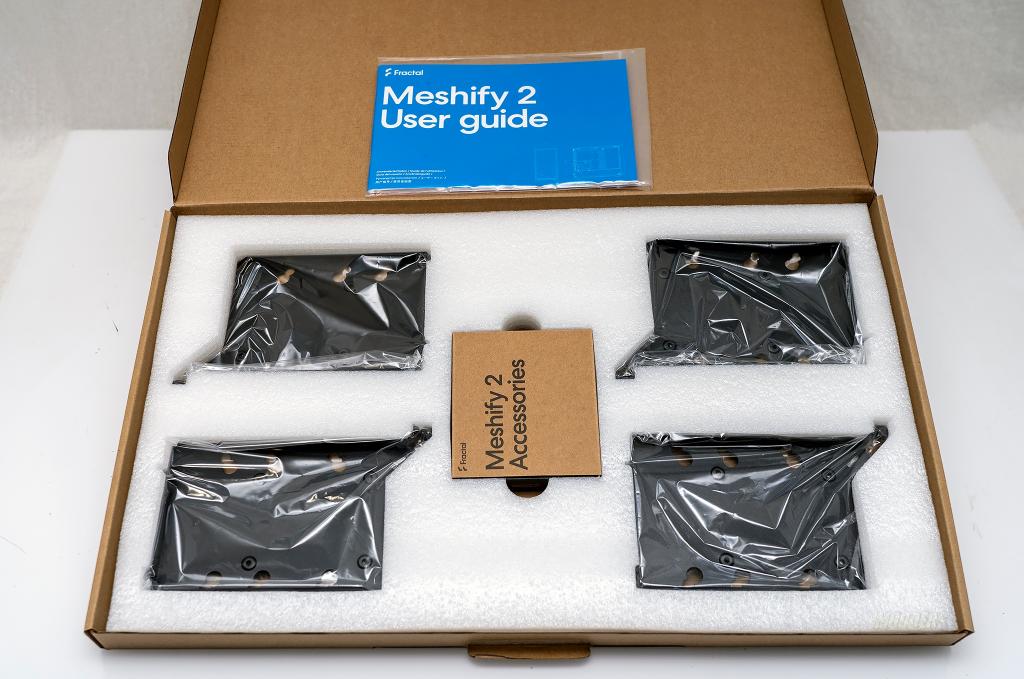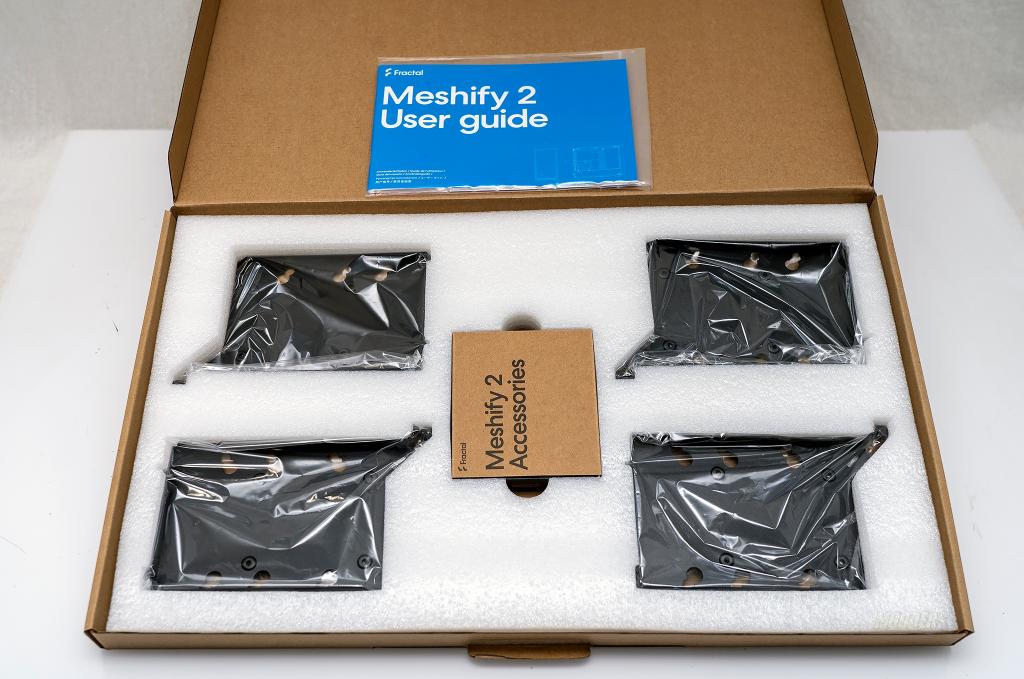 Along with the Meshify 2, Fractal sent me their new vertical GPU mounting solution; the B-20 vertical riser bracket. The B-20 is sold separately from the Meshifiy 2. This is different from their previous riser as it includes a dual-slot bracket meant to sit inside the PCIe expansions slots. Take note, that if your case has the horizontal bars in the PCIe slots, this bracket will not work.
The B-20 Vertical bracket comes with everything you'll need except the GPU to get it installed and there is some assembly required.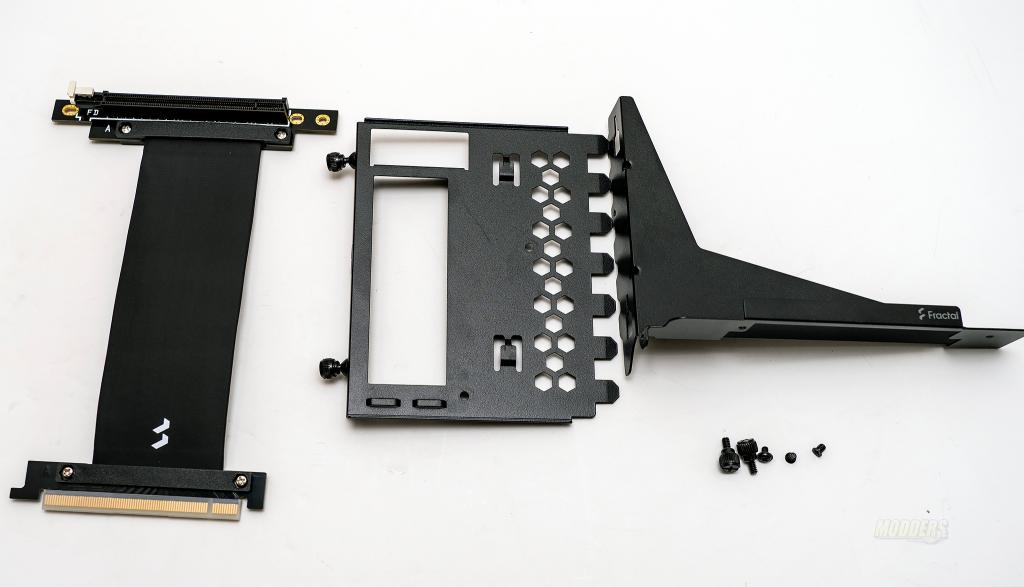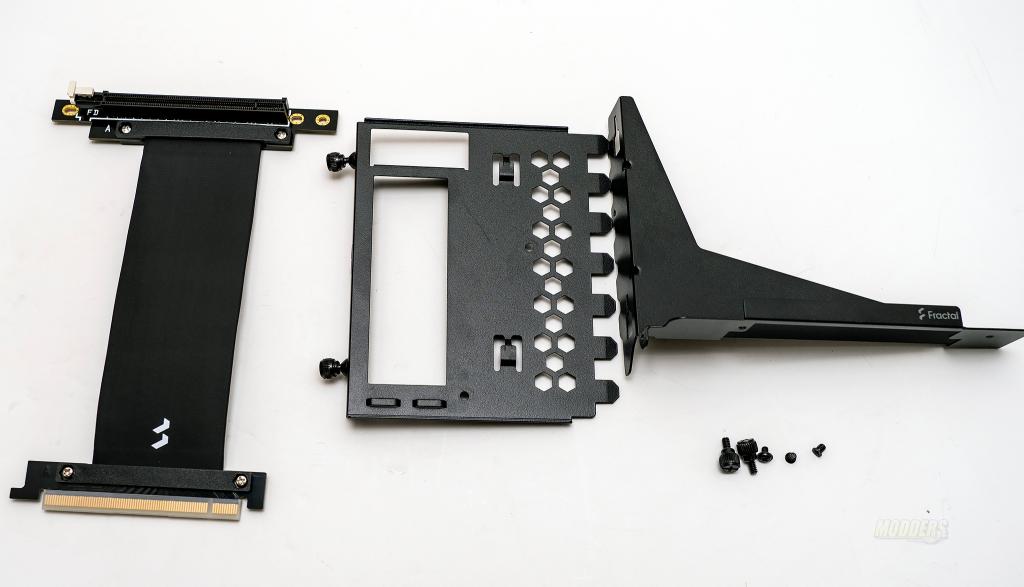 Fractal Meshify 2 Specifications
3.5″/2.5″ drive mounts
6 included, 11 positions total (in storage layout) + 1 Multibracket
Dedicated 2.5″ mounts
2 included 4 positions total
5.25″ drive bays
N/A
Expansion slots
7 (bridgeless) + 2 vertical
Motherboard compatibility
E-ATX (max 285 mm) / ATX / mATX / ITX
Front interface
Attached to chassis, separate from the bezel
1x USB 3.1 Gen 2 Type-C
2x USB 3.0
Audio I/O
Power/Reset buttons
Total fan mounts
9x 120/140 mm
Front fan
3x 120/140 mm
(2x 140 mm fans included)
Top fan
3x 120/140 mm
Rear fan
1x 120/140 mm
(1x 140 mm fan included)
Bottom fan
2x 120/140 mm
Dust filters
Top (nylon, removable)
Front (nylon, fully removable)
Bottom (nylon, removable)
Front radiator
Up to 360/280 mm
Top radiator
Up to 360/420 mm
Rear radiator
120 mm
Bottom radiator
Up to 240/280 mm
PSU shroud
Full-length ventilated steel with a two-part removable inlay
PSU max length
250 mm (HDD cage in default position)
GPU max length
491 mm total
467 mm with front fan
315 mm in Storage Layout for cards over 150 mm width
(including power connectors)
CPU cooler max height
185 mm
Cable routing space
30 mm
Case dimensions (LxWxH)
542 x 240 x 474 mm
Case dimensions w/o feet/protrusions/screws
541 x 240 x 454 mm