A Closer Look at the Mean:IT 5PM LUM RED »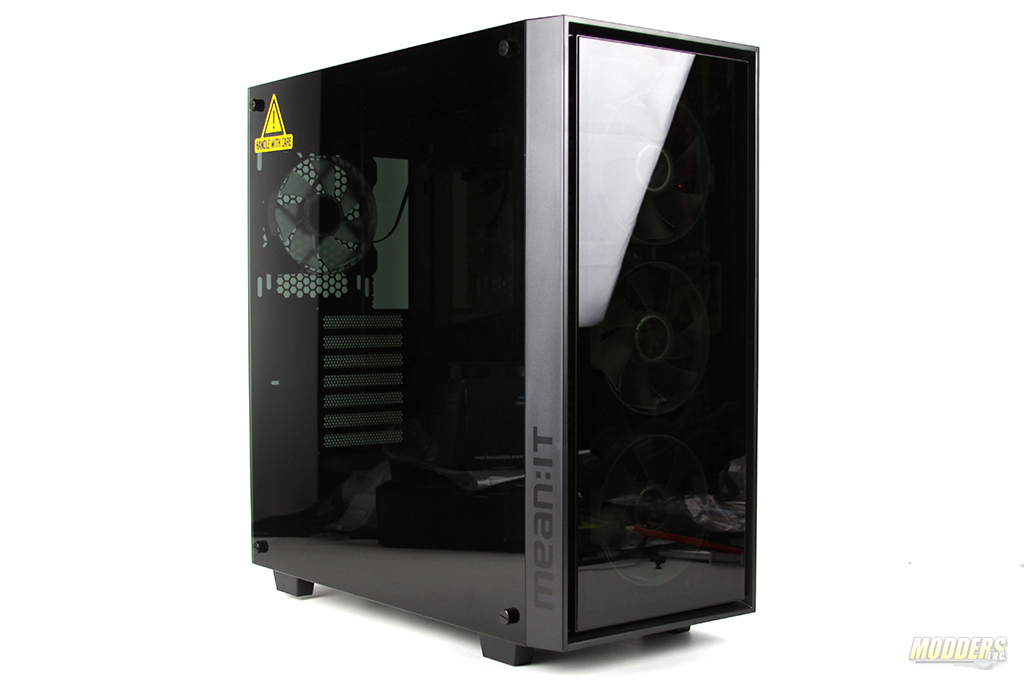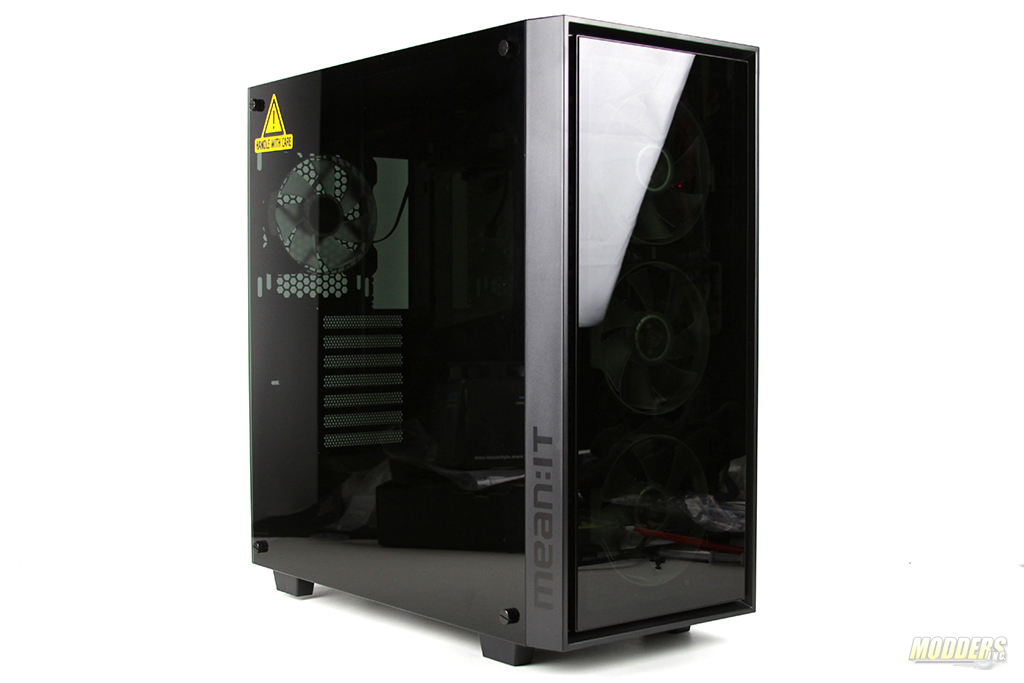 PC cases are evolving at an exponential rate. It feels like every month we see innovative cases that give us abilities to better express ourselves. Mean:IT is a new company aiming to deliver some of the best innovative cases in the market at an affordable price. Their latest creation is 5PM. 5PM is a Mid Tower case that has slick looks and ability to support most of the water cooling components.
There are multiple versions of 5PM case. ARC (RED and BLUE), LUM (RED and BLUE) and BLK. The difference between these models is the type of fans used. The version we had opportunity to review is 5PM LUM RED. What makes this case is the tempered glass paneling that adds that luxurious look to the case and its internal components.
Packaging
Just like every case 5PM comes in a standard recyclable shipping box. The external packaging has a vague description of the case and its components. Just like the competitors 5PM has an internal fan controller that supports up to six fans. The controller is PWM enabled so it is possible to use your fans to sync with your motherboard.
The weight of this case is substantial. Majority of the weight is contributed by the paneling. There are 3 tempered glass panels (side panels and the front bezel) that could be removed when you need to service the case. Thickness of the glass is around 5mm.
Accessories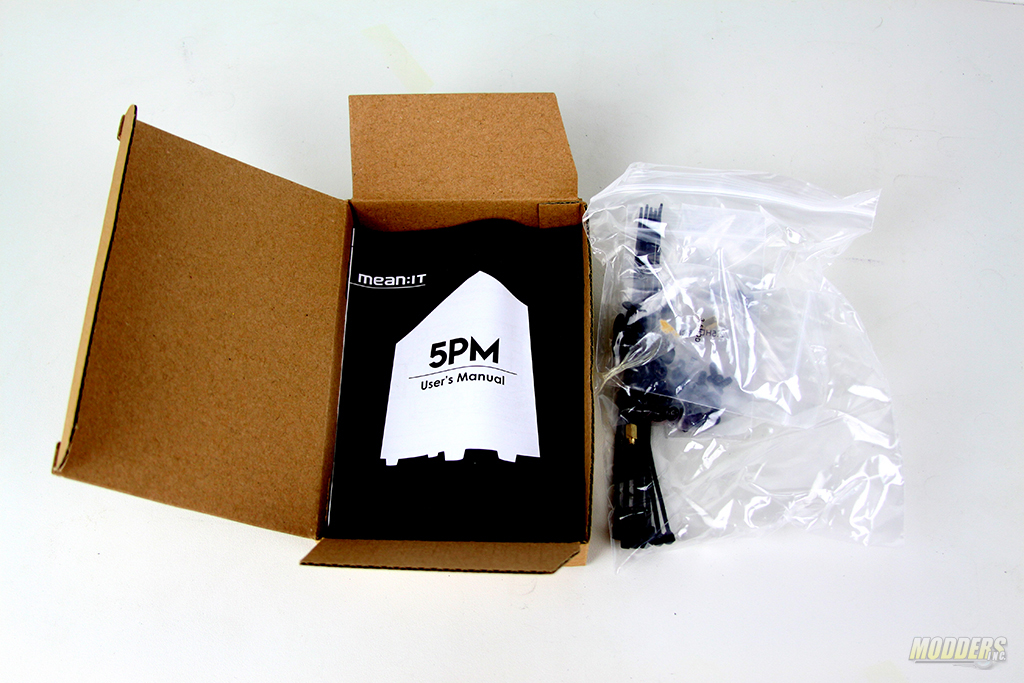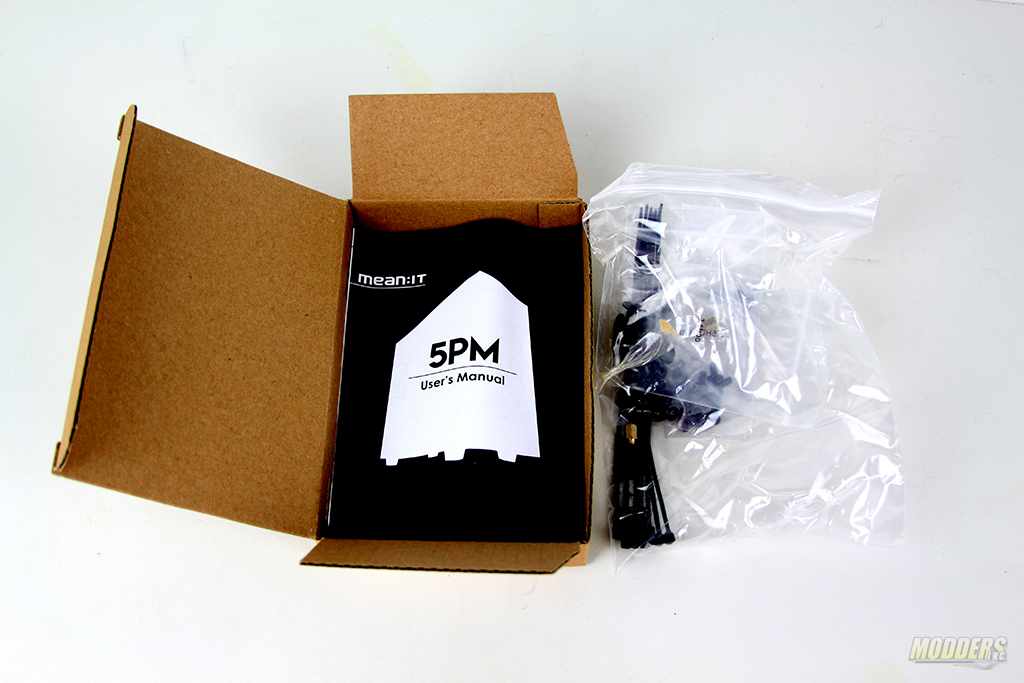 The hardware accessory box contains a couple of small bags with screws for mounting and zip ties for cable management.
Technical Specifications
Form Factor
Mid Tower
Dimensions
216 x 497 x 480 mm (W x H x D)
Weight
11 Kg
Materials
Steel, ABS and Tempered Glass
Motherboard Support
ATX / E-ATX / M-ATX / Mini-ITX
Power Supply
ATX PS/2
MAX. GPU Length
435mm
MAX. CPU Cooler Height
175mm
MAX. PSU Length
220mm or
330mm(HDD Cage Remove)
Expansion Slots
7
Internal Drive Bays
2 x Tool-less Kit
(Combo 3.5" & 2.5")
1 x Dedicated 3.5"
3 x Dedicated 2.5"
Control Panel
2 x USB 2.0
2 x USB 3.0
1 x Audio Out
1 x MIC In
1 x Fan Controller
Pump/Reservoir Bracket
AQ / D5 / DDC