FSP, an experienced power supply manufacturer, today announces the Hydro G 80 Plus® Gold Power Supply that has been redesigned to maximize cooling efficiency with features such as a smart fan, internal component arrangement for increased airflow, enhanced heat dissipation and efficient energy conversion. This FSP power supply also features changeable logos that allow DIY enthusiasts to match the logo with the rest of the hardware.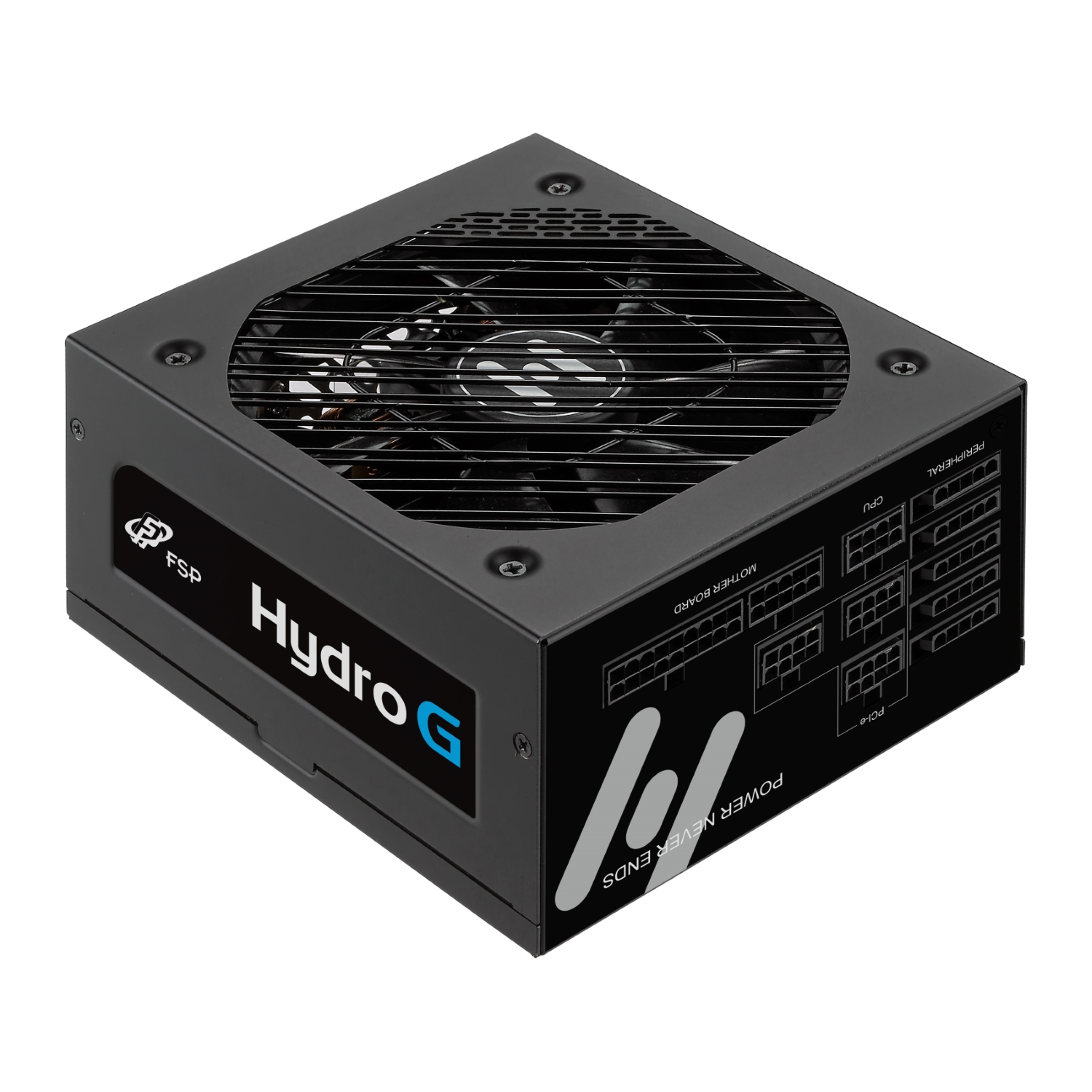 Smart, Silent Fluid Dynamic Bearing Fan
The smart 135mm FDB (fluid dynamic bearing) fan of the Hydro G PSU automatically starts when over 30% load, and automatically stops when lower than 20% load. This smart design keeps the power supply cool, and your system quiet.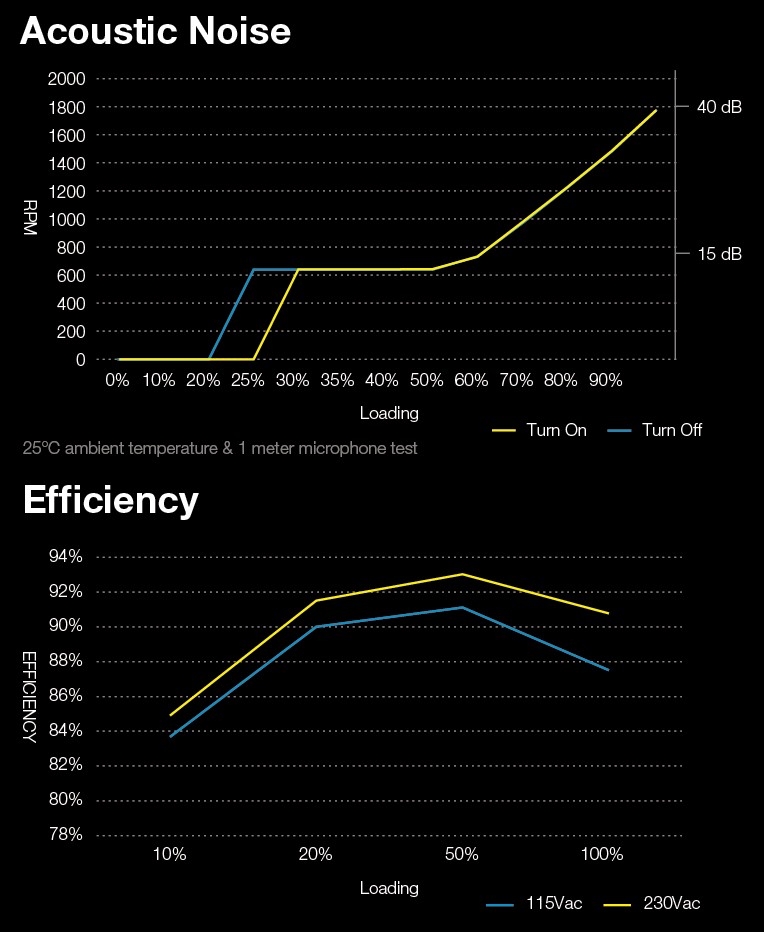 Redesigned Interior with Efficient Energy Conversion
The interior of the Hydro G PSU has been completely redesigned to allow for a better flow of air inside the PSU chassis. Additionally, the internal server grade copper pipes connecting the motherboard and daughterboard increase the conversion efficiency and output reliability of this more than 90% efficient power supply, leading to less excess heat.
PSU Chassis is Transformed into Heatsink
With the Hydro G's chassis acting as a heatsink that is then cooled by the system's airflow, this FSP gets rid of excess heat efficiently.
Choose Your Logo
The FSP Hydro G PSU is the first power supply that features changeable logos. DIY Enthusiasts can choose either a blue, red or green logo to complement the rest of the system hardware. Out of the box, the logo is blue. Builders can apply either a red or green sticker over the original blue logo to fit their preferences.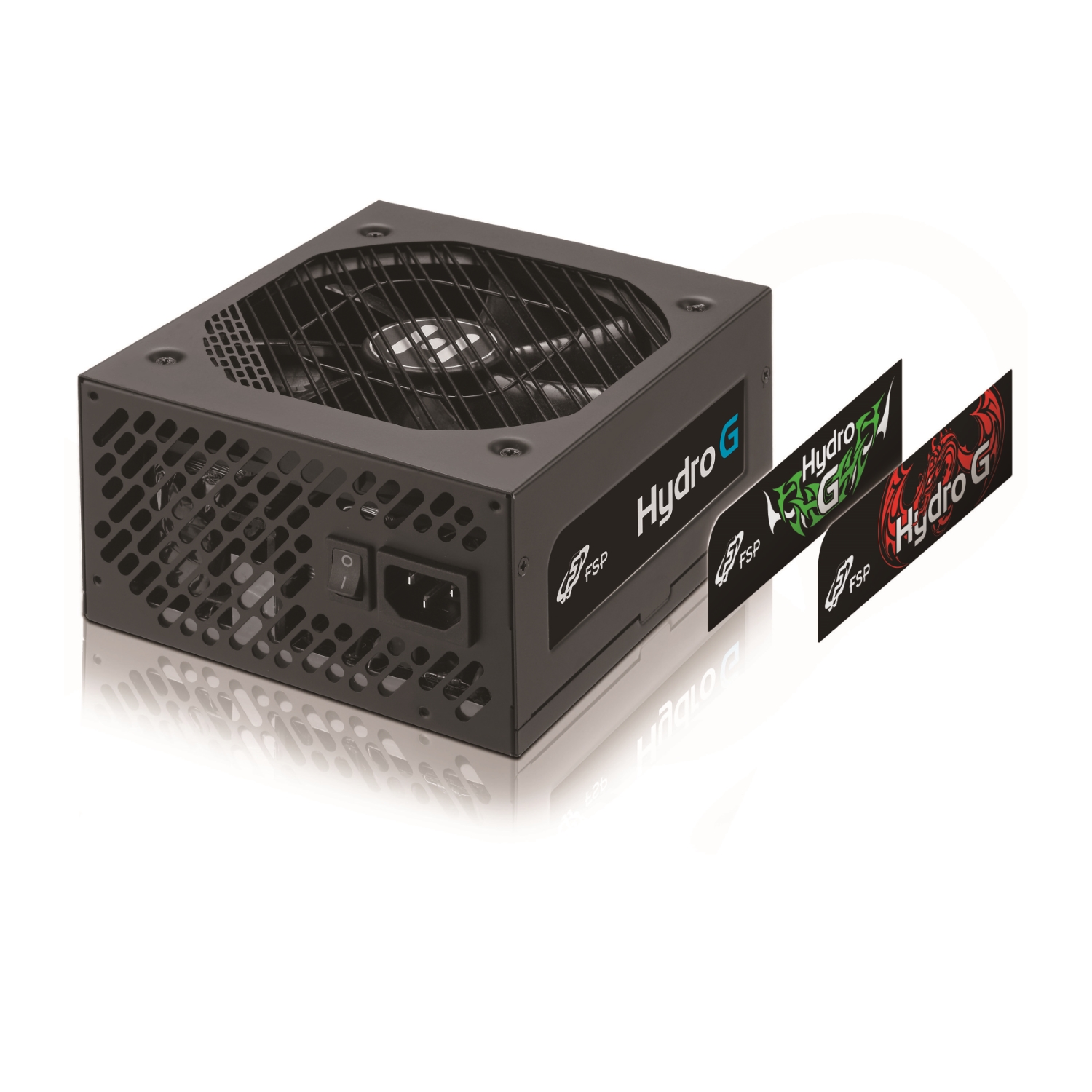 Fully Modular / New Cable Layout
To aid in simple and clean looking installations, the Hydro G PSU is fully modular. The cable plug layout has also been completely redesigned for neater installations. The ribbon cables of the power supply aid in unrestricted air flow throughout the chassis.
Price and Availability
The Hydro G PSU will be available in Q3 2015 for suggested retail price of:
650W: $124.99
750W: $139.99
850W: $159.99

Computex Taipei 2015: Green Power, Intelligent House, FSP Power Never Ends!
FSP invites all to visit them at Computex at the Nangang Expo Hall 4F #M1019 to see their latest product offerings including the Hydro G and Hydro power supplies.
For more product information, please visit: http://www.fsplifestyle.com/series.php?LID=1&SID=532
About FSP
Founded in 1993 and being the top 6 supplier of power supply products, the FSP Group (3015) meets varied user demands in power supplies with its 400-persons strong R&D team, robust production capacities and comprehensive production lines. With more than 386 models certified by 80 PLUS standards, the world number one in 80 PLUS certification, enables users to enjoy earth-friendly technologies by providing the best environment protection and quality power supply products