« Intro
|
Page 3 »
A Closer Look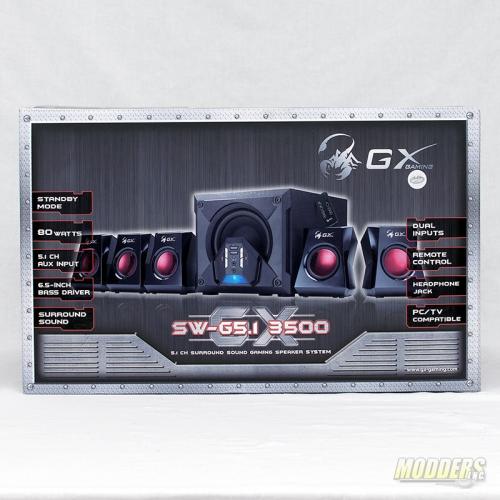 Packaging up a 5.1 surround sound system, well, just does not fit into a small box. The packaging for the SW-G5.1 3500 details out all the features and specifications while protecting the gear from damage during shipping.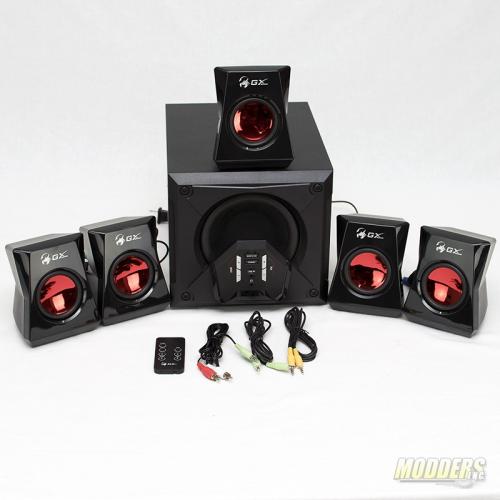 Inside you will find 5 satellite speakers, a subwoofer/amplifier unit, various cables, and a remote control. The kit includes everything needed to get the sound from your device to the speakers.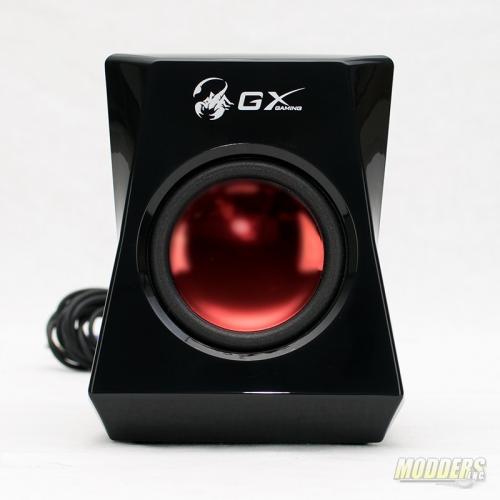 The satellite speakers are small in stature and the individual footprint of each speaker is small. The speakers measure in at 5 inches tall, 4 inches wide, and 3.5 inches deep. Each satellite speaker houses a 3 Inch 4 ohm driver that is rated at 10 watts.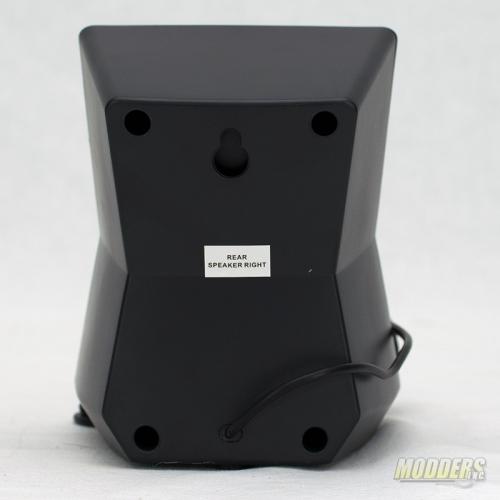 The rear of the speakers allow the speaker to be mounted either to a wall, or a plate that uses the included wall mounting point. Additionally, each speaker is labeled. The front left, center, and front right speakers have cable lengths of around 8 feet, whereas the rear speaker cables double that.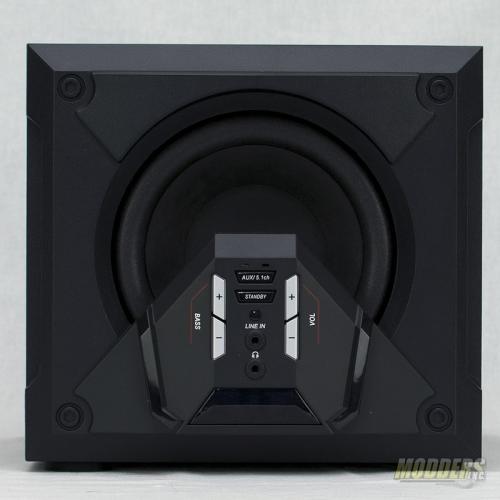 The subwoofer of the SW-G5.1 3500 is a 6.5 inch 5 ohm driver with a wattage rating of 30 watts. The subwoofer measures in at 9×8.5×12.9 inches.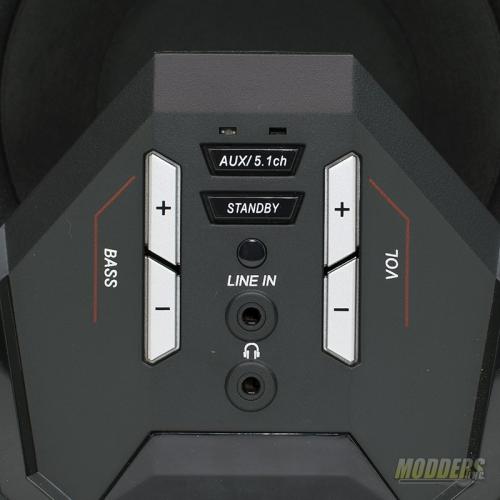 The SW-G5.1 3500 subwoofer has controls up front. Volume and bass controls are features as well as input selection. There is a spot to plug in an additional device and a spot to plug in headphones.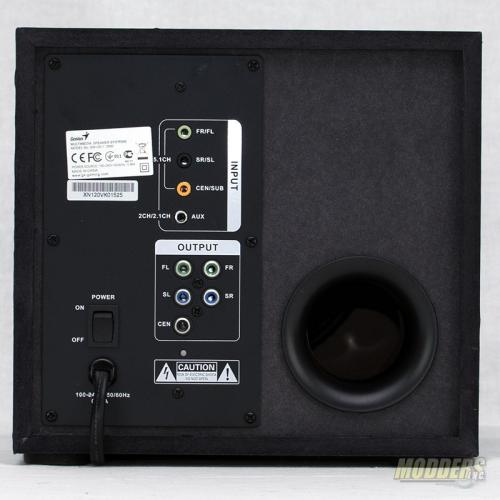 The subwoofer enclosure is ported. The ported box allows the 6.5 inch driver to deliver decent bass.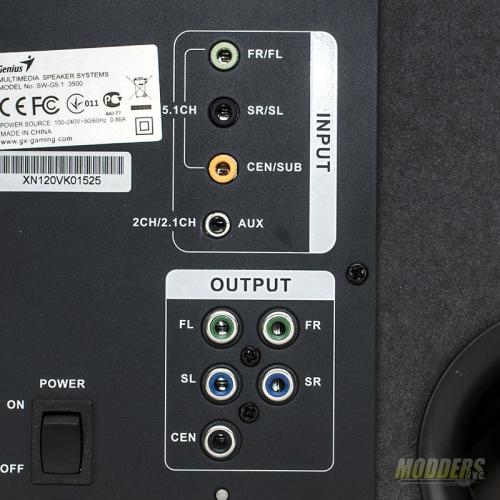 The inputs and outputs are featured on the back. There are two options for connecting input devices. One is to use a stereo 3.5mm cable to the AUX port. The other is use the 5.1 cables to the corresponding jacks. Output is an RCA style of connector. Each speaker is labeled with text as well as color.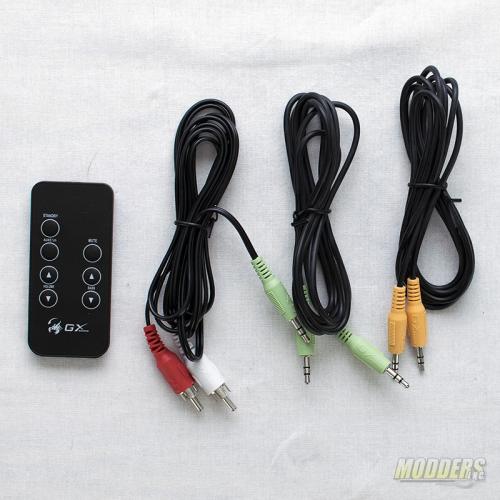 The cables included with the SW-G5.1 3500 include a RCA to 3.5mm stereo cable, 3 3.5mm cables that are color coded green, yellow, and black. (black not pictured) A handy remote control is also included.