« Bundled Software
|
Test System and Testing Procedures »
UEFI Overview
The UEFI starts out with a convenient StartUp guide similar to an "Easy Mode" found in other UEFI designs. There is full mouse functionality and is a lot snappier compared to the classical Gigabyte BIOS. The classic Gigabyte BIOS is still available for those with low self-esteem who prefer its clunky layout by pressing the F2 button, but the new Startup Guide and the new Smart Tweak Guide are basically all you need. All the extra options that serve to confuse most beginners are removed and all the necessities are within reach.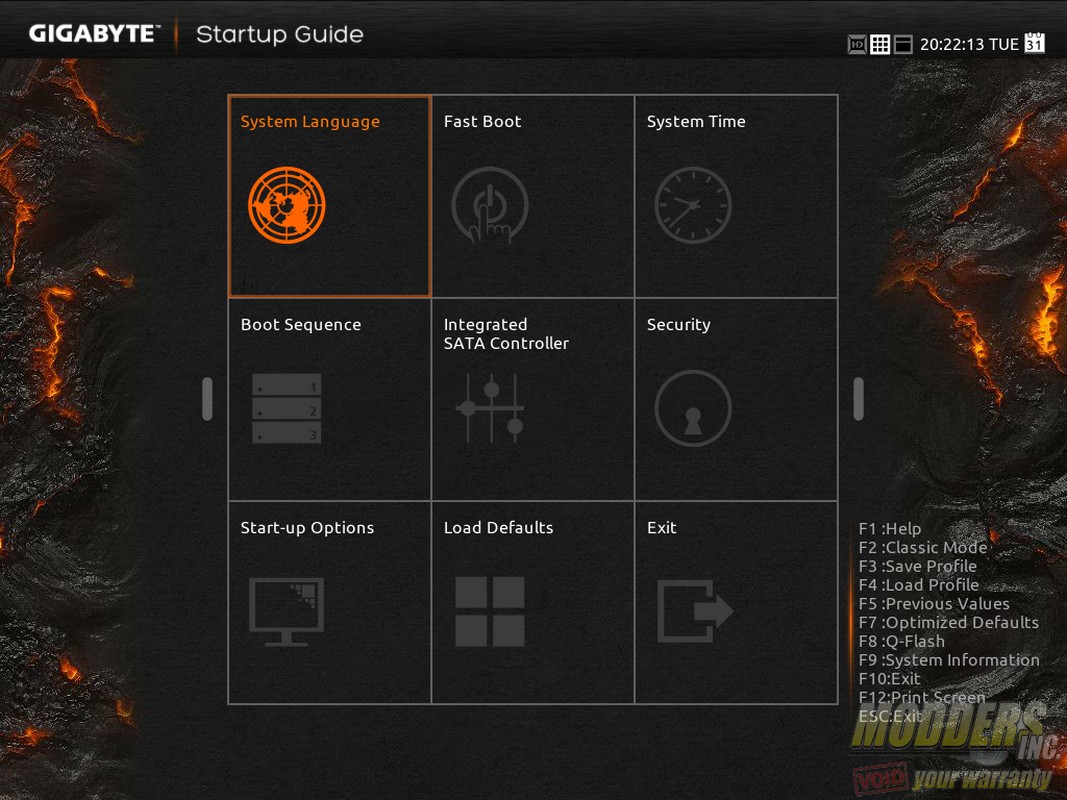 There are eight options in total on the StartUp Guide including Language options, Fast boot options, Boot Sequence (drag-and-drop function available), Integrated SATA controls, StartUp Options (for selecting which BIOS screen loads at boot), System Time and Date, Security, Defaults and Exit. Users can switch to SmartTweak Mode or Classic Mode anytime by pressing shortcut keys or click on the left or right arrows.
The new Smart Tweak is a much more convenient and easier way to adjust options and overclock. It is mostly for overclocking only and each part is separated into sections that make sense for overclockers instead of convenience for general users. Those with very little or no experience might think that it is convoluted or "can be hard to navigate" but that cannot be further from the truth. There are six sections in total: Frequency, Memory, Voltage, Miscellaneous, Home and Save/Exit.  Users can also choose between the regular (1024×768) or an HD version (1920×1080). The HD version just fills out the extra additional space with monitoring values such as voltages, frequency, etc. on the all sides.
For those who prefer a more traditional BIOS layout, the old version is available similar to how previous generation BIOS layout looks.