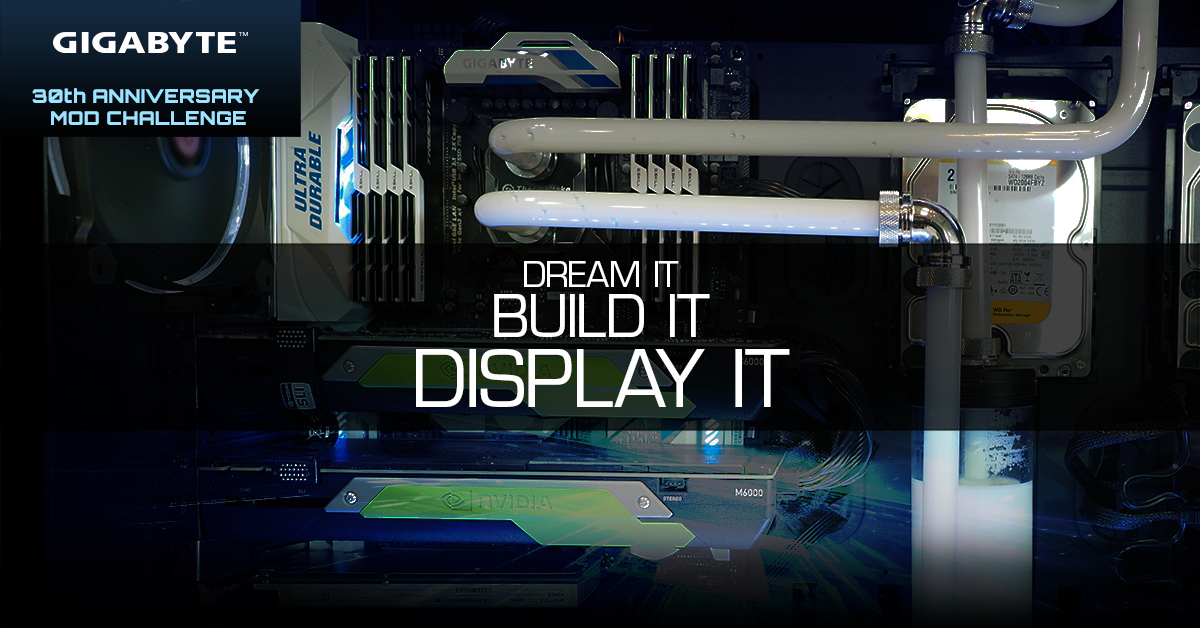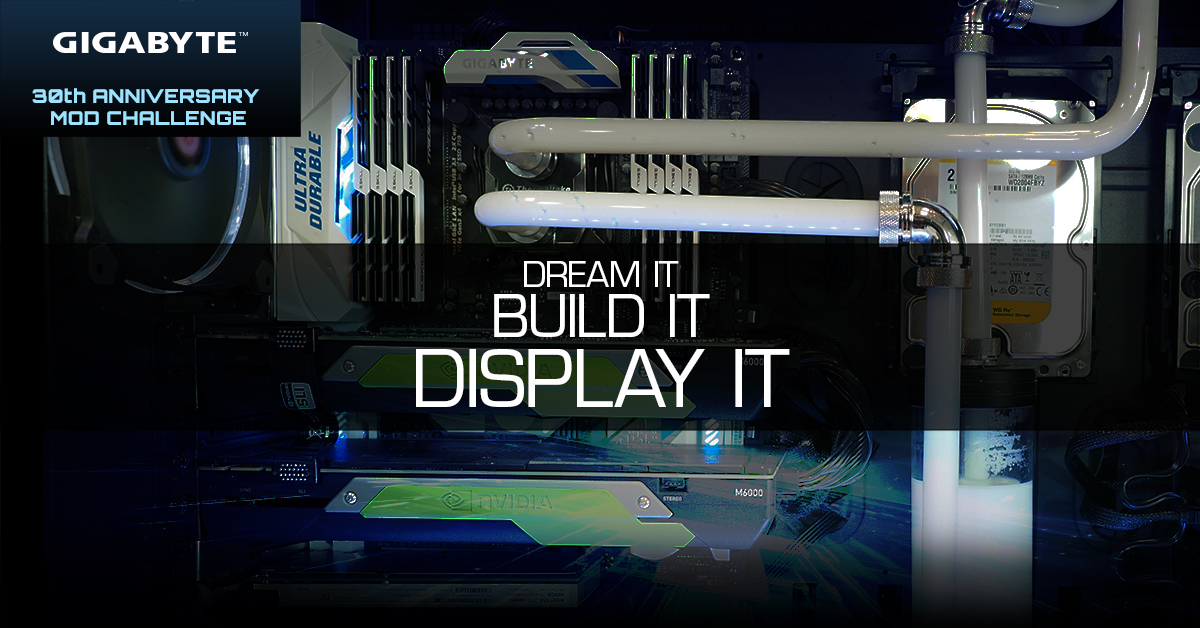 The winners for phase one of the GIGABYTE 30th Anniversary #MOD2WIN contest concept submission has been picked. The three winners will receive a free hardware build-kit consisting of GIGABYTE Motherboard, video card as well as liquid-cooling gear courtesy of EKWB. For the first few weeks, entrants have submitted their concept to Gigabyte and posted some of it on the Modders-Inc forum. The GIGABYTE judges have selected the three build-kit recipients as:
Triginta – Masbuskado
Apeiro – NavyChief
Triptych – BoloisBolo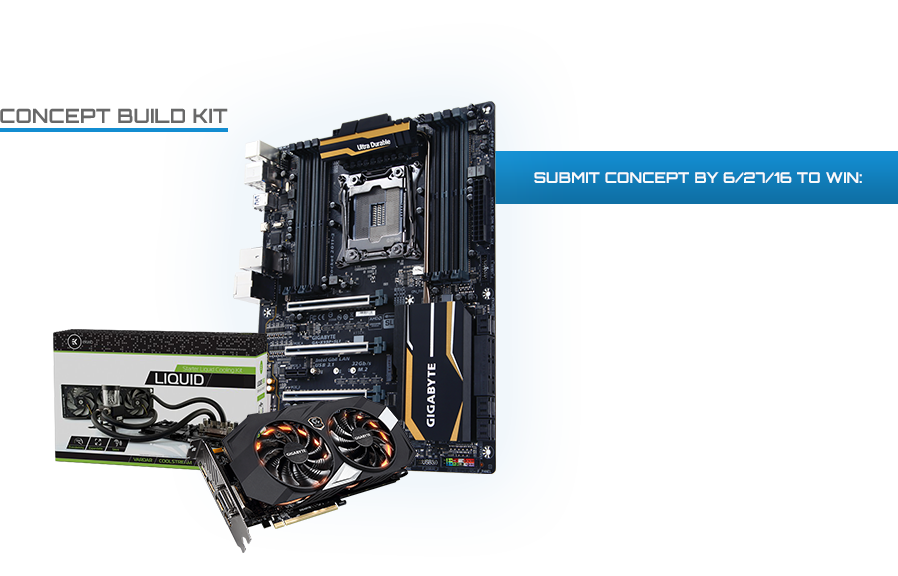 Congratulations on receiving the Gigabyte build kits!
Reminder that the actual modding contest is still on, with the final contest mod submission taking place on November 14th, 2016 (EOD). There will also now be an additional Newegg's Fan favorite award which will open after final winners are announced. Final winners will not be included in the Fan Favorite.
Submit your build by November 15, 2016 to be entered to WIN an all expense paid flight and lodging for you and a friend to CES 2017 on January 5 – 8, 2017 plus $1,000 in cash and prizes. Second and Third place prizes are also up for grabs.