Page 2 »
New to the Sapphire line of graphic cards is the HD5670. This card is just below the 5700 series cards but it performs to near the same level. With DirectX 11 capabilities and other features found on higher end cards this one you will want to try out.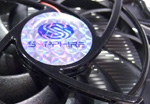 Sponsor: Sapphire
[hr]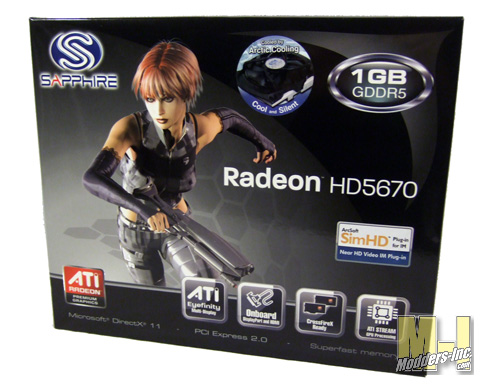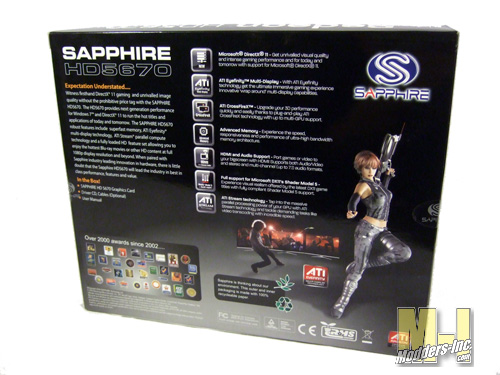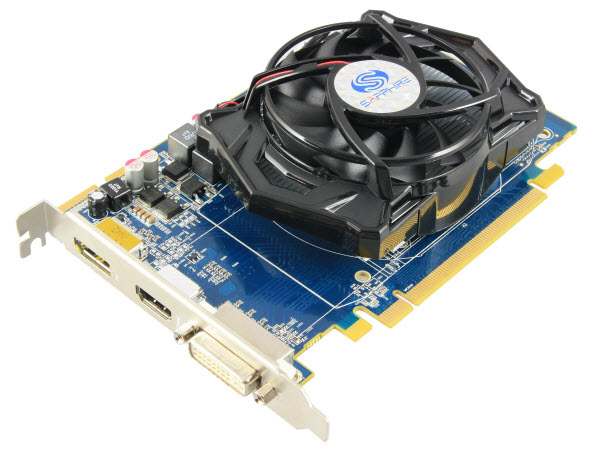 Features:
1. Microsoft DirectX 11 Support
2. ATI Eyefinity Technology, support up to 3 displays. *
3. ATI Stream technology**
4. 40nm Process Technology
5. Advanced GDDR5 Memory Technology
6. Microsoft Windows 7® Support
7. ATI CrossFireX™ Technology***
8. Enhanced Anisotropic Filtering
9. Accelerated Video Transcoding**
10. Display Flexibility
11. HDMI 1.3
12. PCI Express® 2.1 support
13. Dolby® TrueHD and DTSHD Master AudioTM Support
14. ATI Avivo™ Technology Enhanced Unified Video Decoder 2 (UVD 2)****
15. Supports OpenGL 3.2 *****
*To enable a third display you require one panel with a DisplayPort connector
**Requires application support for ATI Stream technology.
***ATI CrossFireX™ technology requires an ATI CrossFireX Ready motherboard, an ATI CrossFireX™ Bridge Interconnect and may require a specialized power supply.
****ATI PowerPlay™, ATI Avivo™ and ATI Stream are technology platforms that include a broad set of capabilities offered by certain ATI Radeon™ HD GPUs. Not all products have all features and full enablement of some capabilities and may require complementary products. The ATI Radeon HD5670 GPUs can upscale video display to 4800×900 on three monitors with ATI Eyefinity technology which is almost six times the display resolution of 1080p display.
***** OpenCL Driver support scheduled for release in 2010